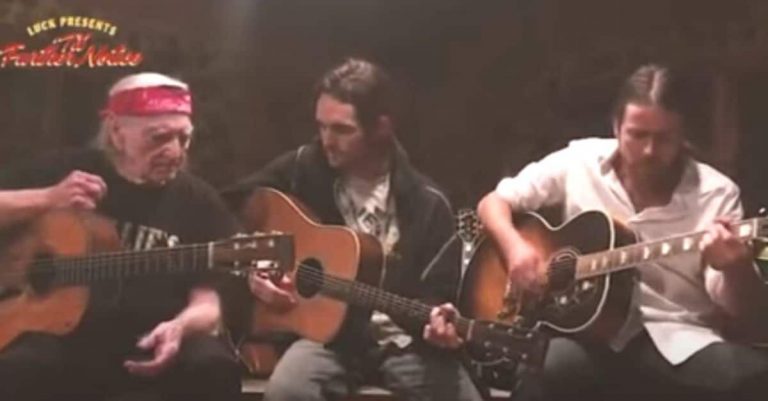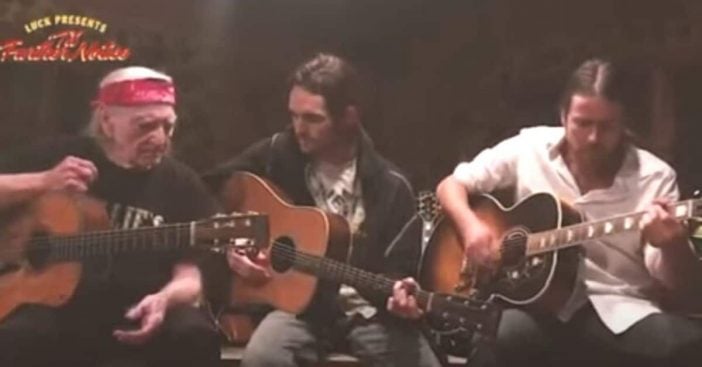 Willie Nelson and his sons Lukas and Micah have been gracing us with a lot of content during the quarantine. Lukas has shared videos of himself, his brother, and his famous father. He calls them "Quarantunes Evening Sessions." The latest video is a performance of "Set Me Down On A Cloud."
The song is from the 2017 self-titled "Lukas Nelson & Promise of The Real" album. It is truly a beautiful song with enchanting lyrics. Willie and his sons just sound so good together! In addition, Lukas has shared a lot of lovely cover songs on his own YouTube channel as well.
Read some of the lyrics below and then watch the performance of "Set Me Down On A Cloud"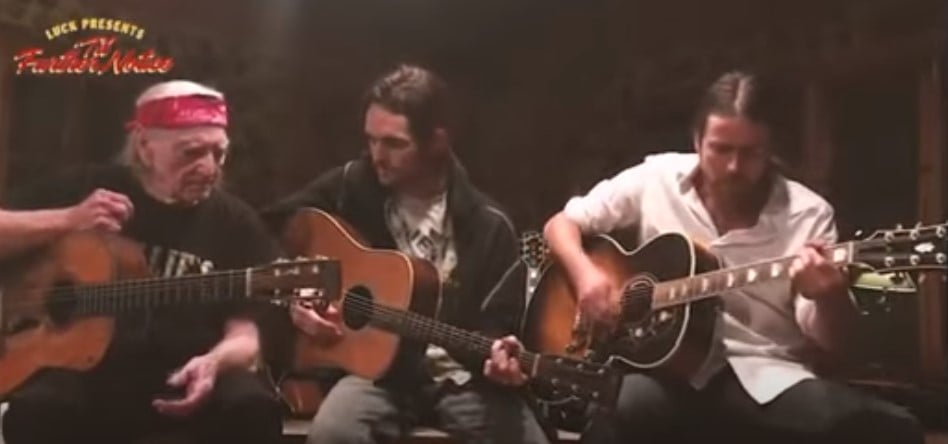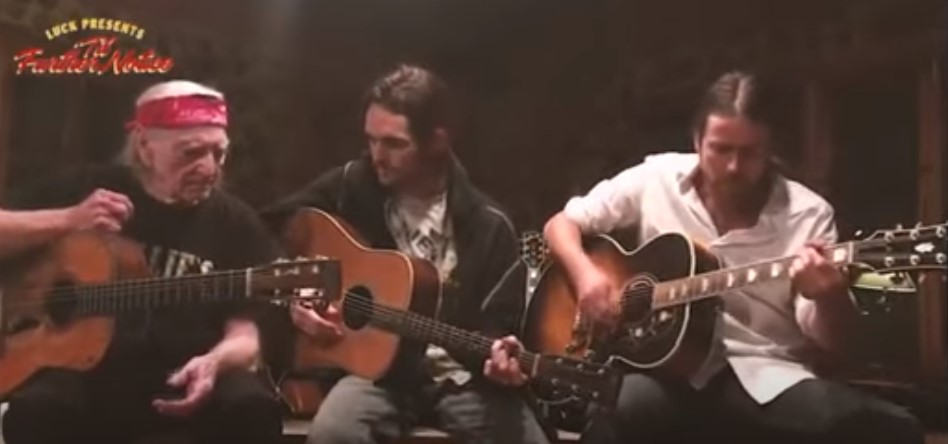 "I'm waiting on a word
Hanging on a prayer
White walls like limbo
They keep my feet on the ground
If I lose my baby
I tell you where they can lay me
Set me down on a cloud
With my soul turned inside out"
RELATED: Willie Nelson Sings 'Hello Walls' With Sons During Quarantine Performance
https://www.instagram.com/p/B-czXIwB0il/
While Lukas' band's latest album was released in March, Willie postponed the release of his new album. It is his 70th solo album! The album is titled "First Rose Of Spring" and will be released on July 3, 2020. Are you excited about Willie's new album?
Watch Willie and his sons perform "Set Me Down On A Cloud" below! What do you think of their version?