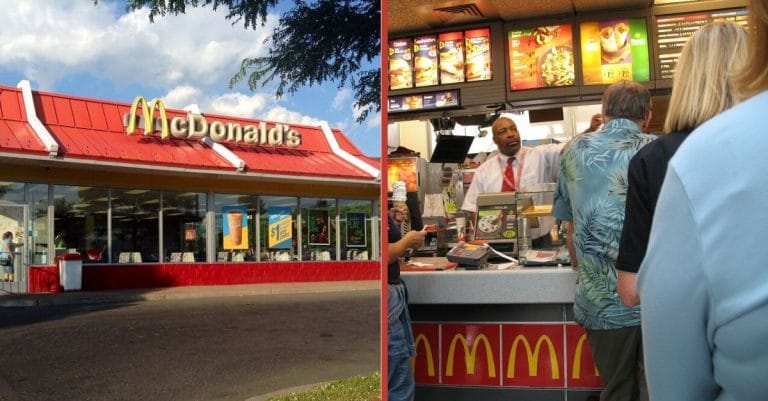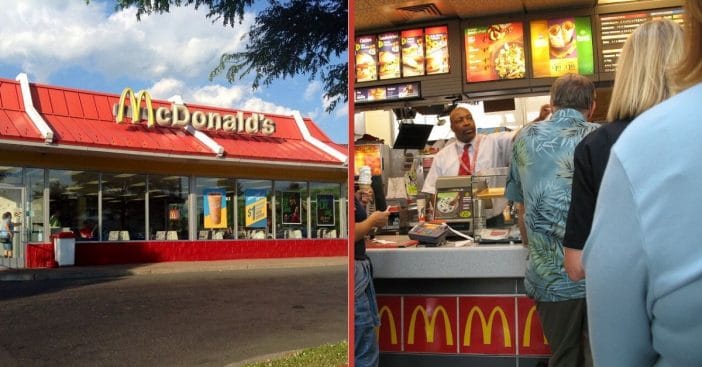 Many restaurants are preparing to eventually reopen in the midst of the ongoing coronavirus. However, when the dining areas eventually reopen, it's going to look extremely different. McDonald's is one of the many that are going to be re-designing their dining areas to fit social distancing guidelines. Customers can expect stickers on the floor for social distancing and the closure of self-serve beverage bars.
The employees may also be wearing masks and may check in with your social distancing with a thumbs up or ask you to move away even further. The chain is preparing to open some of its stores in certain states. They released a 59-page document that outlines the minimum sanitation and social distancing requirements that each store must meet prior to reopening dining areas.
Here's how McDonald's will run business when it reopens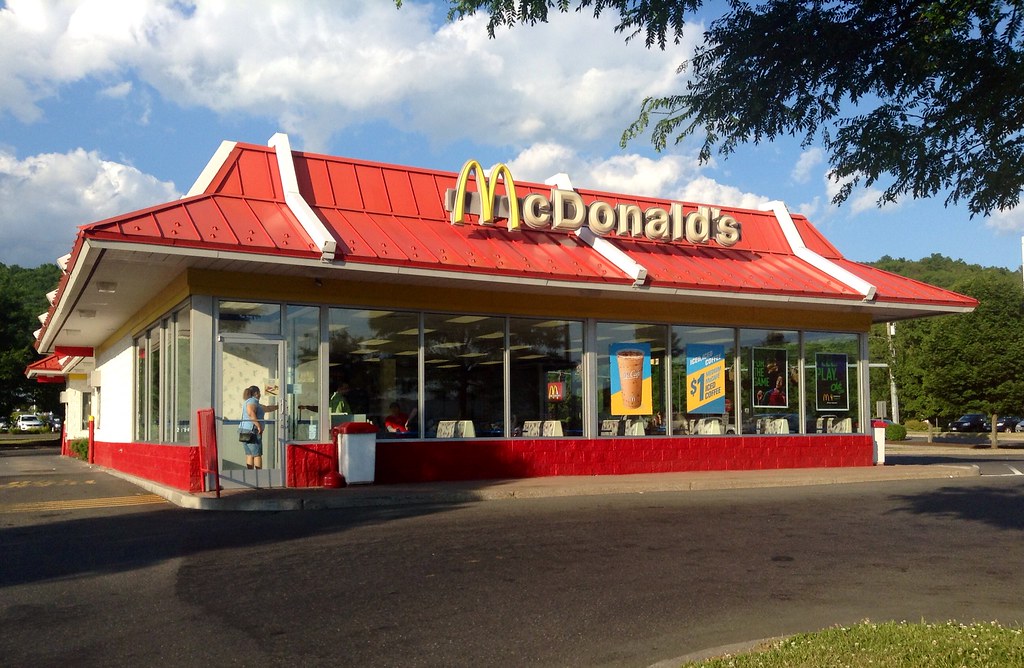 The guidelines also detail how they will keep the restaurants clean on a regular basis. Some places may also be mandating that customers stay six feet apart from one another and wear certain protective gear. The cleaning and sanitization of tables and restrooms will occur every 30 minutes. Additionally, restaurants who decide to keep the use of their touch-screen kiosks will be cleaning those every 30 minutes. With maintaining the "six feet apart" rule, this does mean that some tables will be closed down and there will be less seating options.
RELATED: McDonald's Separates Its Golden Arches To Show Solidarity During This Tough Time
"Brand perception is another concern," the guide says. "and how this would/could play out in the minds of the customers given heightened perceptions around hygiene and safety as they see other customers not take precautions."
New training for employees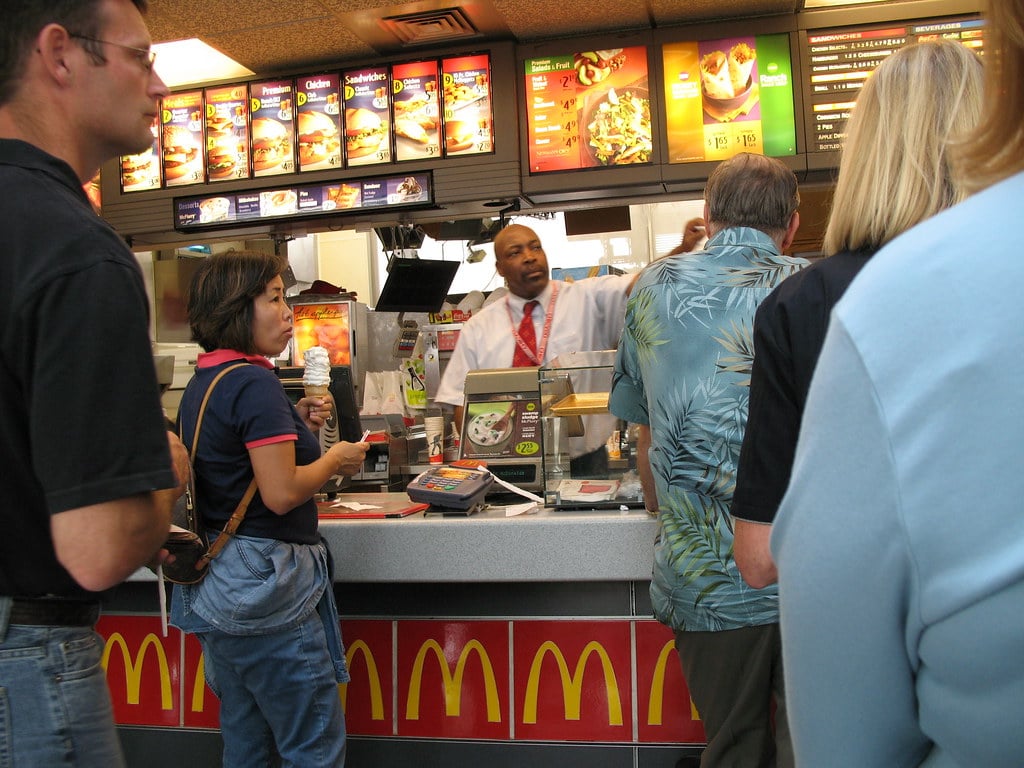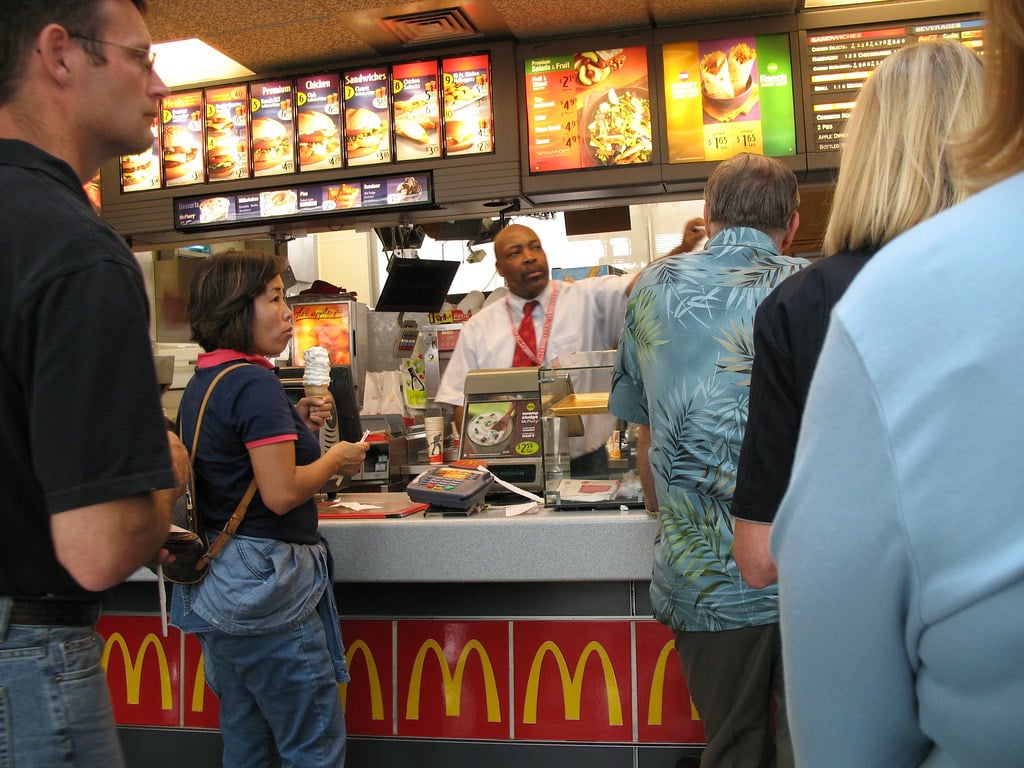 The guide also gives tips to employees about how to talk to people about the social distancing guidelines. Some people may be okay with it, others may question why it's necessary. Workers can try saying, "I apologize for any inconvenience, but to help keep everyone safe, we'd like all our guests to maintain a safe distance of 6 feet from each other and our staff."
Are you looking forward to going back to eating at your favorite restaurant? Will you be willing to go back even with social distancing guidelines in place?