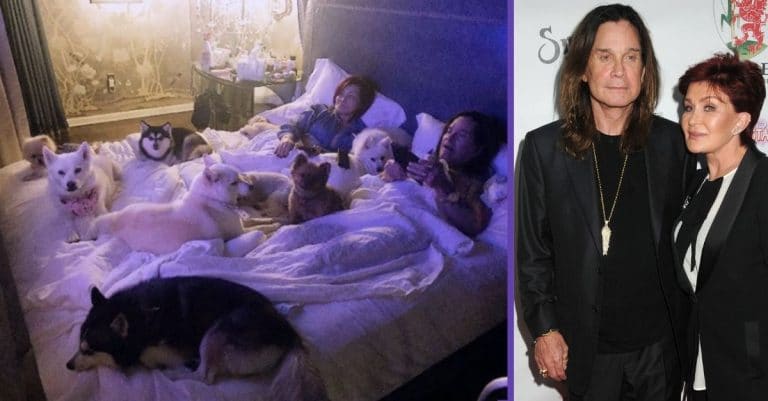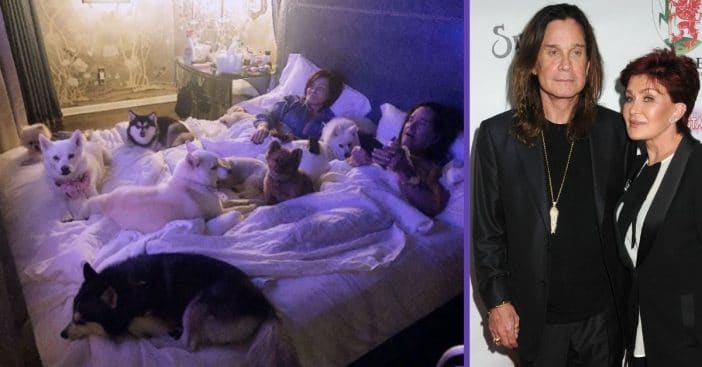 Sharon and Ozzy Osbourne have been deemed "couple goals" after posting the most adorable photo on Instagram. The photo was posted in light of Mother's Day, and it sure looks like Sharon was enjoying the lavish life, cozied up with her husband and eight dogs. "From my pack to yours 💜 HAPPY MOTHER'S DAY 💜" she writes.
"I have 2 and no room in my bed I end up on the edge of the bed and can't even turn over. How do you manage 😂" one fan writes. Many other comments joined in wishing Sharon a very Happy Mother's Day. Another writes, "Happy mother's day we love you so much!! The photo is stunning! 😍"
Sharon and Ozzy relax in bed with their eight dogs
https://www.instagram.com/p/CABAxUuA7z8/
The Osbournes have been taking it easy during quarantine, although they haven't been able to see their children during this time. Especially since Ozzy has been dealing with a Parkinson's diagnosis, it puts him in a high-risk group. Recently, they've all been catching up on social distancing dates, maintaining proper distance and PPE attire.
RELATED: Sharon Osbourne Gives Update On Ozzy's Battle With Parkinson's Disease
"Today was the first time I got to see my parents in almost 3 weeks!!! Even though I did not get to hug them…. at this point I will take what I can get," daughter Kelly Osbourne writes in a previous Instagram post. "They are doing well and are safe and sound for now. Thank you so much for your continued well wishes love and support. We will get through this together. I love you all 💜 stay safe."
What's been happening behind the scenes in quarantine
https://www.instagram.com/p/B-N-Oz9J3fZ/
In the midst of their quarantine, both their son Jack Osbourne and Sharon have spilled details about a new biopic in the works. The film will touch on Ozzy's solo career and the early days of his relationship with Sharon.
"I think in the next few months, you'll probably see something coming up about it. But we haven't landed [at a studio] yet. So, fingers crossed," Jack reveals. "I think the time period I would do it in, I would be a child in it. So I wouldn't be so heavily featured. It's gonna be more about my mom and dad making their way through the world."
Sounds exciting and we can't wait to hear more!