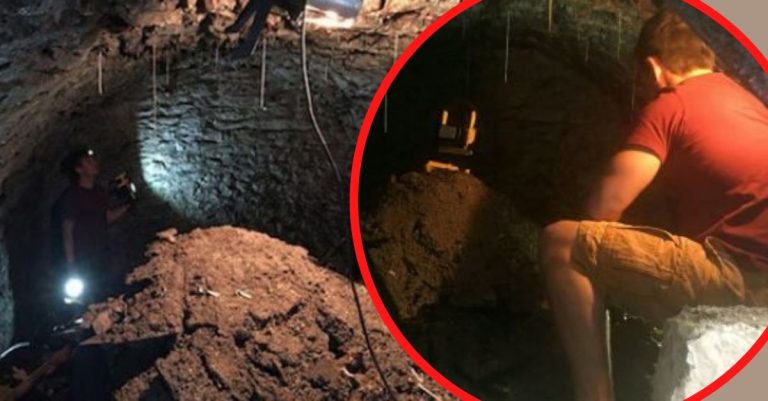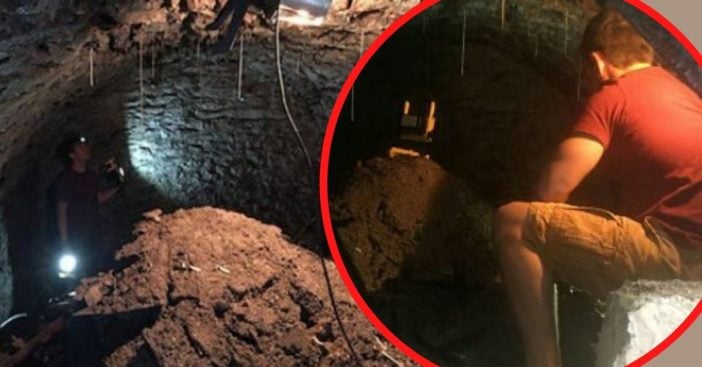 New homeowner Jake Brown discovered a secret cellar under his new home and it could possibly date back over 100 years. Naturally, he went to investigate the cellar and found some interesting items that could tell more about its origins. "While having a lazy coffee standing outside the basement front door of the property, I noticed a patch in the wall of a texture different to the rest," he tells South West News Service (SWNS).
Since he was both curious and bored, he decided to drill two holes in the wall and shined a flashlight through the holes to see inside. The wall appeared to have a large opening behind it, so he was able to break his way inside.
Jake Brown discovers a secret cellar under his house as old as the early 1900s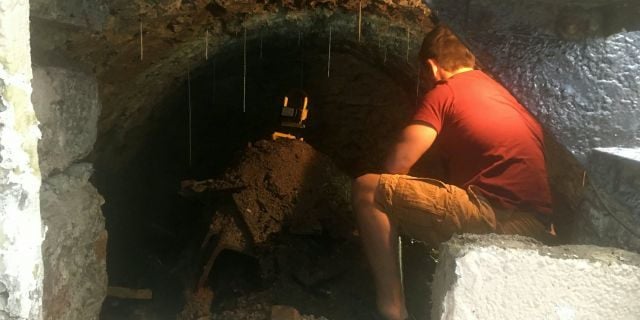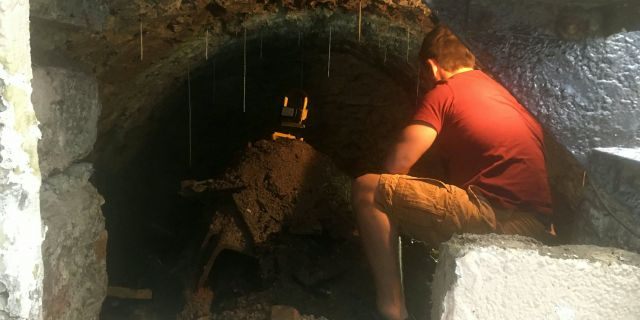 Brown says that the secret cellar was 16 feet deep, nearly 10 feet high, and nearly 10 feet wide. "It had been used as an easy space, to hide the waste from renovating the property's roof, guttering, doors, and windows many years ago before being covered up," he explains. "As I moved deeper into the cavern I began to search for evidence that would tie it to a grouping of years, so as I could more accurately determine how long it had been covered up. In the dark, I collected bottles, paint cans, and my golden find was the remains of a newspaper, though was more comparable to mushy silt."
RELATED: This Is Why Some Homes Have Random Toilets In The Basement
These bottles were etched with details that date back to the early 1900s. The newspapers discovered were mostly ruined, but Brown was able to work out a date from the papers, in the 1960s. He assumes that the cellar must have been sealed since then.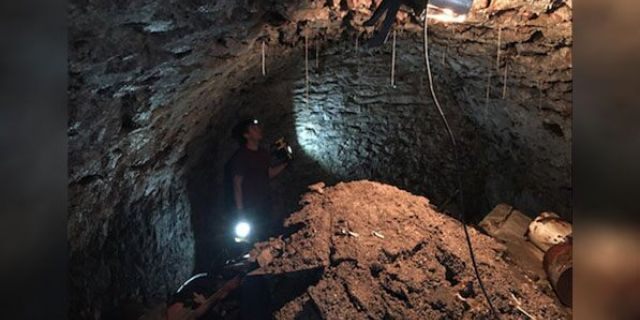 One of Brown's friends joked that if the area was big enough, he could turn it into a grotto-type pool. However, there's no telling on what Brown plans to do with the newly-discovered cellar, if anything a all.
RELATED: $400,000 Texas House Is A Kaleidoscope Of Textures And Colors