It's the Saturday evening and you head out to enjoy the only free time you get during the weekend. You are looking forward to either bar hopping, or going to a party, or just sitting in a cafe and silently devouring your novel. So, the last thing in your mind at this point is the driveway of your house that will give way beneath your car wheels. It might sound sad and crazy, but this is exactly what happened with Simon Marks, a homeowner in UK.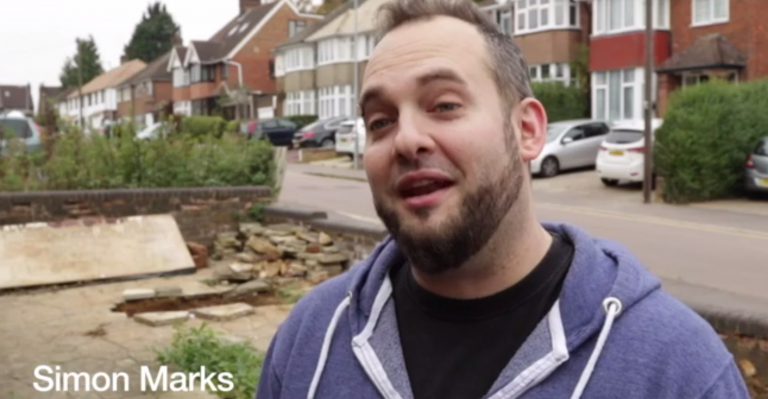 As Simon was reversing his black Vauxhall Zafira out of his driveway, something rumbled beneath him and the car actually lurched forward. And right there, out of nowhere, there was this huge crater in his drive way. The damage was awful, and the prospect of ruining a Saturday evening to fix it up, was even worse for Simon!
It looked like the driveway had been sucked down by some gigantic force underneath. Dismayed, Simon took pictures and sent to his father, who rushed to his aid. Poking around here and there, Simon inspected the damage. Very soon, he realized that this was way more than a case of badly constructed garden!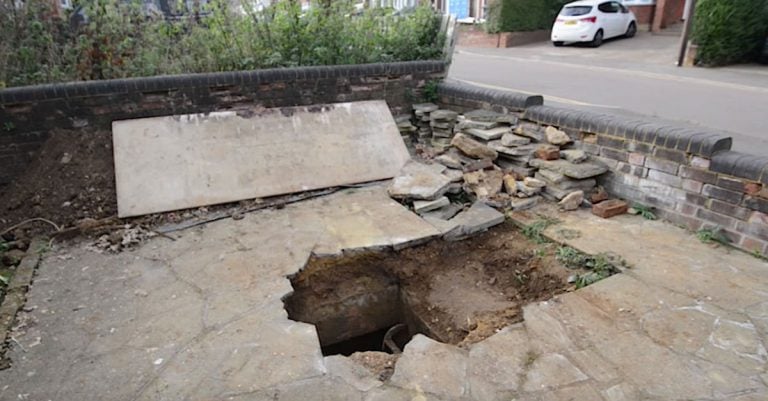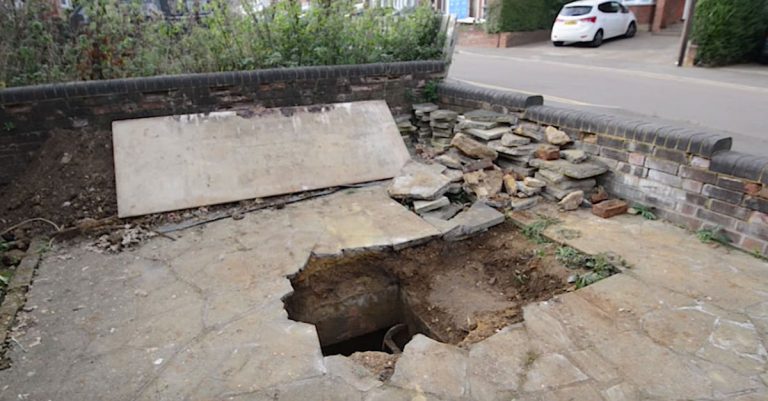 He picked apart the slabs of concrete one by one. The father arrived and the two dug around some more.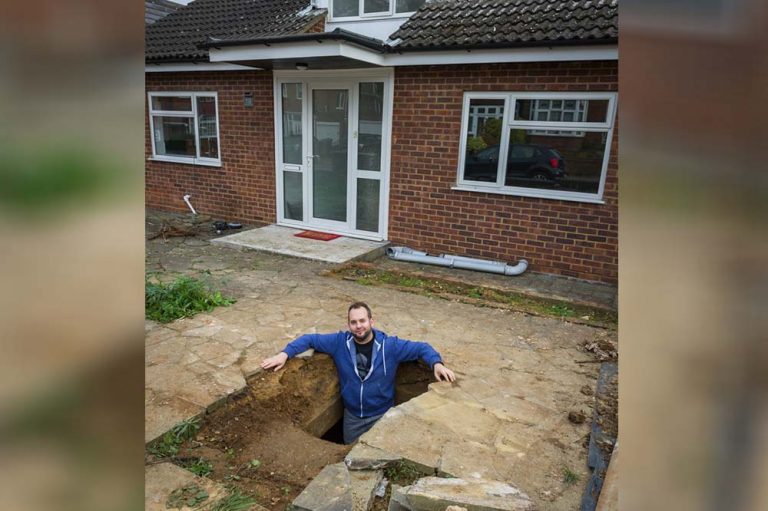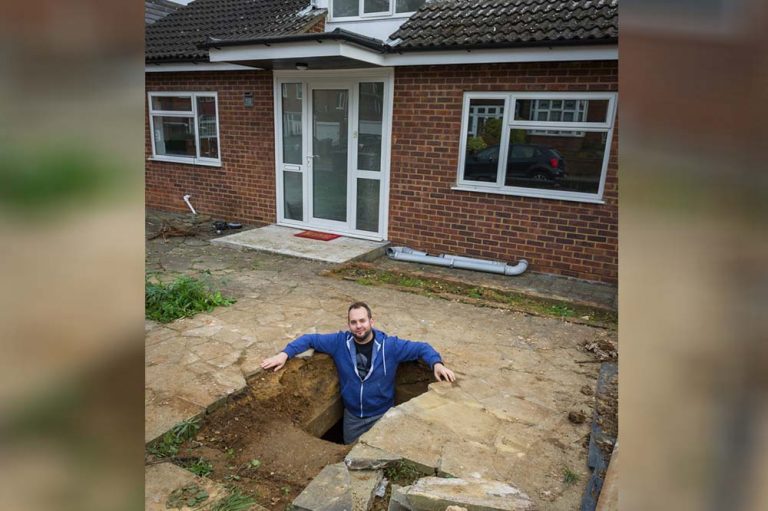 The first thing to meet their eyes was the beginning of a ladder, whose end seemed lost somewhere in the darkness that pervaded the massive hole. Simon and his father have an intuition that there is more to come. So, they dig on.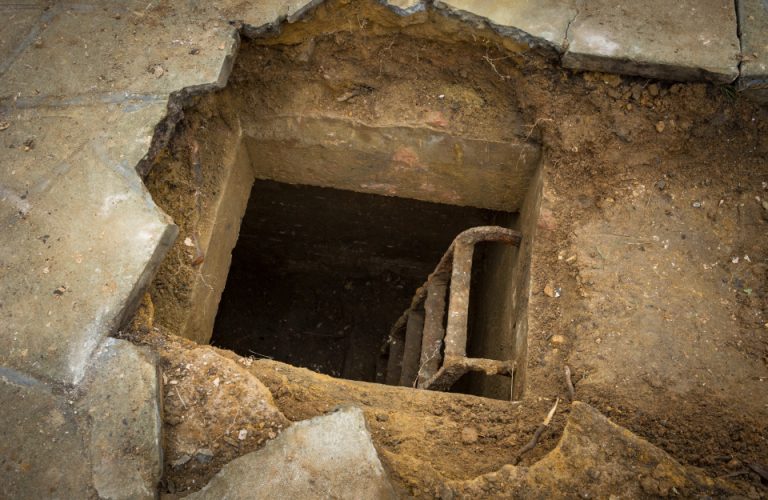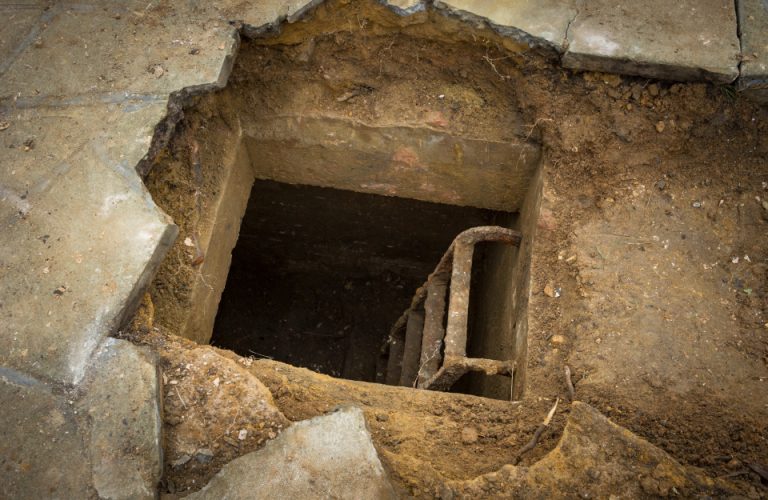 Using just shovels and buckets, they dug about five feet of mud. Now, they could safely bend down to inspect further.