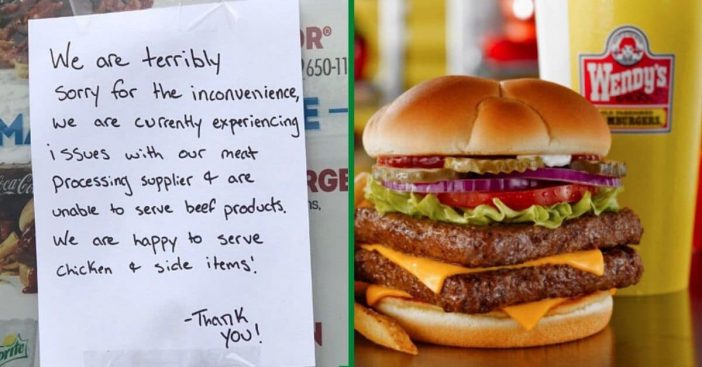 Due to the ongoing coronavirus, meat shortages have been largely impacting areas throughout the U.S. As a result, this has also left restaurants, like Wendy's, with no other choice but to remove their burgers from the menu. Customers have taken to social media to complain, but it's really not under their control.
According to Yahoo! Finance, the Wendy's app only shows chicken items were available for takeout and delivery from some of its stores in CA. This has also been affecting people in other states. Customers have since been asking "Where's the beef?" on social media, a popular 1980s catchphrase that Wendy's used to use, poking fun at smaller burgers from other chains.
Restaurants like Wendy's experiencing meat shortages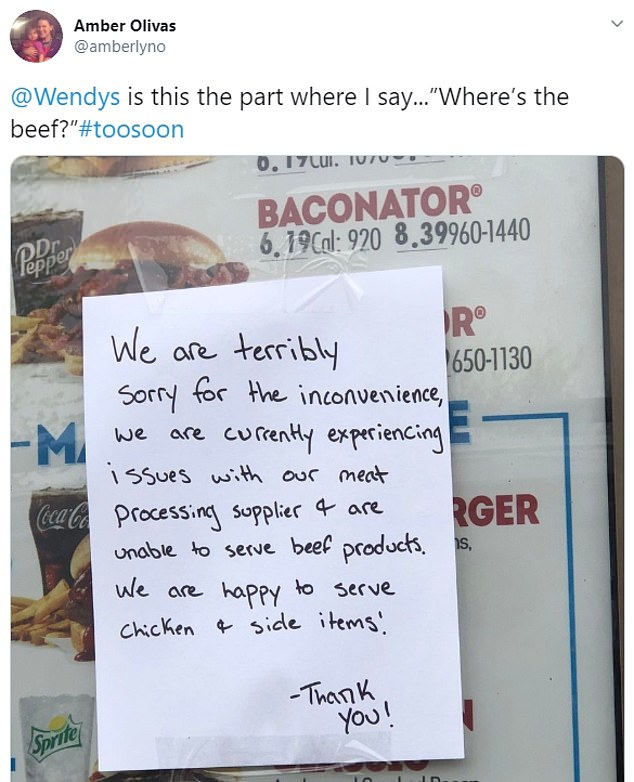 As the coronavirus outbreak continues to shatter slaughterhouses, Americans are finding a shortage in beef, particularly. However, chicken is also up there in the shortage, and many grocery stores may experience empty shelves soon if they haven't already. About a dozen slaughterhouses closed down last month after several employees tested positive for infections. This happened after being crammed together in one space on processing lines.
RELATED: Our Current Meat Shortage Mirrors Meat Rationing During WWII
Wendy's has spent many years establishing itself as the lone restaurant that sells fresh-never-frozen beef. However, since Wendy's started this sought-after trend, rivals like McDonald's have also followed suit. In regards to Wendy's, the shortage has seemed to affect only a few items so far. For example, the "Baconator" bacon cheeseburger is still available to order in Chicago, but many others may be off the menu.