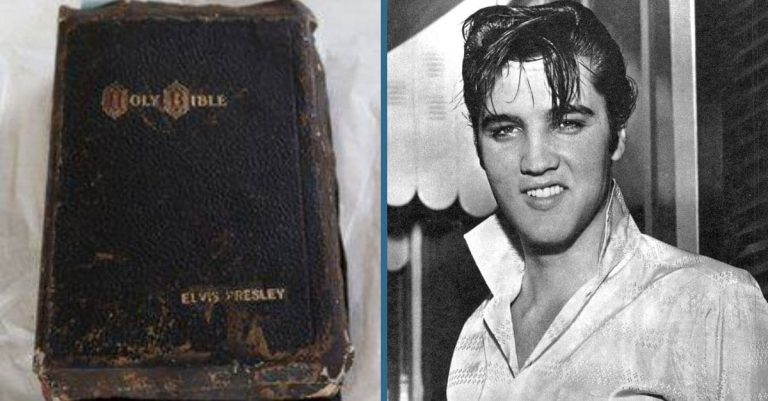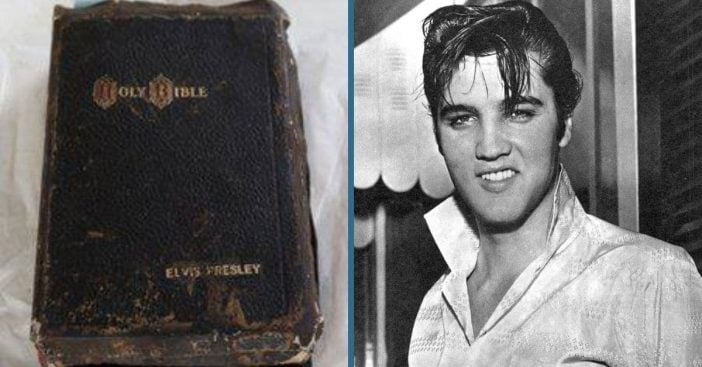 Two of Elvis Presley's personal Bibles are housed at the Museum of the Bible, in Washington, D.C. During the coronavirus outbreak closures, museums around the country are giving closer looks at some of its items. The Museum of the Bible showed off Elvis' Bibles and shared what appears to be his favorite book of the Bible.
Elvis' career actually began in a church. He started performing in an Assembly of God Church in Tupelo, Miss. In addition, the only Grammy awards he won were for gospel music. Naturally, his faith was very close to his heart. The museum holds two of Elvis' Bibles, including a personal Bible and one given to him by a fan.
The Museum of the Bible shares more about Elvis Presley's Bibles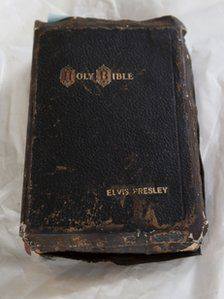 A museum curator says that it appears that Elvis' favorite book was the book of Psalms. He had a lot of writings in that particular book. For those unfamiliar with the Bible, the book of Psalms is basically a book of songs.
RELATED: Elvis Presley's Graceland Is Currently Closed During Coronavirus Pandemic
In the back of the Bible gifted to Elvis from a fan, he wrote some notes, poems, and parts of songs. It seems he wrote about what inspired him from the Bible. Dr. Jeffrey Kloha, the chief curatorial officer at the museum said, "Musicians have always found inspiration in the Psalms. Like Elvis, J. S. Bach, for example, wrote notes in his Bible throughout the Psalms. This is because the Psalms themselves are intended to be sung, and have been sung in churches and synagogues for centuries."
In conclusion, watch the video to learn more: