The Masked Singer quickly became a hit on TV. Anonymous singers, garbed in wild costumes, face off to give the best musical performance. The loser must unveil themselves, though judges make guesses all the while. When the Banana performer lost to Kitty on Wednesday, the mask had to come off. Remarkably, guest panelist Sharon Osbourne already had a clear idea of who was under the costume: Bret Michaels.
As per tradition, host Nick Cannon went down the line asking for everyone's guesses about the identity of the singer. But Osbourne knew the answer with absolute certainty, the kind that comes from over three decades of friendship. Sure enough, the mask came off to reveal the Poison singer.
Sharon Osbourne tapped into 35 years of friendship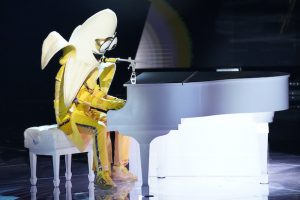 Ten years separate Sharon Osbourne, 67, and Bret Michaels, 57. But their friendship has gone on for at least half of their lifetimes. "I know it's Bret Michaels. I know. I know his voice so well," Osbourne said confidently when asked for her guess by Nick Cannon. There was no guesswork from Osbourne, only certainty.
RELATED: John Travolta Talks About His 40+ Year Friendship With Olivia Newton-John
And when Michaels revealed himself, she was unsurprised. "I've known you, what, 35 years?" she asked. Instead of shock, Osbourne instead her other questions. She immediately wanted to know if the choice of a banana costume was entirely Bret's. He confirmed he himself chose it. "I did. How sick is that?" he replied. Jenny McCarthy also ended up correct with her earlier guess that the Banana was none other than Michaels.
It's been a busy time for Bret Michaels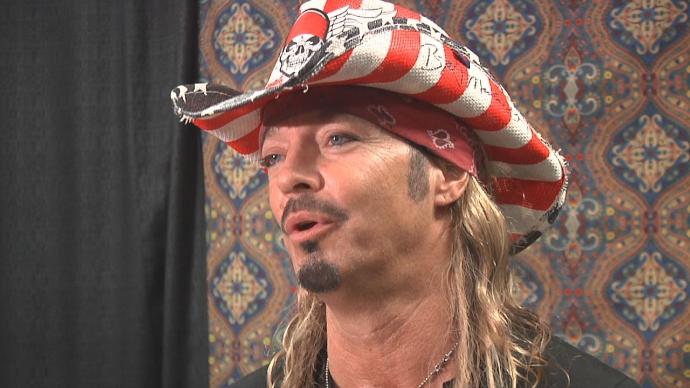 Sharon Osbourne and Bret Michaels have a long history of being close. She was very vocal in giving updates and providing support when Michaels had an intense health scare, BBC America reports. When he suffered a brain hemorrhage ten years ago, everyone knew Osbourne was a reliable source of news and care for him. Despite both being contestants on Celebrity Apprentice back then, their friendship was firmly established. Osbourne told US Weekly during the health scare, "Your heart goes out to his family, your heart goes out to him. He's the nicest guy in the world."
This year, things are scrambled in a different way. The coronavirus pandemic has a lot of events canceled but some events scheduled for later this year still have dates set. Indeed, Cannon made mention of Michaels' plans, which include a stadium solo tour. He also expressed surprise that Michaels could rehearse for The Masked Singer and plan his tour. But Michaels was determined. "I gotta tell you, I would have done anything to get here. This is the most awesome show. I've never had such a great time," he explained. He added, "This was a party. You all rock and the Banana fans out here are awesome. I love it here."