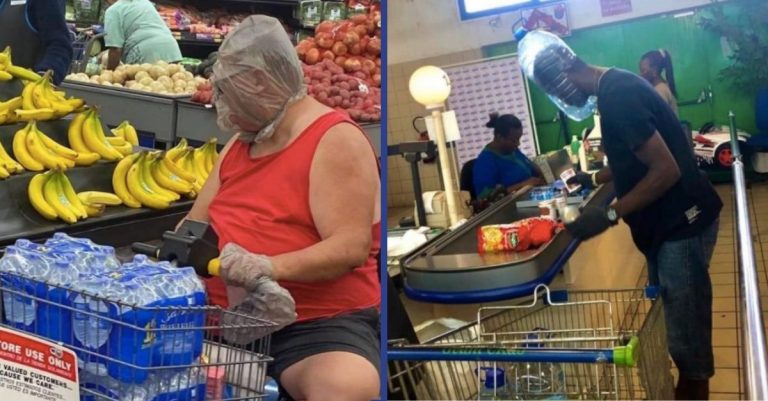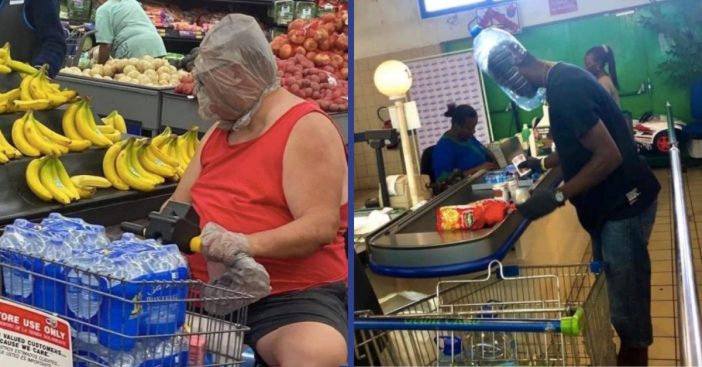 In the midst of the ongoing coronavirus pandemic, people are doing whatever they can to protect themselves. As proper protective gear (N95 masks) are in low supply, people are using whatever they can when they have to go out in public. In a post shared to one of Do You Remember?'s Facebook pages by user Alana Grover, we can see the extreme measures some people are taking to protect themselves!
Some people may resort to handmade masks made from old clothes or even a bandana, but others are a bit more creative. You need to see these pictures to believe them!
People are going all out with their DIY virus protection gear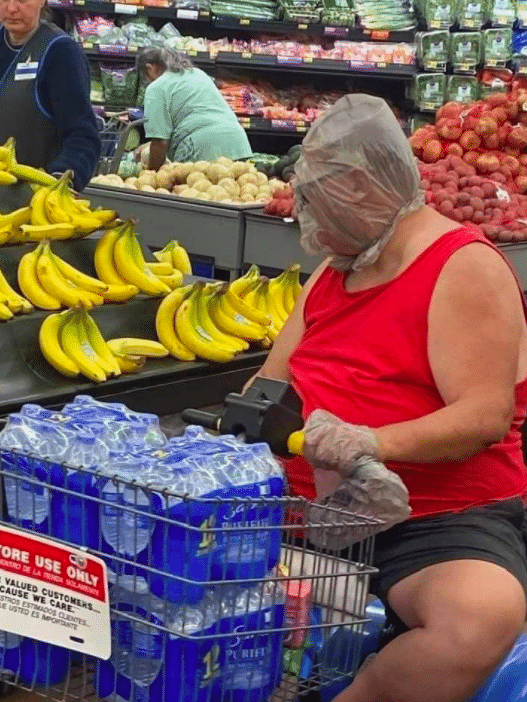 One woman resorted to wearing a plastic bag completely tied around her head! We hope she can at least breathe in there.
RELATED: 'M*A*S*H' Was Way Ahead Of Its Time On Coronavirus Outbreak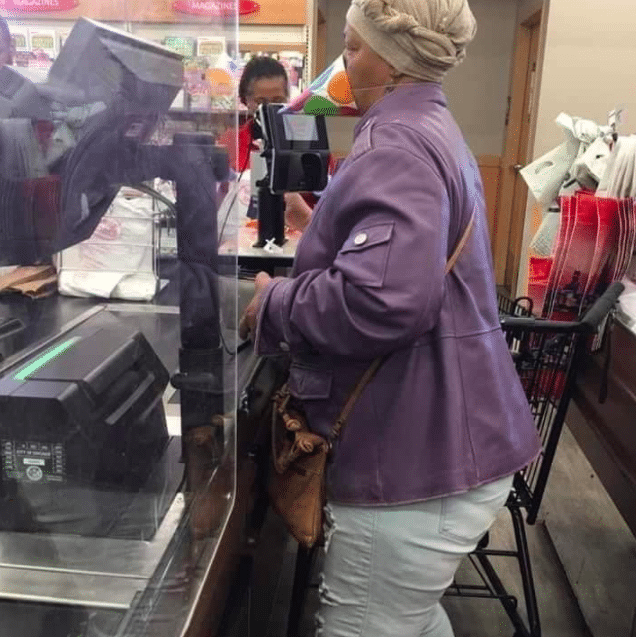 Another woman decided to put a party hat on her face and use that as a mask. Very clever since it already comes with elastic bands on it!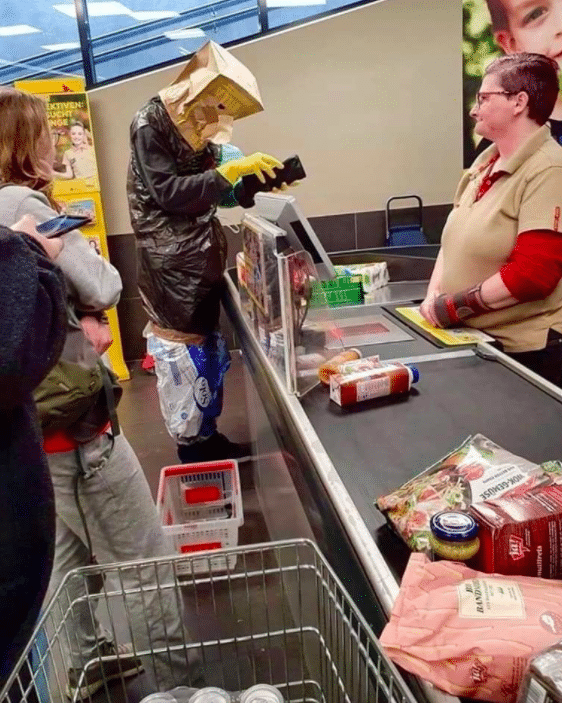 One man not only wore a paper bag over his head, but decided to cover his whole body in bags, too!
Now, this is where it gets really creative. One man decided to take a jumbo water bottle, cut out part of it, and wear it over his head. Genius!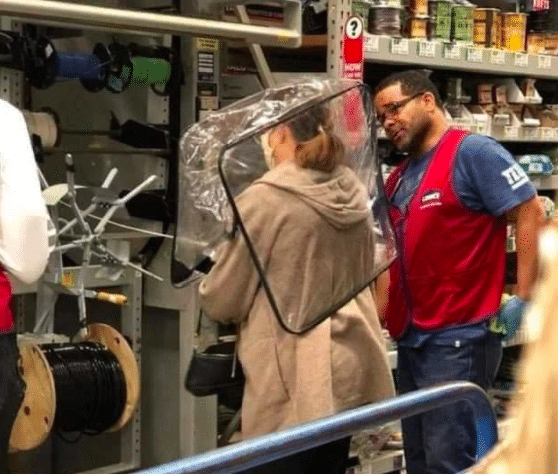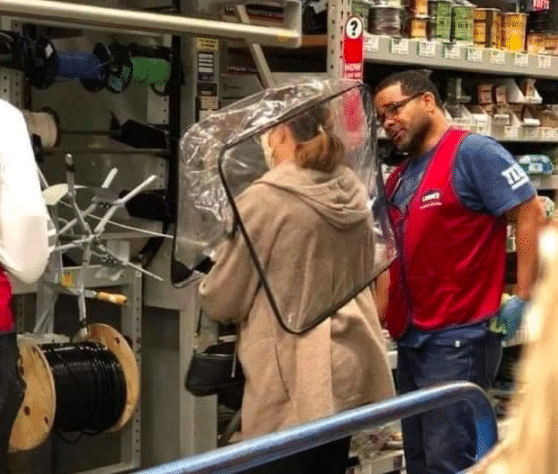 A woman decides to put one of those bags over your heads that holds bed comforters and sheets. Not sure if they have an official name, but I have, like, five of those at home! Writing this down for future reference…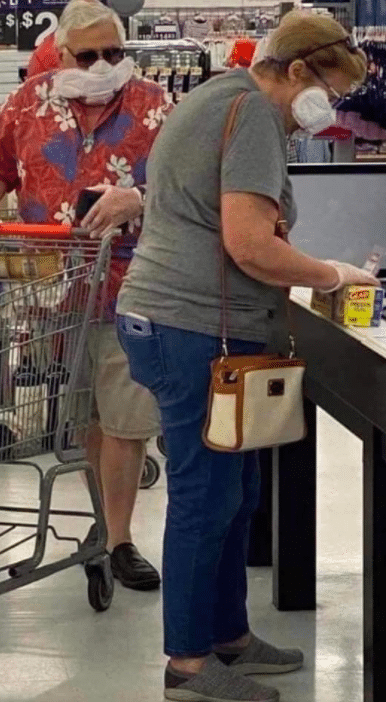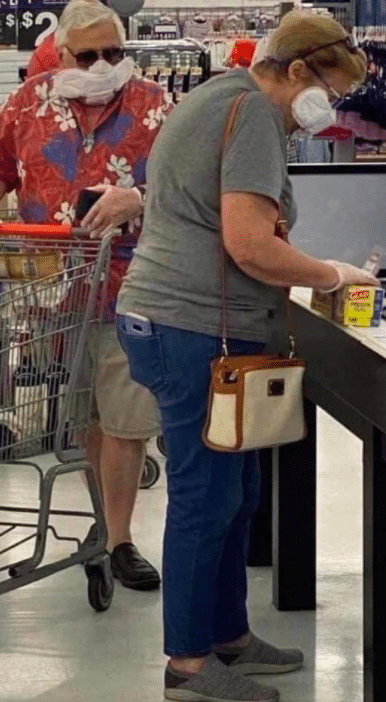 Probably my personal favorite on this list. A woman and her husband are wearing, yes, you guessed it, pads. Guess the feminine product comes in handy no matter what age you are, right?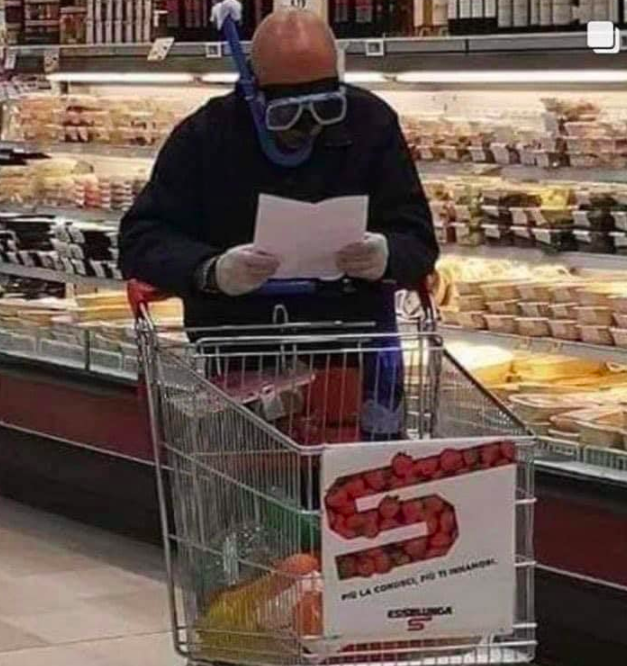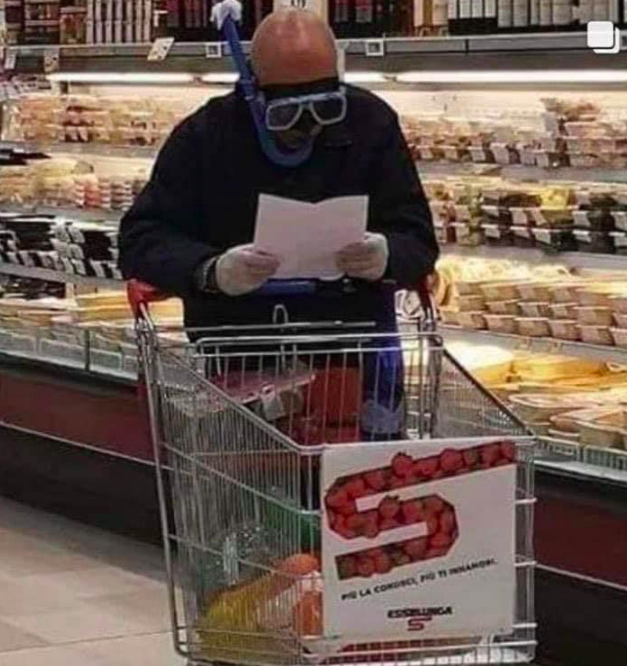 And lastly, we have this man here who is wearing full-blown snorkel gear to cover his face. This is a win for sure!
Do you have any homemade virus protection of your own or have you seen anyone wearing anything like this? Let us know!