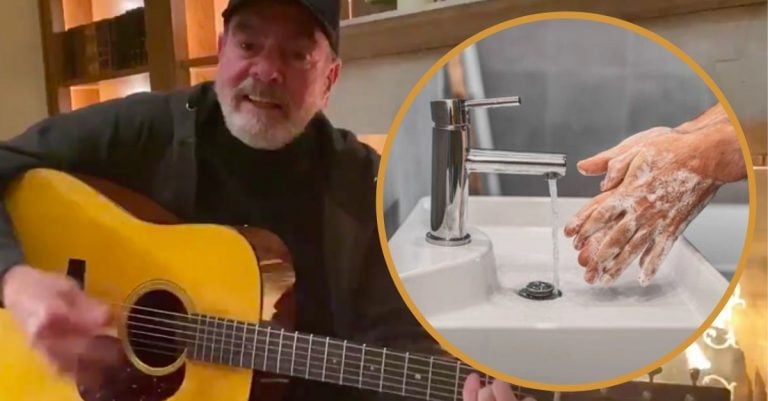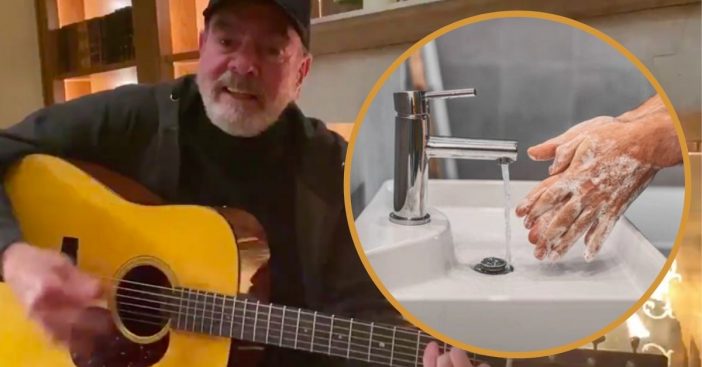 Neil Diamond is one of the many celebrities who is reaching out to try and give people hope during these times. He recently posted a video of himself on Twitter singing "Sweet Caroline," except the coronavirus version. The song is now about washing your hands!
"I know we're going through a rough time right now but I love ya," he says in the video. "I think maybe if we sing together, well, we'll just feel a little bit better." The lyrics go as follows: "Hands…washing hands. Reaching out…don't touch me, I won't touch you!"
"Sweet Caroline," but make it about the coronavirus
Stay safe out there! "Hands… washing hands.." 🎶 pic.twitter.com/QaRB1qZshp

— Neil Diamond (@NeilDiamond) March 22, 2020
As of March 23rd, 2020, at 2:00 PM ET, the video has 4.3 million views and almost 50,000 shares across Twitter. "Thank you, Neil. Loved your remake of "Sweet Caroline" to help lighten the mood now. You're a national treasure," one fan responds. Another fan says, "Now this is how celebrities should behave thank you, Mr. Diamond, you are true class."
RELATED: Neil Diamond Reveals Truth Behind "Sweet Caroline" Lyrics
Diamond has been one of several celebrities posting their own videos to help entertain and give hope to people. Another video went viral last week of some actors and entertainers singing "Imagine" by John Lennon. Actress Gal Gadot posted the video on Instagram, featuring herself and many other celebrities chiming in with a lyric. "You know, this virus has affected the entire world, everyone — doesn't matter who you are, where you are from, we are all in this together," she says in her video.
https://www.instagram.com/tv/B95M4kNhbzz/?utm_source=ig_web_copy_link
It's certainly a difficult time in the world right now. We can all do our part by starting to be kinder to one another and following orders to stay home. Wishing our DYR audience great health and better days ahead.