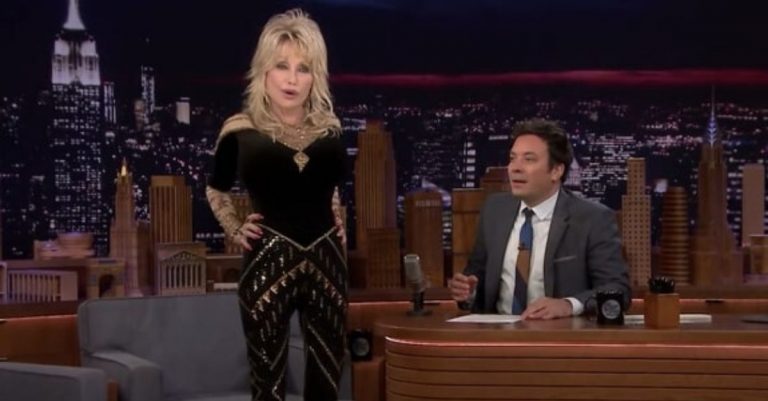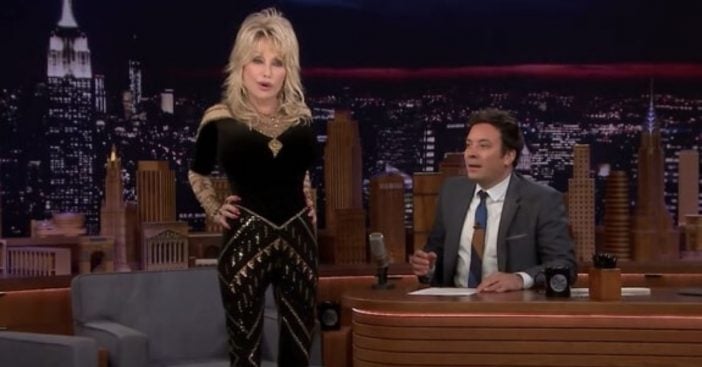 Dolly Parton recently appeared on The Tonight Show Starring Jimmy Fallon to promote her new special. Dolly Parton: 50 Years at the Grand Ole Opry will air on NBC on Nov. 26 at 9 p.m. ET. In the meantime, she shared some funny stories with Jimmy, and she even pranked him with a story about her breasts!
First, she told Jimmy she is working on a new line of perfume, wigs, and skincare. Dolly said that many people ask what type of perfume she wears, so she thought she would make one for her fans. Jimmy even smelled her and revealed that she smells really good… I mean, would you expect anything less?
Dolly Parton pranks Jimmy Fallon on his show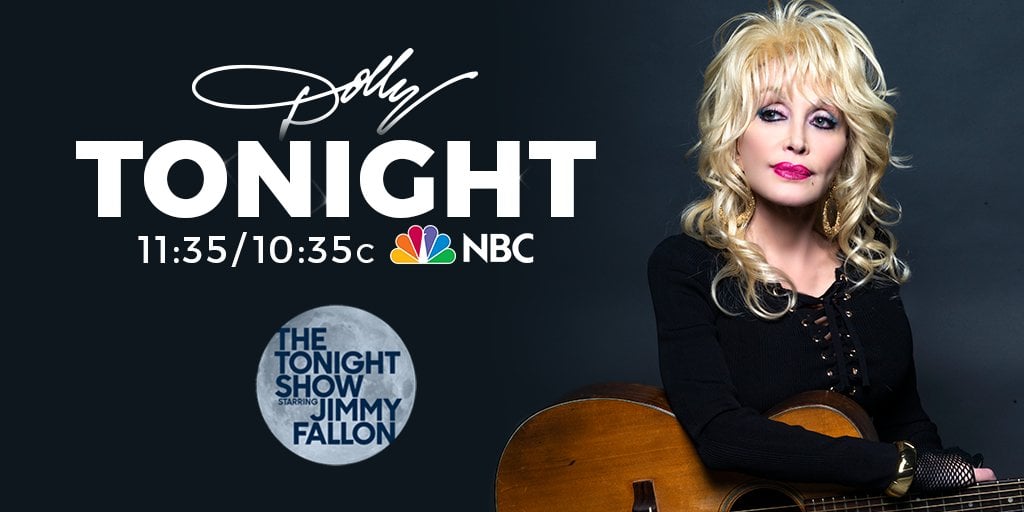 She also asked Jimmy if she could tell a quick story. She said she took her family out to dinner a while ago. Then she said, "We were in the restaurant, we were having our meal, and this old man came over to our table." Apparently, the old man didn't pay his bill and Dolly had to pay it. She continued, "So that old man had come over and kind of scammed us."
RELATED: Dolly Parton Still Has The Moves At 73 In New Music Video For Song 'Faith'
She added that "she paid the check but then bumped into the man at the lights and confronted him. However, he apparently didn't take so kindly to being accosted by Parton and hit her in the chest with his walking stick." Jimmy looked shocked as she said he kept hitting her on the chest.
Jimmy didn't follow so she said, "What do you mean, what happened? These two big lumps came up and they never did go down." Jimmy started cracking up and Dolly yelled, "Gotcha!" She is just so funny!
Watch the entire interview below: