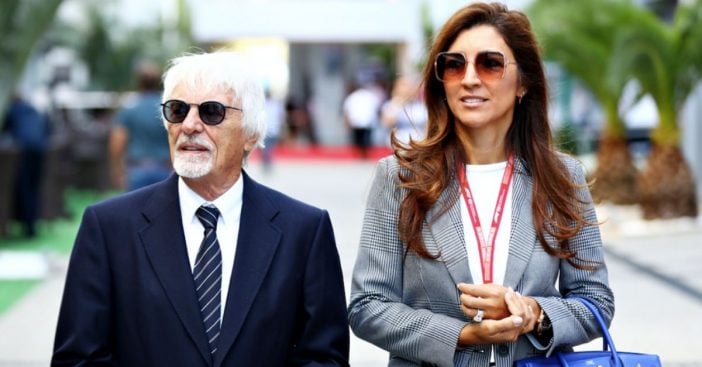 It looks like Bernie Ecclestone, who is 89 years old, is going to have a fourth child! He and his 44-year-old wife, Fabiana Flosi, are expecting their first child together in July this year. Bernie has already spoken about the news to UK media outlets, saying, "I don't see there's any difference between being 89 and 29. You've got the same problems I suppose. It's all right."
The baby on the way is expected to be Bernie's first son. He is also father to daughters Petra, 31, Tamara, 35, and Deborah, who turns 65 this year. He also has five grandkids and one great-grandchild.
Bernie Ecclestone and wife expecting a baby boy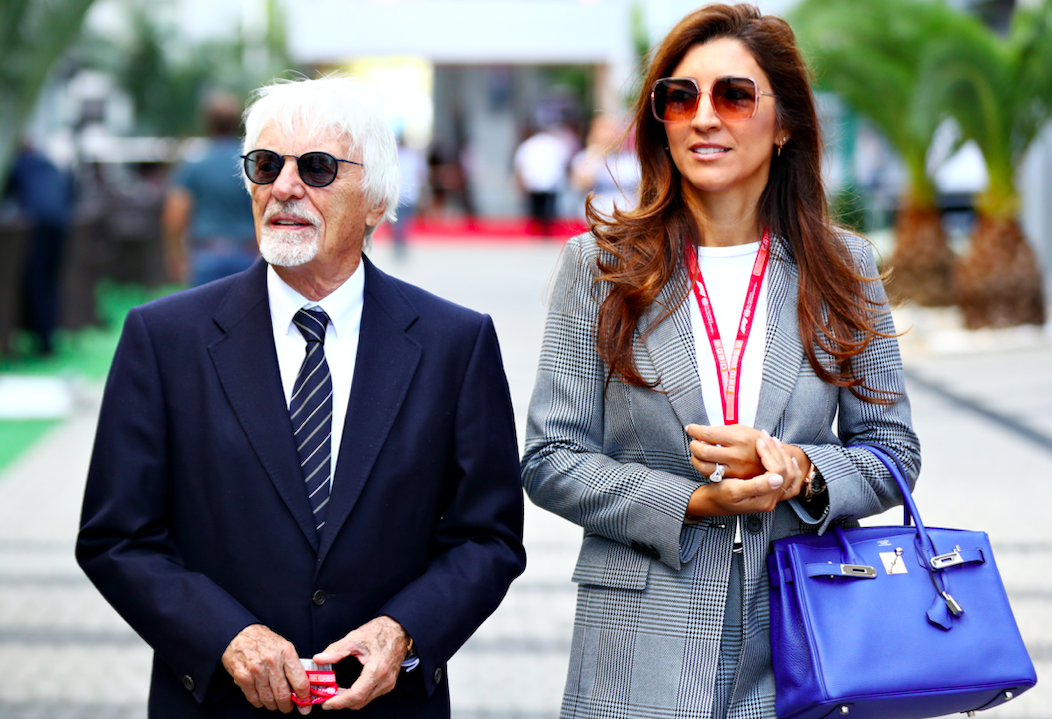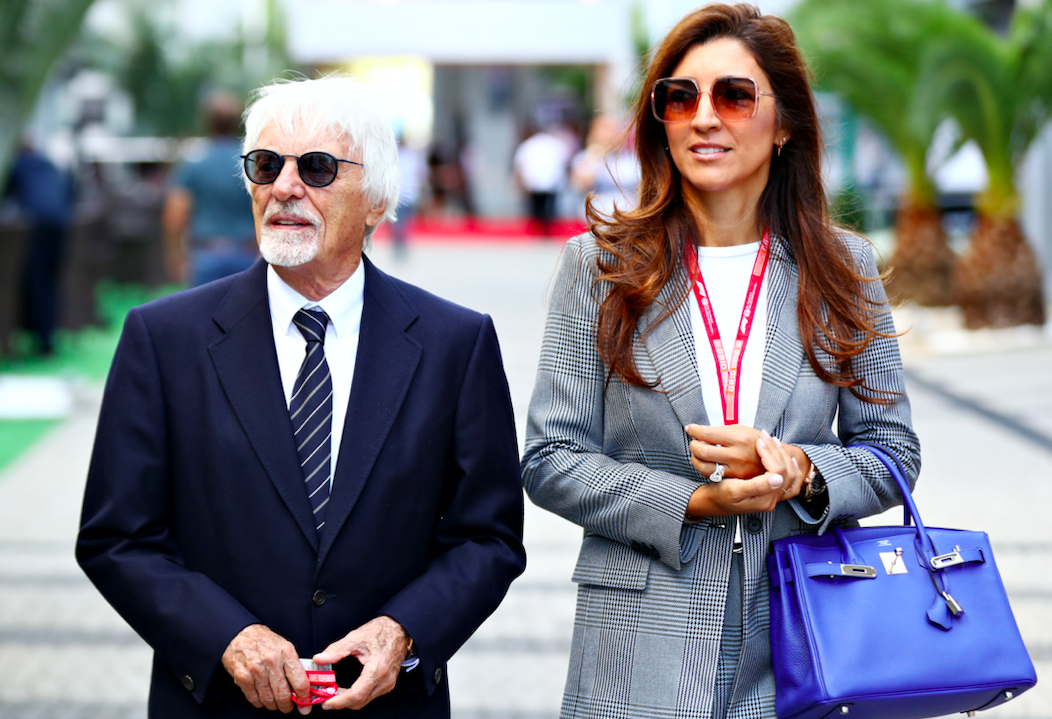 "Tamara is absolutely thrilled for them both," a rep for Tamara says of the news about her dad and his wife. Media reports say that the couple is "in Brazil at the moment, so we have to wait a little while and see whether this little one is going to happen in Brazil or in England." Ecclestone also says he feels "a bit more relaxed" to be a dad again this time around.
RELATED: Meghan McCain Is Pregnant With Her First Child Following Miscarriage
Flosi also has some thoughts on her pregnancy, saying, "Like all parents, we have only one wish: The child must be born healthy." She adds, "Hopefully he will never express the intention to do something with Formula 1."
A lifetime of work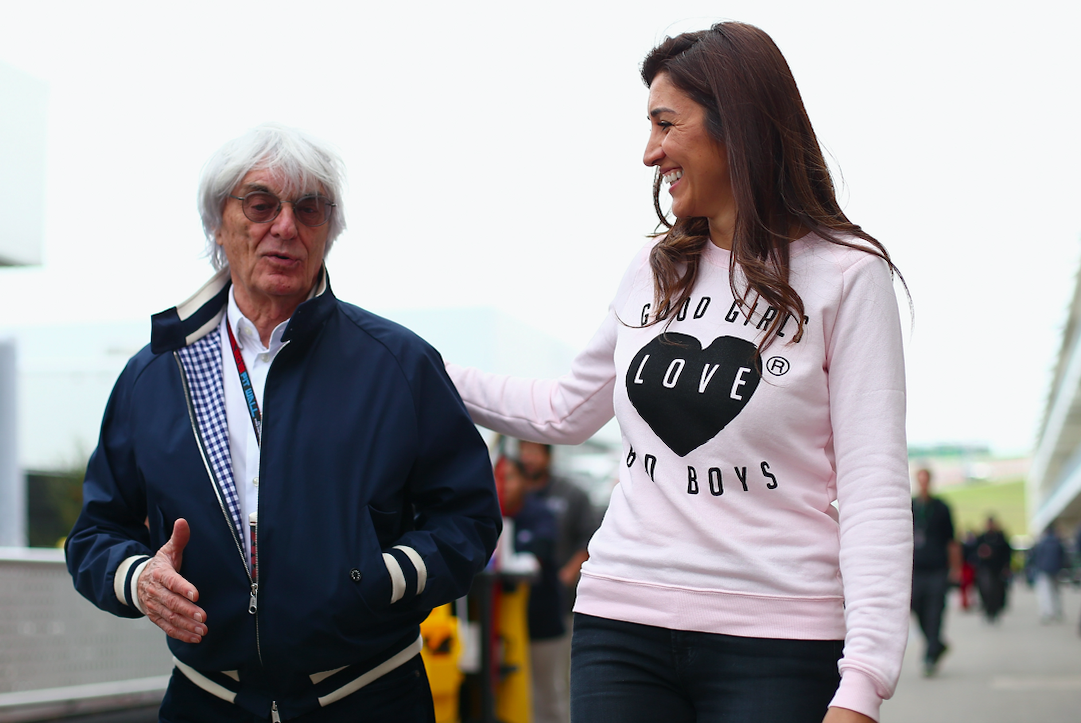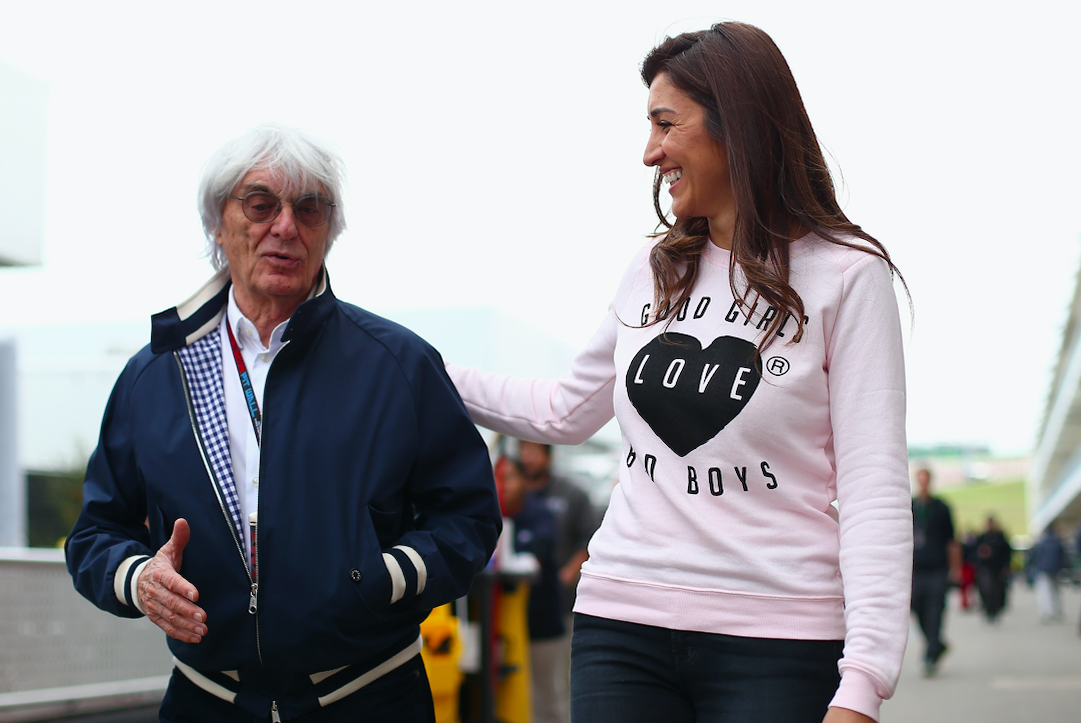 Ecclestone married Flosi back in 2012. He was previously married to Ivy Bamford, with whom he shares Deborah. He was also previously married to Slavica Radic, the mother of Tamara and Petra. Chase Carey would be the one to replace Ecclestone at Formula 1 in January 2017. Ecclestone reported that going forward, he would "act as an adviser to the board" as chairman emeritus.
We wish nothing but happiness and great health for the new parents' first child together!