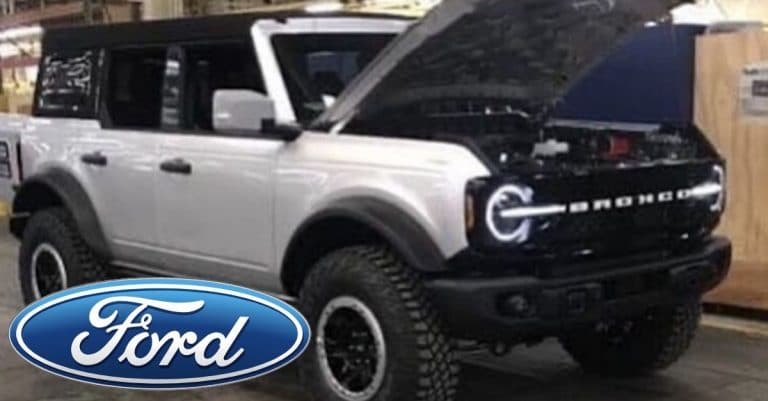 A single photo of what appears to be the full-sized 2021 Ford Bronco has made its way onto the Internet. The photo first appears on the fullsizebronco.com forums. It sports a boxy shape, aggressive fender flares, a rugged grille, and round headlights. They seem to match up with the spy shots that many have already seen so far.
The photo appears to show the full-sized Bronco with a soft-removable top. It also comes with big bumpers and all-terrain tires. These two features are something that people have been waiting on and have seen in the past.
The four-door full-size 2021 Ford Bronco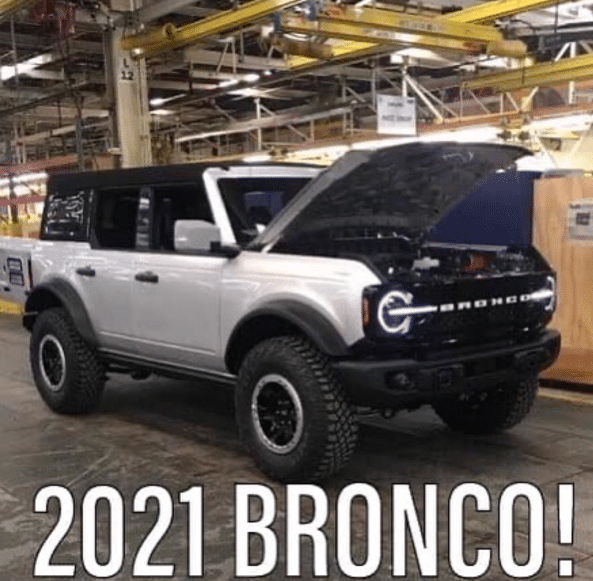 There is a photo of the two-door Bronco to do a comparison with. This car has a body-colored hardtop, meaty tires, and very tinted glass. There are also some metal latch points towards the front of the hood and a badge on the front fender. However, in other circumstances, there is the chance that these photos could just be really great photoshop! Road and Track believes, though, that with the information they have already compared to the photos, it seems pretty legit.
RELATED: The New Compact Ford Pickup Starts At Less Than $20k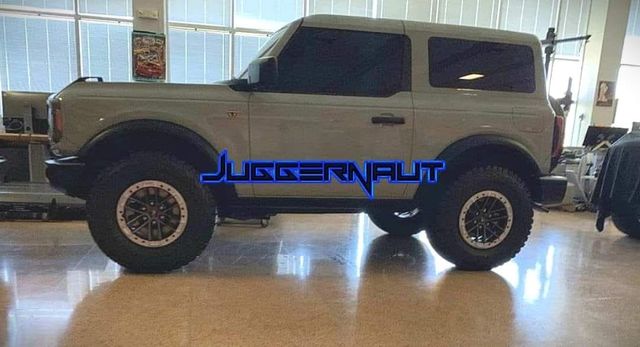 While specs have not been confirmed for this vehicle, there's a lot to look forward to. Reports speculate that the new Bronco could receive a version of the Ford Ranger's 2.3-liter turbo inline-four drivetrain. The vehicle may also get removable doors and manual transmission, and this could compete easily with the Jeep Wrangler.