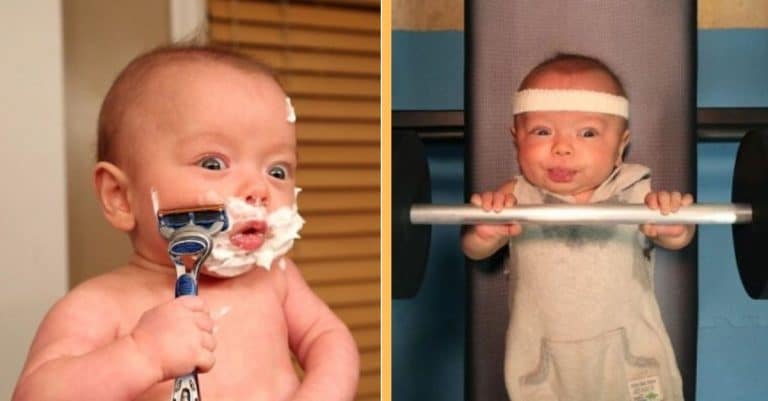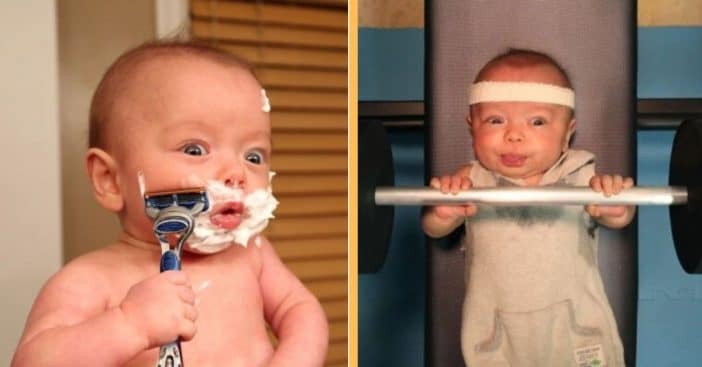 Matt Mac's son Ryan was born 9 weeks premature. He weighed just under 3 lbs. "He spent 6 weeks in the NICU and it seemed to last forever," Matt remembers. We joked that he wasn't premature just "advanced" – so I came up with the idea that we should do a photoshoot of him doing manly adult things."
He explains that the photo shoot took about 15-20 minutes and was pretty easy. Matt also explains for those who are "worried about his son's safety," most of the scene was created using Photoshop. So, it's all fake and there's no need to worry about little Ryan! "I'm curious to see what Ryan thinks of them 18 years from now when he's actually grown up," Matt says. Check out the adorable photos below!
Preemie Ryan doing the manliest things…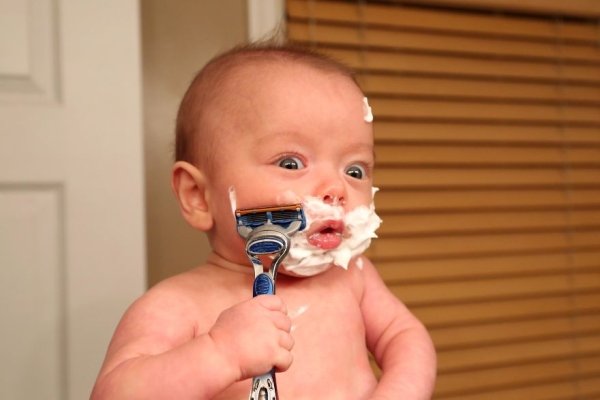 Just doing the regular morning shave. Have to keep things looking nice and maintained!
RELATED: 5-Year-Old Boy Has Adorable 'Up' Inspired Photoshoot With 90-Year-Old Great Grandparents
No one could mow the lawn better than this guy! He does it so well, he doesn't even touch the ground.
Just taking a day off to spend with the fishes. It's important to take a break and invest time in your hobbies!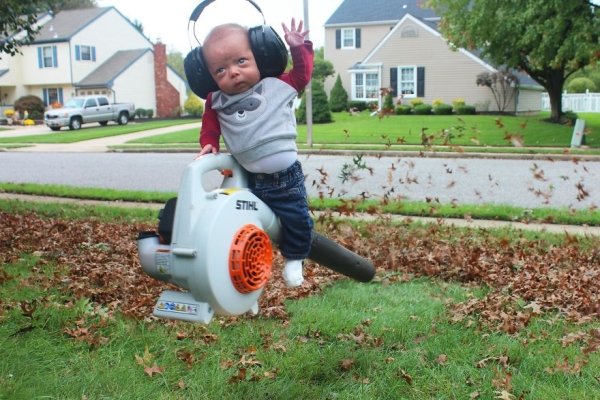 That's a new way to blow your leaves off the lawn! Looks like he's taking a ride on the leaf blower rather than actually doing any work. Seems like fun!
Read onto the NEXT page for more adorable photos of little Ryan doing manly things…