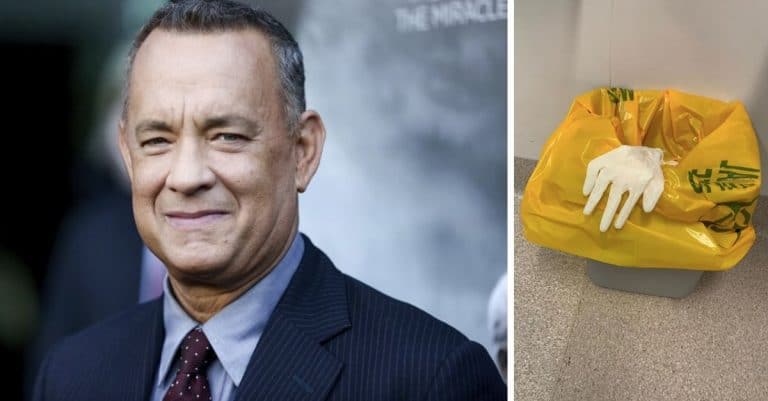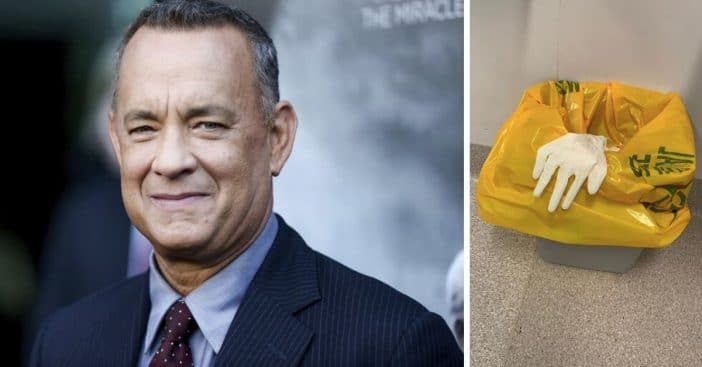 Tom Hanks recently made an announcement that he and his wife, Rita Wilson, have tested positive for the coronavirus. They were both in Australia filming for the new Elvis Presley biopic. In his post, he said that he and his wife were feeling "a bit tired, like we had colds, and some body aches. Rita had some chills that came and went. Slight fevers too." This is what convinced them to go get tested and now, they are being treated and observed.
However, fans noticed in his announcement post that he had a lone white glove in it. This is especially normal for Hanks as he often posts photos of lost gloves (just one!) to his social media.
Tom Hanks's original coronavirus announcement… with a white glove
https://www.instagram.com/p/B9nVasnBNF5/
Above is the announcement post about him and his wife testing positive for the coronavirus.
RELATED: Breaking: Tom Hanks Confirms He And Wife, Rita Wilson, Have The Coronavirus
https://www.instagram.com/p/B7UQC3pB1OZ/?utm_source=ig_embed
Hanks posted this one about eight weeks ago with the caption "First of the year." When asked about his fascination with lone gloves out in the world, he says: "What is a better metaphor for the loneliness of the city?" That was back in 2013, so he has been keeping up this trend for quite a while.
https://www.instagram.com/p/BlVdvXFn8Xv/?utm_source=ig_embed
So, of course, by posting a picture of a lone glove for the coronavirus announcement, it got fans thinking. It's a picture of a plastic glove thrown into a hazardous waste bag. Is this a metaphor for he and his wife feeling alone in this battle as some of the first celebrities to be dealing with this virus? We are all praying for their recovery and hope they pull through.