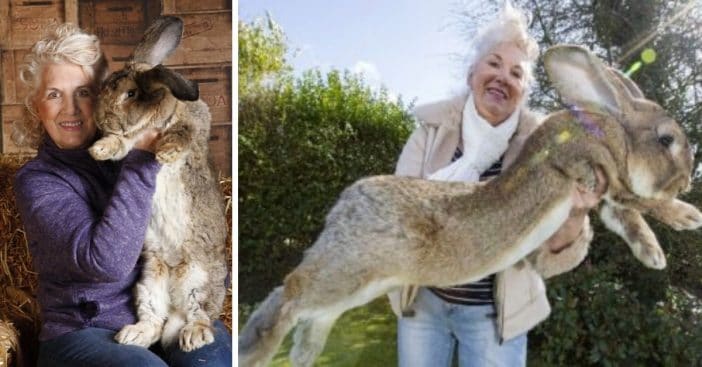 The world's largest rabbit is a Flemish Giant rabbit named Darius. He weighs in at 49 lbs and is over 4 feet long! Darius is an official Guinness World Records record-holder due to his size. He became the world's largest rabbit when he was officially weighed and measured on April 6th, 2010. Since that year, he has continually won the "largest rabbit" competition and would retire following his 8-year winning streak.
Darius is owned by a 66-year-old woman named Annette Edwards. She also holds the record for the oldest glamour model in the United Kingdom, which is 40 years long. They both have decided to retire from their winning streaks together!
Meet Darius, the largest rabbit on Earth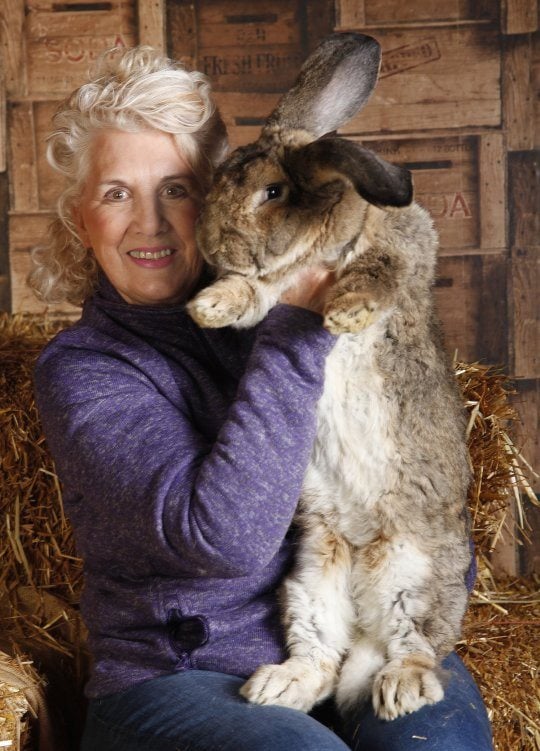 Rabbits actually tend to have a life-span of about 8 years, but he has been in such good health that he has surpassed that. He consumes around 2,000 carrots and 700 apples per year. Darius also manages to munch through a bale of hay per week. He also likes his other fruits and veggies every so often, too! Annette reveals she spends a total of $7451 a year to feed him.
RELATED: Betty White Is The Holder Of A Pretty Incredible Guinness World Record
Eric Stewart, Executive Director of the American Rabbit Breeders Association (ARBA) talks about having a rabbit as a pet. "The giant rabbits may not always be the first rabbit someone thinks of for a companion animal, but they actually have some of the best temperaments and have a very docile nature," he reports.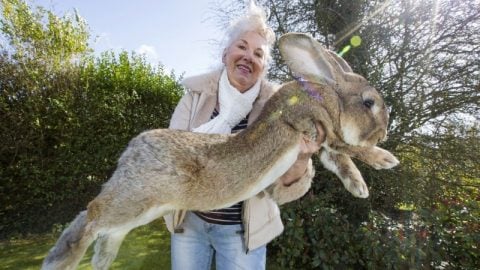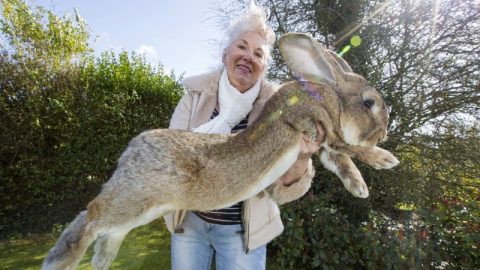 Darius also has a son named Jeff and Annette expects Jeff to surpass Darius in size. Best wishes and continued health for Darius! Check out the video below to learn more about him.