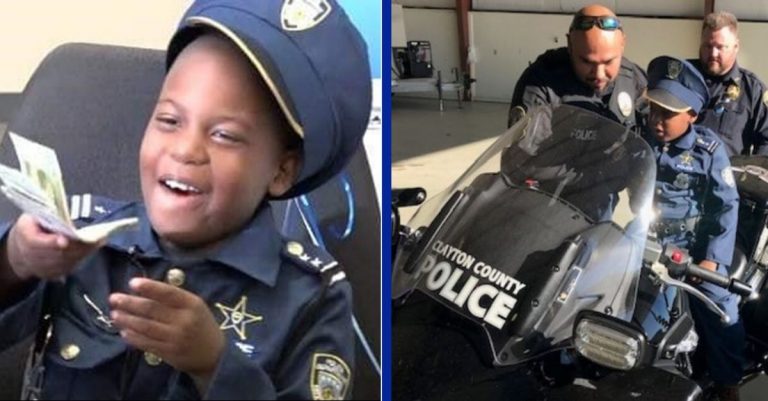 8-year-old Juvell Harris, an honorary police officer, has sadly died.

He was fighting brain cancer and was in hospice at the time he became an honorary part of the force.

Get all of the funeral information below. Rest in peace.
Juvell Harris from Clayton County Georgia became an honorary Clayton County Police Officer back in November. He had been fighting brain cancer. 11Alive visited Juvell in Southern Grace Hospice, and they would all work together with Officer Michael Lowe to make Juvell's dreams of joining the force a reality.
On the day he became an honorary part of the force, he got to sit on a motorcycle, solve a case, and meet retired police Lieutenant Tim Lively. Lively was actually fighting the same disease that Juvell was. The retired officer would take Juvell away from all of the cameras to share a special moment with him. "None of that matters. What matters is that you know it in your heart. You know that you're a warrior," Lively told Juvell. Sadly, the young warrior passed away this past weekend.
The police department remembers and shows love to Juvell Harris
The young boy was surrounded by friends and family at the hospice center. "It is with our deepest sympathy to inform everyone that little Juvell Harris, our Honorary Police Officer lost his battle with Brain cancer early Saturday morning," the police department writes in a statement.  "Juvell Harris will always be a member of the Clayton County Police Department and will be greatly missed. Prayers are extended to the Harris family during this difficult time."
RELATED: Child With Cancer Becomes Honorary First Responder
We're sure the family will never forget what Lively told the 8-year-old. "Say it with me now," Lively told the young boy and gave him a fist-bump. "I am a warrior!" Juvell says at the time. He sure was and is and little warrior.
Funeral information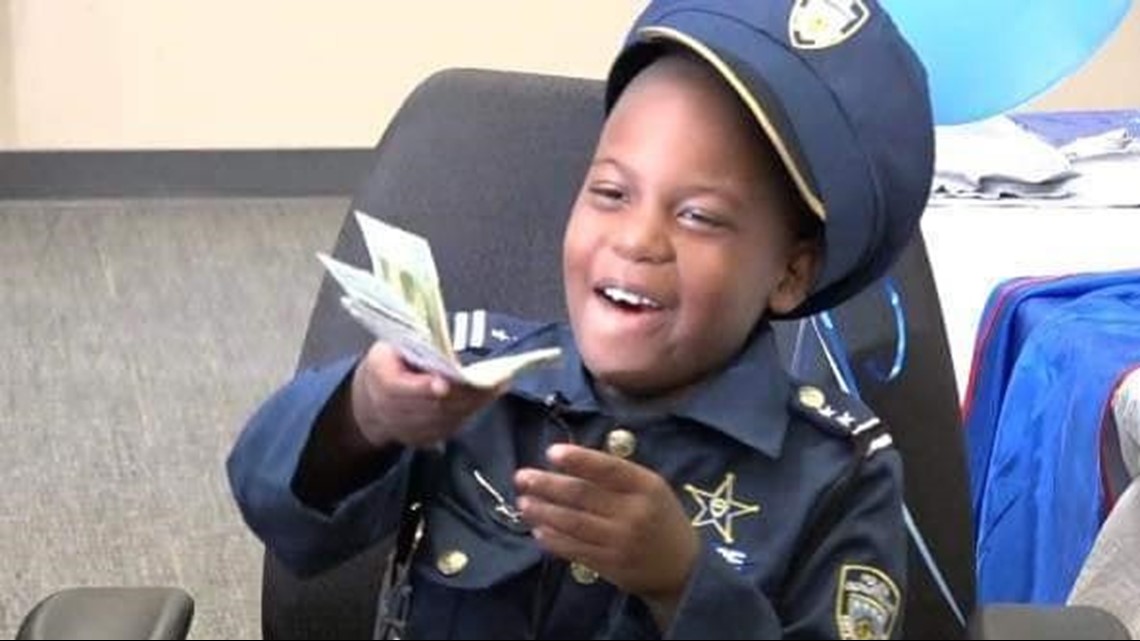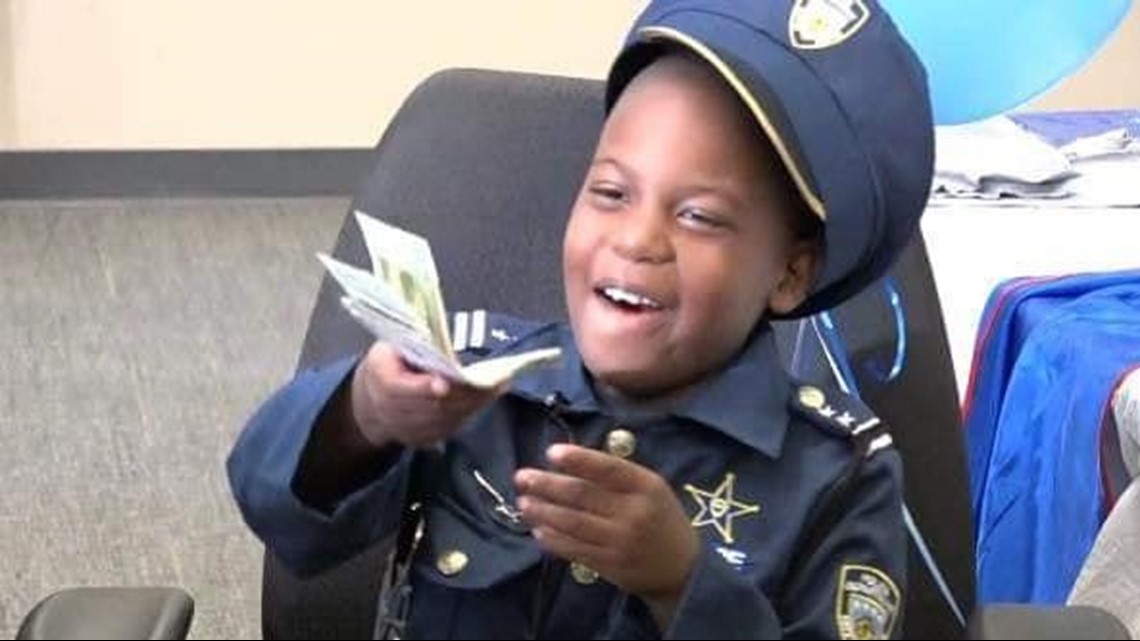 The family has announced full funeral arrangements and the Clayton County Police Department plans on attending.
The funeral service information is as follows:
Saturday, Feb. 29 at 2 p.m.
Emmanuel Baptist Church
230 Hwy 138
Riverdale, GA 30274
Rest in peace, Juvell.