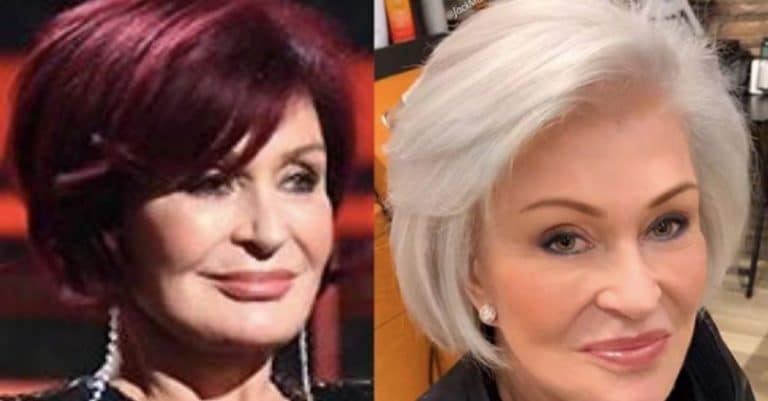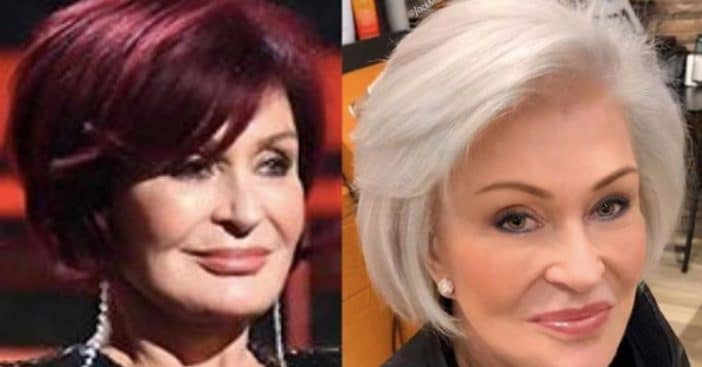 Sharon Osbourne has been coloring her hair that gorgeous shade of red for eighteen years and is now embracing her natural color. The 67-year-old wanted a change after dying her hair red for so long. She sought the help of celebrity colorist Jack Martin to help with this transition from red to white. And we have to say, Sharon pulls it off quite nicely!
"Sharon has 100% white hair and she was coloring her hair once a week dark vibrant red for the past 18 years. She explained to me that she wanted to do this transformation a long time ago but every time she attempts it ends up with a disaster," Martin writes on an Instagram post.
Sharon Osbourne now rocking the white hair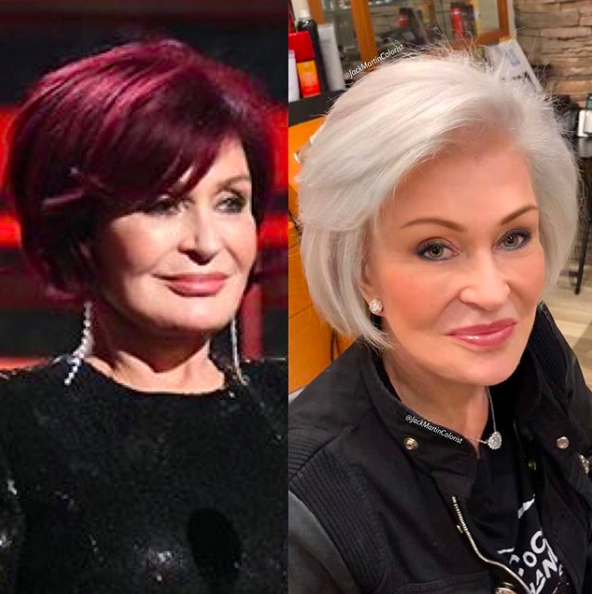 Martin continues, "Sharon was very tired of coloring her hair once a week and she was obligated to since she is on tv almost every day hosting her popular tv show @thetalkcbs." Martin was sure to tell her that he would do everything in his power to make the transition from red to white nearly flawless. Though he was nervous, he managed it effortlessly.
RELATED: 73-Year-Old Sylvester Stallone Ditches Hair Dye And Rocks The Silver Fox Look
"It took me a total of eight hours from start to finish to get her to a platinum blonde so she doesn't have to be committed to coloring her hair once a week anymore," he reveals. Martin is also the celebrity colorist behind Jane Fonda's gray pixie cut at the 2020 Oscars this year.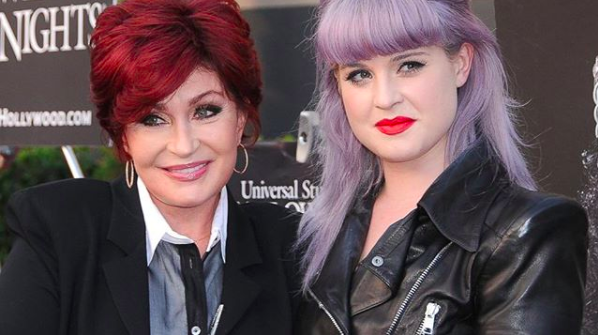 "She showed me her inspiration and immediately decided that I was the guy for the job," the colorist tells PEOPLE recently. The inspiration was exactly that of Fonda's "icy silver blonde" shade. Martin was very happy to deliver that for Sharon. We have to say she looks beautiful with this hair color!