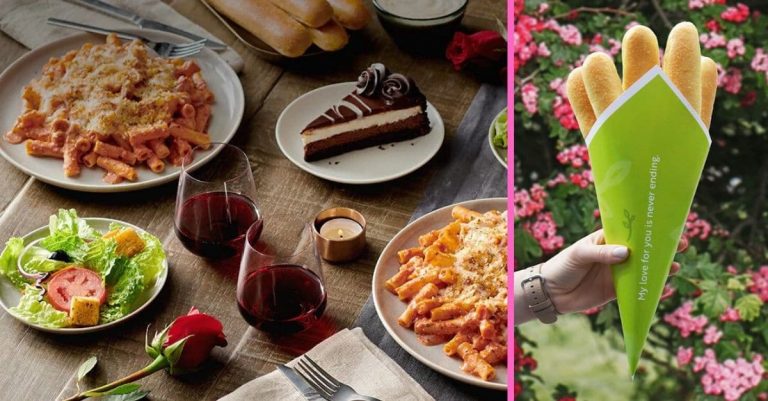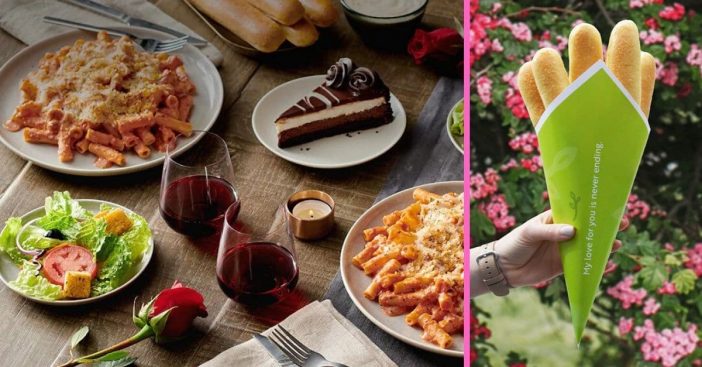 Many Olive Garden fans can't get enough of their breadsticks. For Valentine's Day, Olive Garden is releasing breadstick bouquets! For a limited time, starting on February 13, you can order Olive Garden's special promotion called the Valentine's Day ToGo dinner for two.
This special meal includes three courses. First, you can choose either soup or salad. Next, you choose you and your significant other's favorite dipping sauce. Your options are five cheese marinara or alfredo sauce. You get five cheese ziti al forno with your meal, or you can upgrade to chicken alfredo.
Olive Garden is releasing breadstick bouquets along with a three-course dinner for Valentine's Day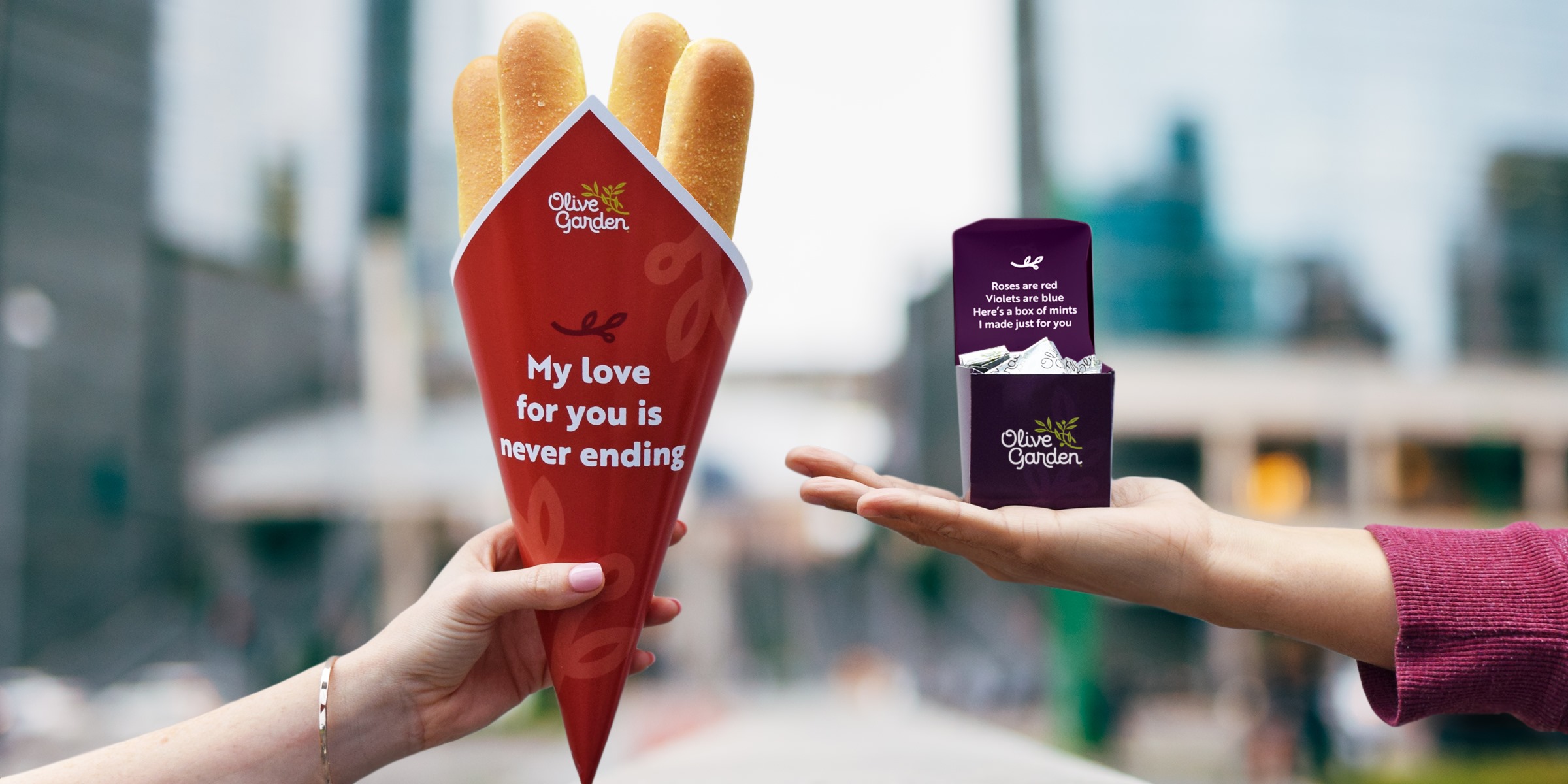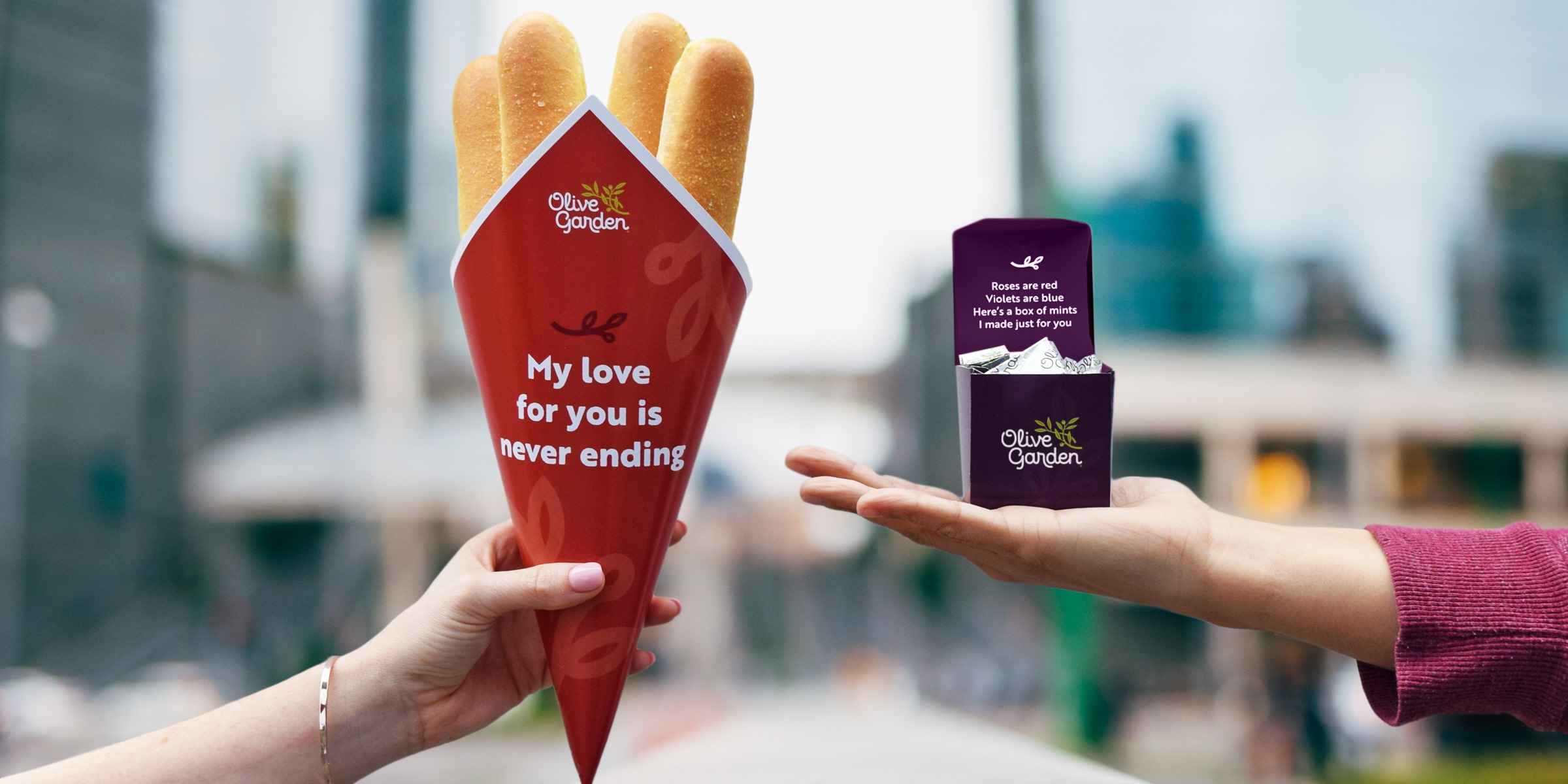 Finally, you get to choose a dessert. Pick either Olive Garden's classic tiramisu or their black tie mousse cake. The entire meal to go starts at $34.99. Whether you purchase the meal or not, you can download special Valentine's downloads to accompany your dinner.
RELATED: Couple Chooses Olive Garden Catering For Their Wedding Festivities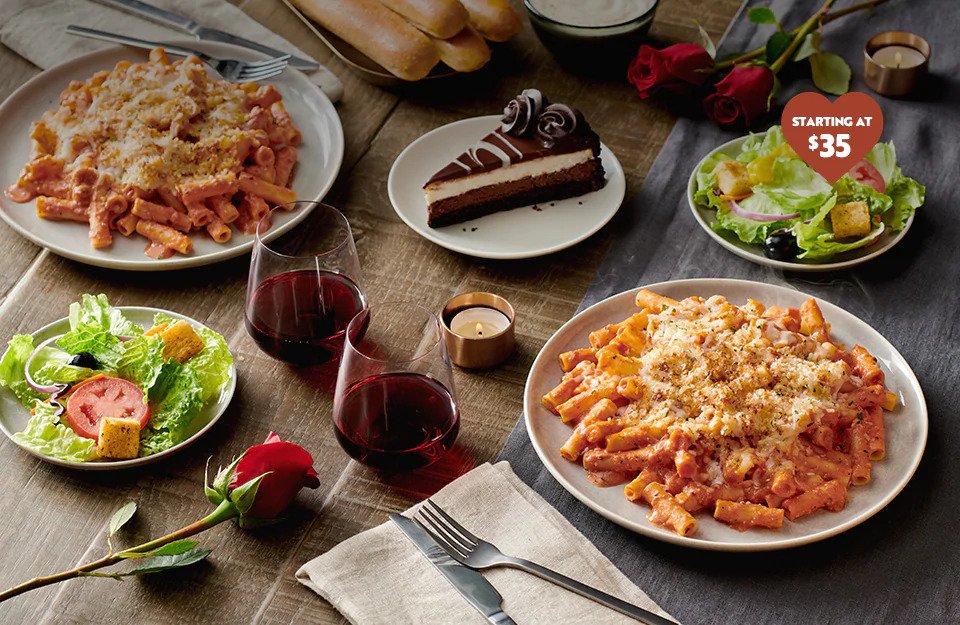 For example, you can download a bouquet wrapper to create a breadstick bouquet. In addition, you can download and make a box for those delicious chocolate mints that come with every Olive Garden meal. You can also pick up the breadstick bouquets in the restaurant.
You can order online and pick up your Valentine's dinner at your local Olive Garden restaurant. It will be available while supplies last. It sounds like the perfect Valentine's dinner honestly! Learn more and order here.