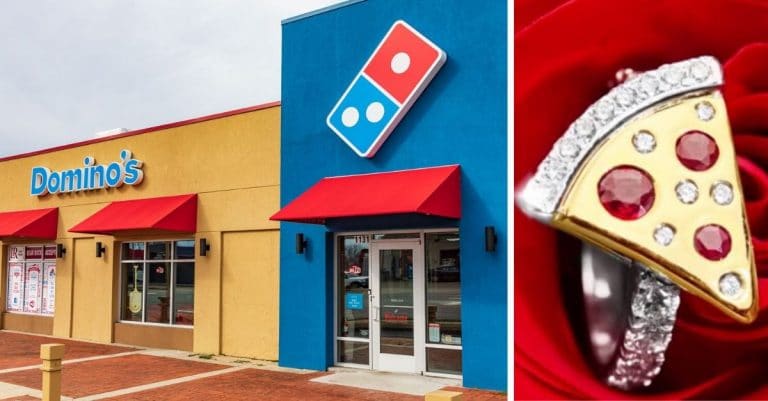 Are you ready to propose? Does your significant other love pizza? Domino's Australia is helping one lucky couple get engaged with the most unique ring ever – a pizza-shaped engagement ring. It is a real 18-karat yellow-and-white gold ring. In addition, the pepperonis are made with rubies and the cheese is diamonds!
The ring is worth over $9,000. The ring doesn't just come in a plain box either, it comes in a mini pizza box. Domino's created this very special giveaway to help its customers celebrate Valentine's Day.
Win a pizza-shaped engagement ring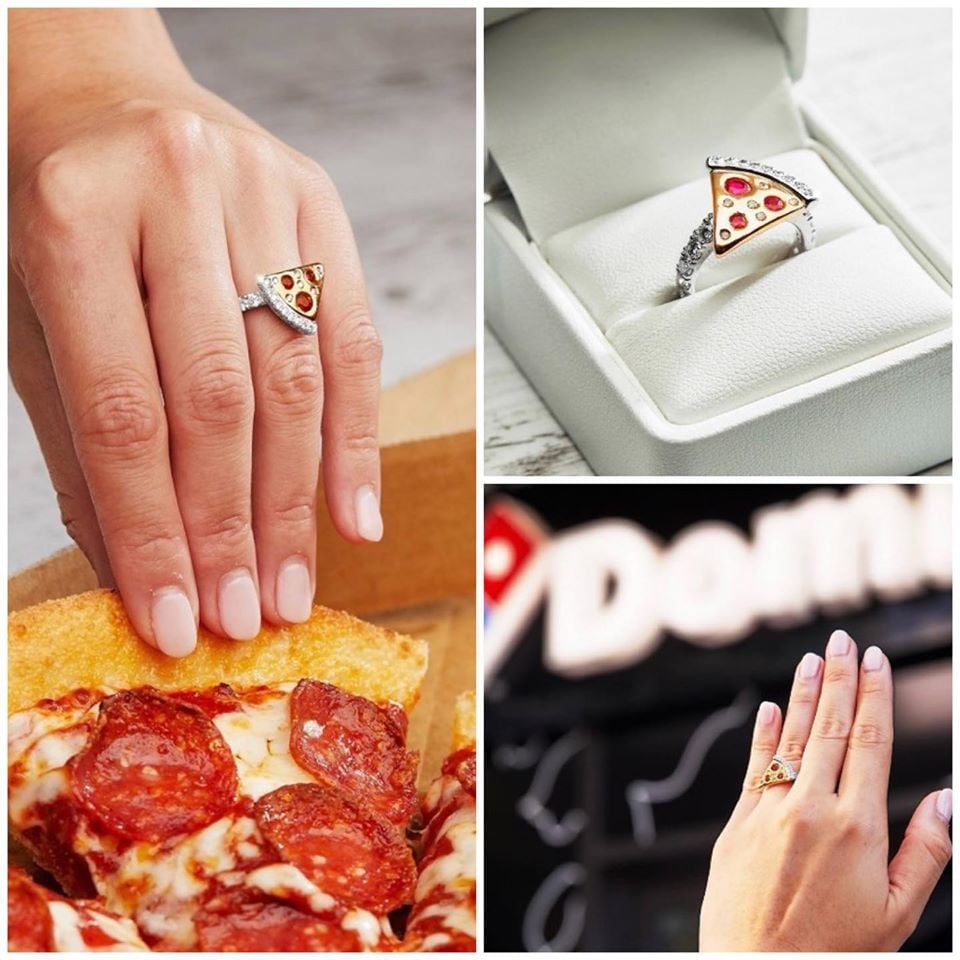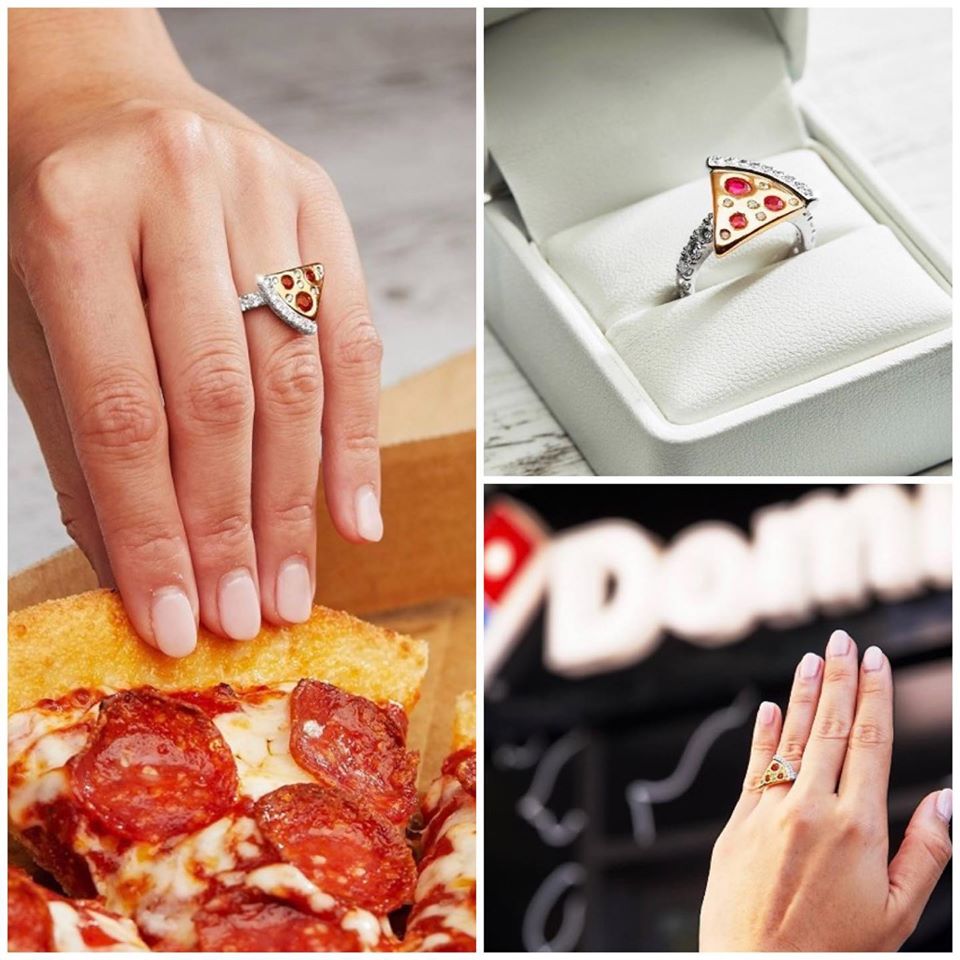 For instance, if you live in Australia and would like to win, you must submit a 30-second video saying how you would include Domino's in your proposal. Applications close on February 12. The winner will get help on planning "the cheesiest engagement ever" and Domino's will also cater the wedding. For big pizza fans, this sounds like a dream come true.
RELATED: Parents Of The First Baby Born After The Super Bowl Kickoff Will Receive Free Pizza For A Year
Domino's ANZ Chief Marketing Officer Allan Collins said, "Pizza is made to be shared with the ones we love, so this year we want to honor that with something really special and help create the greatest, if not the cheesiest, proposal ever!" Enter the contest here!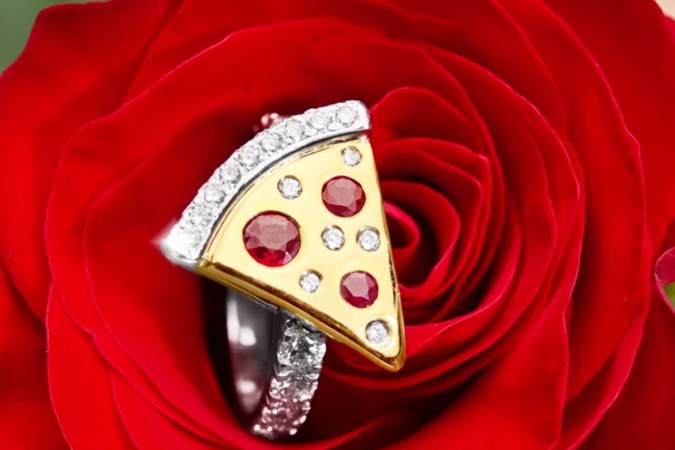 If you don't live in Australia or aren't proposing this Valentine's Day, try another food-related gift for your significant other. For instance, Olive Garden is selling Valentine's Day dinner packages, including breadstick bouquets. Red Lobster is also selling heart-shaped boxes that say "You're My Lobster" that are filled with Cheddar Bay Biscuits.