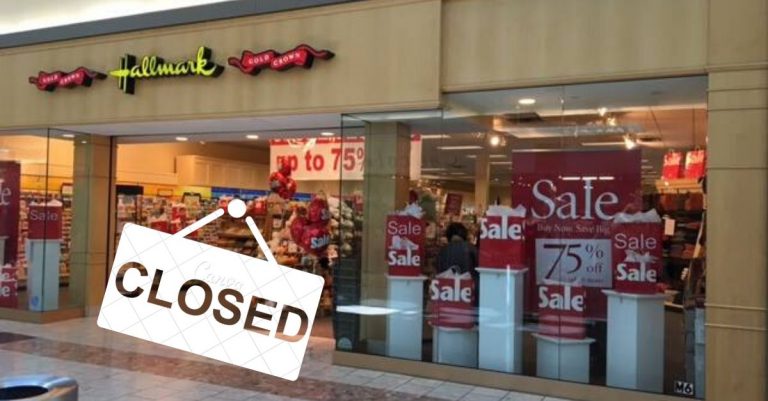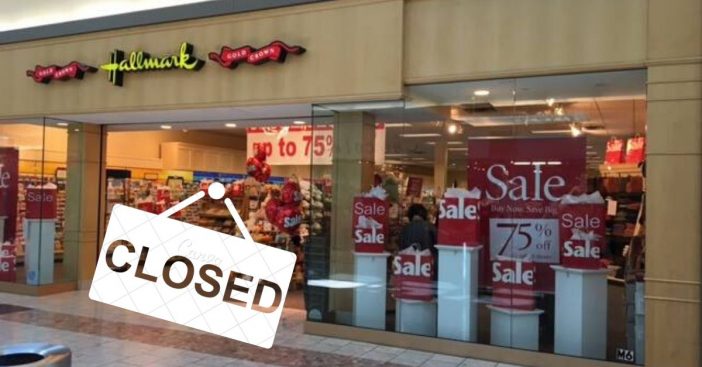 It seems the greeting card business is in trouble. Papyrus is closing 254 of its US and Canada stores after its parent company filed for bankruptcy. Many companies are filing bankruptcy saying the reason is "the general downturn in the brick-and-mortar retail industry."
Now, about 16 Hallmark stores are closing in the United States. One Hallmark store owner blames social media for the decline of the greeting card business. Younger generations don't typically purchase cards. Others flock to cheaper locations like the dollar store for cards.
Many Hallmark stores are closing due to declining sales
One Hallmark store owner, Rich Schauer, said, "It's just not a viable business any longer. People used to buy and send cards all the time. It's all online now. Everyone celebrates their birthdays on social media."
RELATED: Papyrus, American Greetings Card Store, Closes Down Stores After Lowered Demand
Around 2,000 Hallmark locations are privately owned, so the owners can decide when to close doors. A statement read, "Difficult lease negotiations, slowing sales during economic slumps, and changes in the trade area can challenge profitability and lead to a decision to sell or close any store, independent or corporately owned."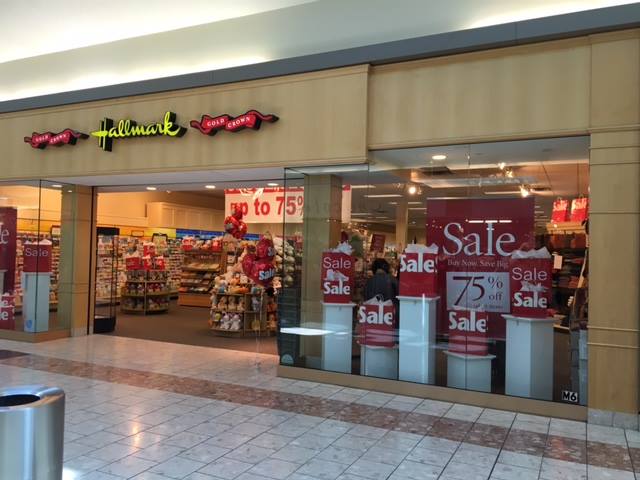 While many stores also sell gifts and other items, consumers typically think of Hallmark as a greeting card store. They even compete with online businesses such as Postable. On Postable, you can purchase a card, write a message and have the website mail it for you. This service is often cheaper than expensive cards at Hallmark and other locations.
Here is a list of the current Hallmark stores closing in the United States:
2940 E. 2nd Ave., Denver, CO
2730 S. Colorado Blvd., Denver, CO
265 E Eau Gallie Blvd., Indian Harbour Beach, FL
7443 Madison St, Forest Park, IL
2451 Sycamore Rd, DeKalb, IL
6105 Merle Hay Road, Johnston, IA
641 Belmont St Shaws Plaza, Brockton, MA
Skaket Corners, 9 West Rd Ste. 10, Orleans, MA
Holiday Center, 207 W Superior St #214, Duluth, MN
271 Greece Ridge Center Dr, Rochester, NY
Dayton Mall, 2700 Miamisburg Centerville Rd., Dayton, OH
Tulsa Promenade, 4107 S Yale Ave Suite 205, Tulsa, OK
6101 Calhoun Memorial Hwy, Easley, SC
Myrtle Beach Mall, 10177 N Kings Hwy Unit 5, Myrtle Beach, SC
3112 TX-35 Loop, Alvin, TX
95 N. Moorland Rd, Square Suite B20, Brookfield, WI