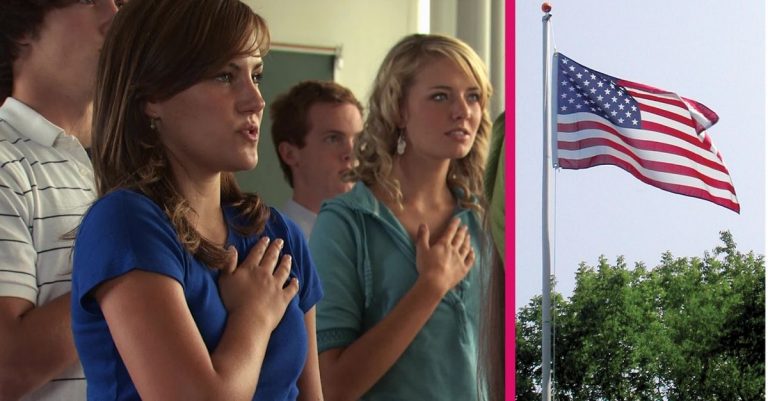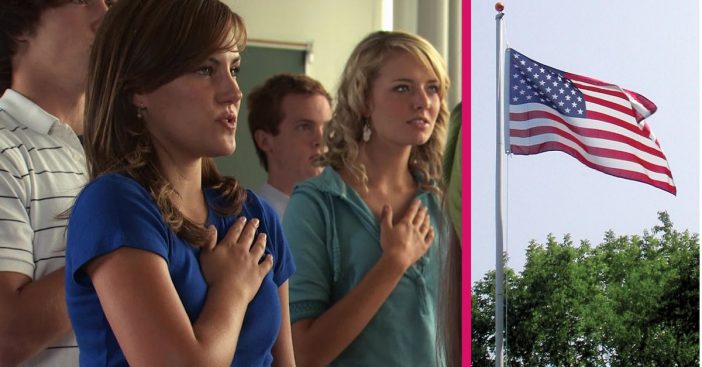 Americans learn the Pledge of Allegiance at an early age. They repeat the solemn vow in classrooms around the country, usually while looking at the "Star-Spangled Banner" itself. Interestingly, though, the words we know today are different from the original pledge when it was first born.
Civil War veteran Colonel George Balch laid the foundation for the pledge we know today. He composed it in 1885 to express unity after the country fell upon such a divisive time. His read, "We give our heads and our hearts to God and our country; one country, one language, one flag." This certainly shows a striking relationship to our current "One nation, under God, indivisible" sentiments. But how did we get from Balch's 18-word vow to our 31-word pledge?
Balch's pledge immediately became popular but was just as quickly revised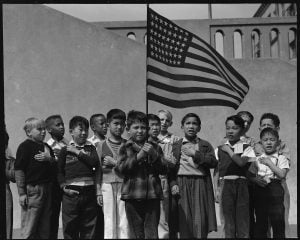 Just as a lot of important establishments recite the pledge today, so too did they over a century ago. Many schools took up Balch's pledge. His short, simple refrain gained traction, but the wheels of time moved Americans forward on a different track. The 400th anniversary of Christopher Columbus's arrival in the New World brought with it the need for carefully-honed patriotic verses. Tasked with composing a fresh, new Pledge of Allegiance was Christian socialist and former Baptist minister Francis Bellamy.
RELATED: Basic American Flag Etiquette To Know For The 4th Of July
Bellamy established himself as a writer while working for the magazine Youth's Companion. During this time, he was approached with the task of writing a new pledge for the upcoming anniversary festivities. Mindful of history, Bellamy knew of the close connection between the American and French revolutions. France had been a firm ally with the rebellious colonies, to the point of depleting a lot of their own funds to support the budding nation. France's own revolution took inspiration from America's. So, Bellamy's rendition wanted to incorporate the French motto, "Liberty, Equality, Fraternity." His pledge thus read, "I pledge allegiance to my flag and the republic for which it stands, one nation, indivisible, with liberty and justice for all."
Our Pledge of Allegiance is a product of the times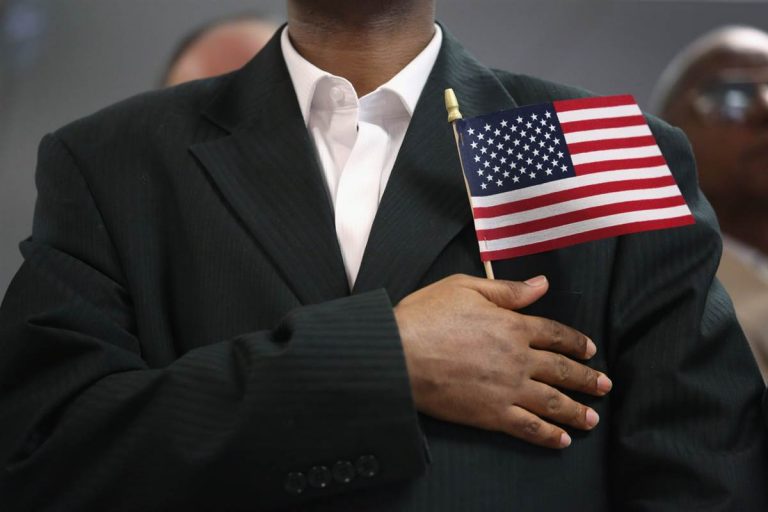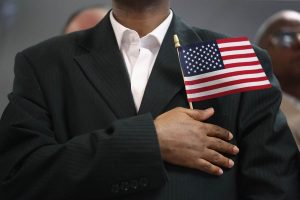 As we see here, Bellamy's version really became the most familiar of those earlier renditions. But it's still not quite the pledge we know today. To get there, first, we need to witness the National Flag Conference calling for an adjustment in 1923 and 1924. This altered Bellamy's pledge to "I pledge allegiance to the flag of the United States of America." This really specifies a call for loyalty to the U.S., instead of leaving anything uncertain. Before and after this change, the Pledge of Allegiance gained a solid footing in public schools.
Congress, then, gets us closer to the whole recitation procedure we see today. In 1942, it officially adopted the pledge and specified that it should be said with the right hand over the heart. This gesture is a change from the "Bellamy salute," which too-closely resembled the Nazi salute used by America's enemy at the time, Germany. Once more, the pledge changed in response to events over in Europe. President Dwight D. Eisenhower, after some lobbying by religious groups, urged Congress to add "under God." Bellamy had not wanted God to be mentioned in the pledge, but even with some iterations exist among groups around the country, this final version became the one we're most familiar with today.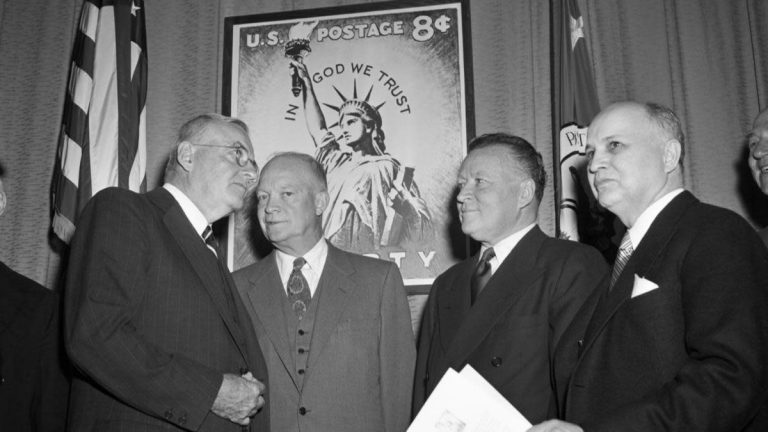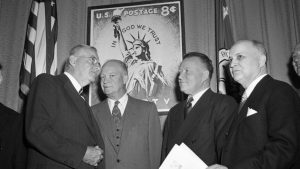 RELATED: Police Officer Who Has Been Paralyzed For 14 Years Able To Stand For The National Anthem