McDonald's is celebrating the 40th anniversary of the Happy Meal. 

To celebrate, they are bringing back some retro toys in new "Surprise Happy Meals."

For instance, you can purchase these Happy Meals with retro toys from November 7 to November 11, 2019.
Did you know that this year is the 40th anniversary of the McDonald's Happy Meal? The Happy Meal is one of McDonald's famous menu items and kids all around the world love it. Generally, a Happy Meal contains a hamburger or chicken nuggets, french fries or apples, and a drink. They also include a toy.
To celebrate the Happy Meal's 40th anniversary, the fast-food giant is bringing back some retro toys! Over the years, certain toys have been very popular in Happy Meals. Some of the retro toys will include the Ty Beanie Babies and Tamagotchi. Both were very well-loved in the '90s.
You can get these retro Happy Meals toys this November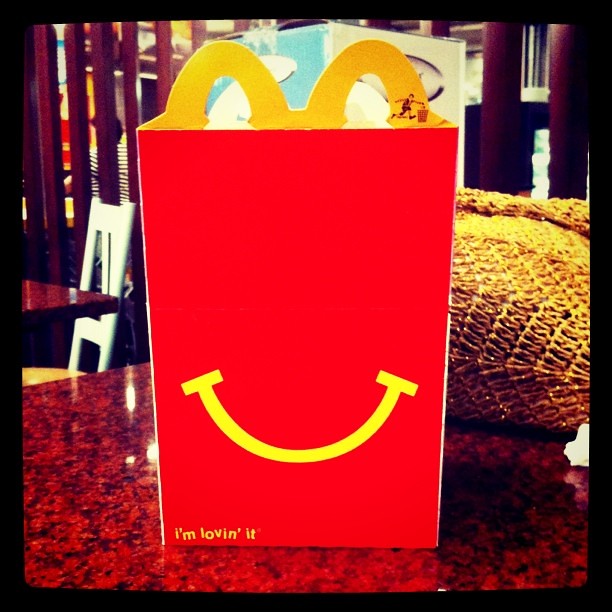 If you're interested, you can get a "Surprise Happy Meal" from November 7 to 11, while supplies last. To continue the celebration, let's take a look back at the history of the Happy Meal at McDonald's. Do you remember when they first appeared on the menu?
RELATED: How The McDonald's Menu Has Changed Over The Years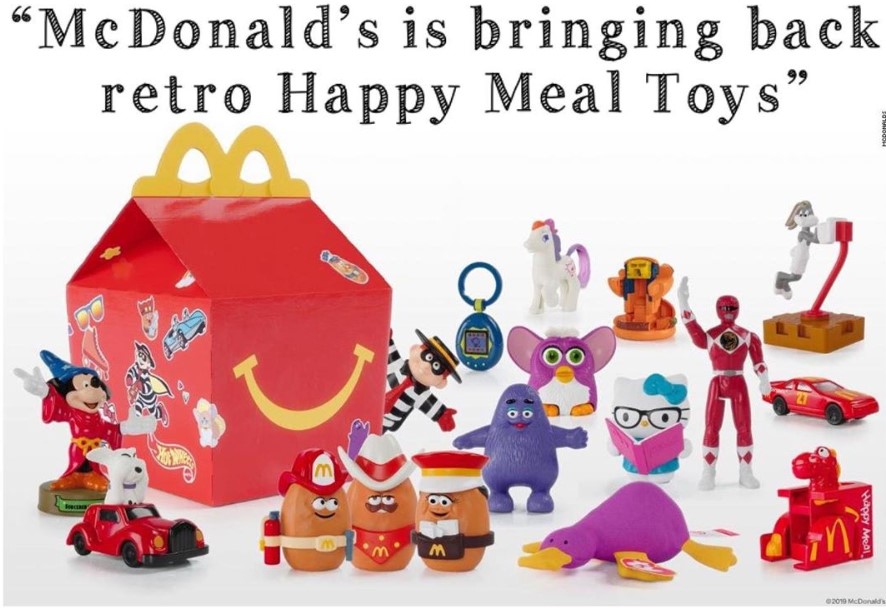 In 1979, it was originally known as The Circus Wagon Happy Meal. It included a hamburger or cheeseburger, fries, and cookies. Some of the early toys were a stencil called a McDoodler, a McWrist wallet, and a spinning top.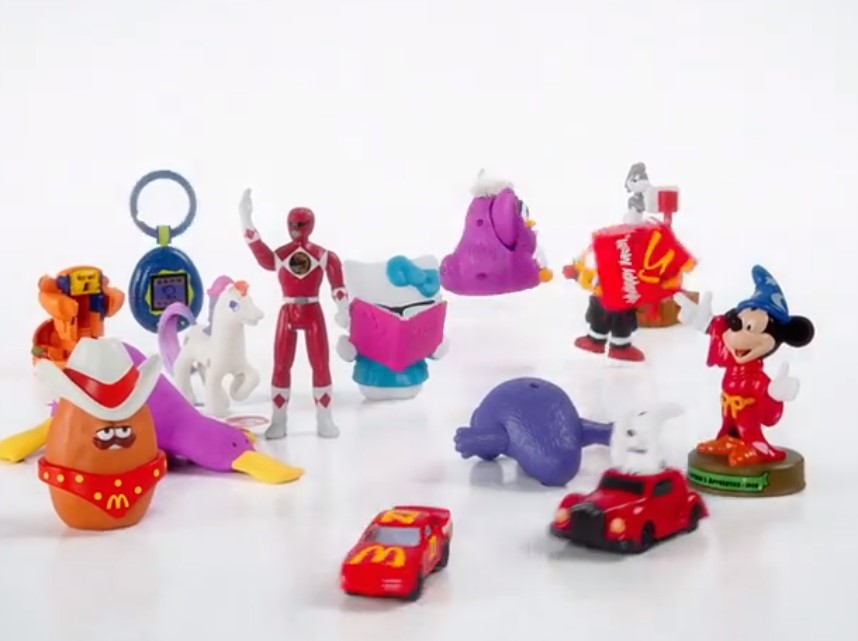 In 1982, the Happy Meal spread to other countries. Then in 1984, the Chicken McNuggets were added as an entree option. In addition, McDonald's also brought out some toys inspired by the McNuggets. Do you remember in 1991 through 2001, McDonald's offered Happy Meals on some United Airlines flights?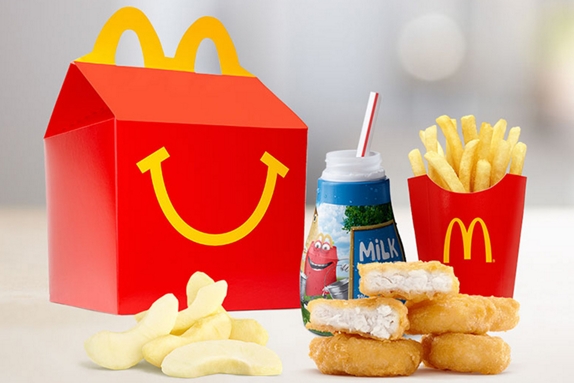 In 2012, the fast food company began changing things up to keep up with health concerns. They started adding healthier options to the Happy Meal including fruit, milk, and juice. Starting in 2020, for instance, they will add a new reduced-sugar and low-fat chocolate milk option to the Happy Meals. Do you like that McDonald's is offering healthier options now?
In conclusion, watch this adorable video of two dogs getting their very first Happy Meal: