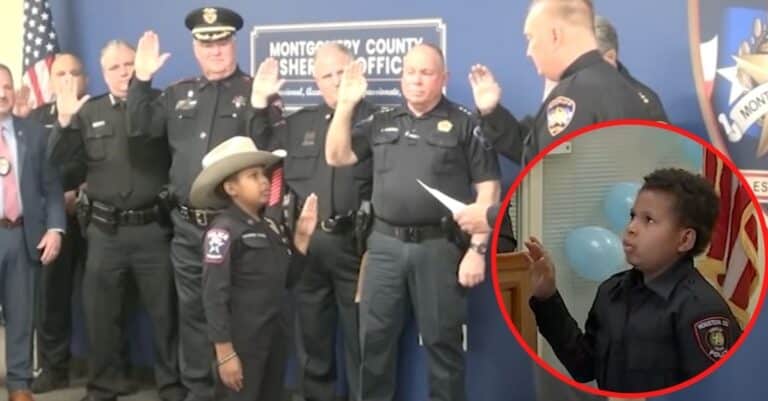 A 10-year-old boy who has brain cancer was recently sworn into 100 different law enforcement agencies, making just one of his wishes come true. Devarjaye "D.J." Daniel has terminal brain cancer at just the age of 10 and one of his wishes was to be sworn into 100 law enforcement agencies in an effort to bring awareness to childhood cancer.
"I knew he was going to get to the 100 pretty quick. I know how the community is and law enforcement, like the military for myself. I do appreciate everyone coming out to support him. This is exactly why he has the push to fight harder," says D.J.'s father, Theodis Daniel.
10-year-old D.J. meets his goal of getting sworn into 100 law enforcement agencies
Theodis, who is a single father of three, added that his son "knows the severity of his cancer, but he is not letting it set him back or anything."
"No matter how hard it is. No matter how tough it is, you can push through it and get through it," Theodis says. "I was telling some of the officers, I said, you know a lot of things happened with law enforcement officers last week and morale was kind of low. Now here comes walking a 10-year-old and everyone's spirits pick up."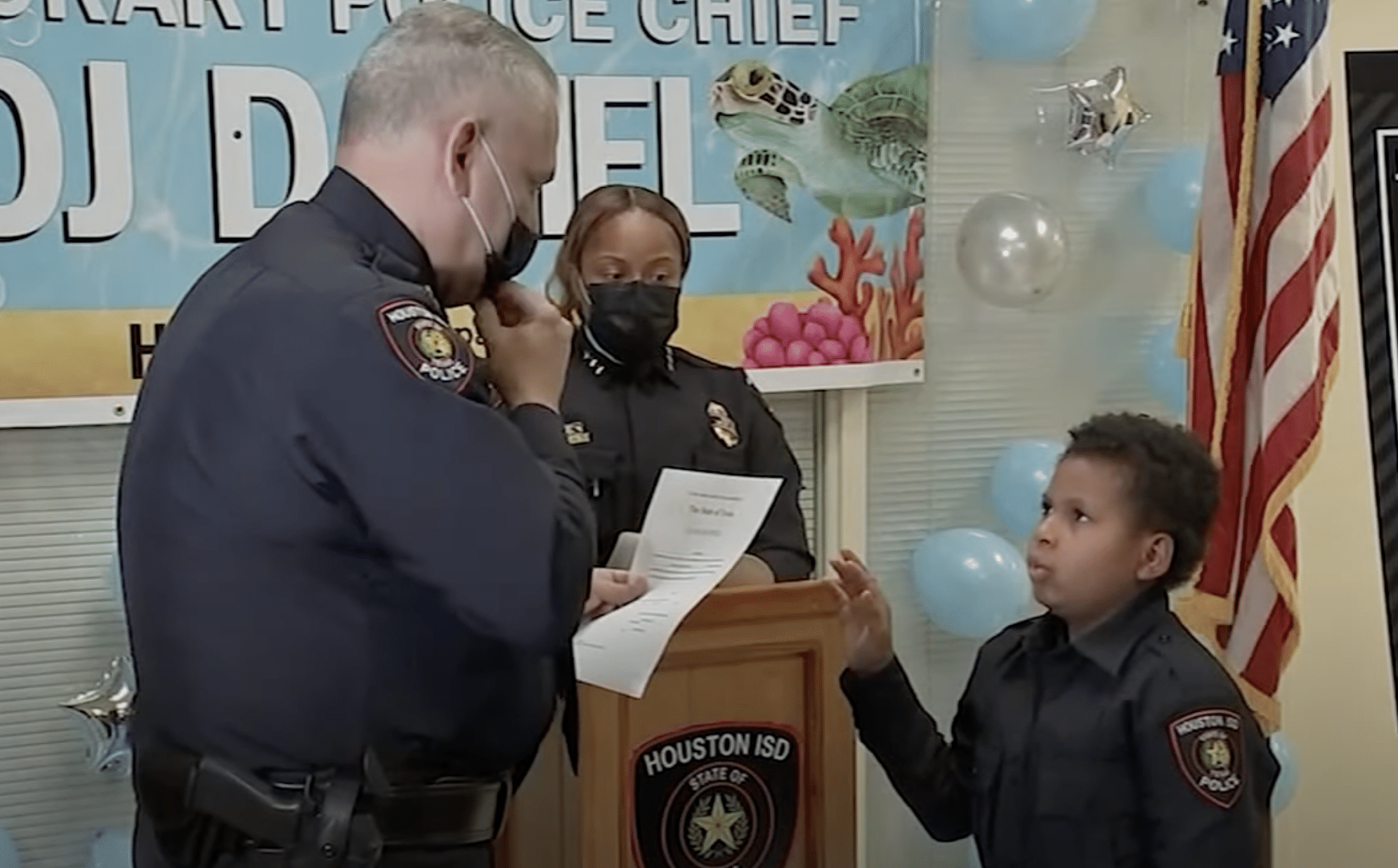 Montgomery County Judge Mark Keough of Texas formally recognized the 10-year-old boy at a forming swearing-in of 25 agencies. As of the time of writing, D.J. has finally met his goal of 100—and he's even been made police chief in some of them. "He's so full of life and enthusiasm and his spirit is so calming to everyone he meets. Not a dry eye in the room this morning," said Keough.
What a heart-warming story. Thoughts and prayers for little D.J. and his whole family.