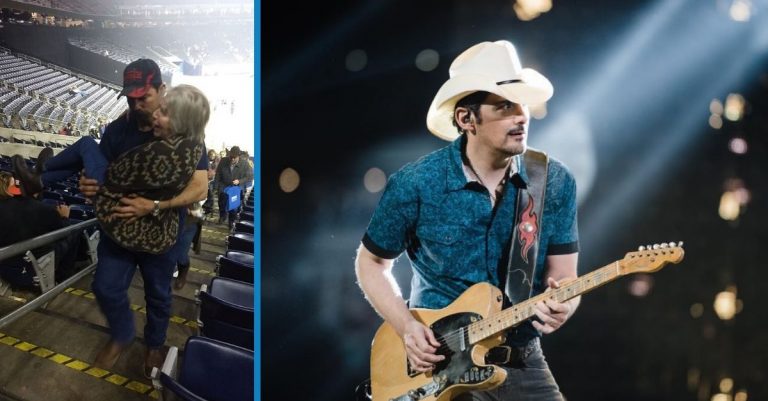 Brad Paisley wasn't the only star of the show at his RodeoHouston concert. Everyone got to enjoy a great show, but one elderly woman endured struggles along the way. Fortunately for her, another audience member saw her struggles and leaped into action.
The grandmother, who remained unnamed, had a hard time on the rodeo stairs. Though she was joined by her daughter and two granddaughters, there was only so much they could do, no matter how much they wanted to help. But a volunteer firefighter sat nearby with the means and motivation to help her. And so he did.
A simple act helped everyone enjoy the Brad Paisley performance
https://www.facebook.com/photo.php?fbid=10157100490608142&set=a.10151106900748142&type=3&theater
According to one of the elderly woman's granddaughters, she was facing an uphill battle that night. She told ABC News her grandmother had recently suffered a stroke while also battling cancer. As the small group of women navigated the stairs, the grandmother's pain became easily visible.
RELATED: Wistful Facebook Comment Sends Volunteers Flocking To Help MS Patient Fulfill Her Dreams
Nearby sat Thomas Harwell and his wife Shayla. It was Shayla who first noticed how distraught the old woman was. "I pointed them out to Thomas Harwell and said they may need help," she explained in a Facebook post showcasing Harwell's act of kindness. "Not only did he help get her to her seat, but she did not have the strength to come back up the stairs. So, he carried her!"
This volunteer firefighter was in the right place at the right time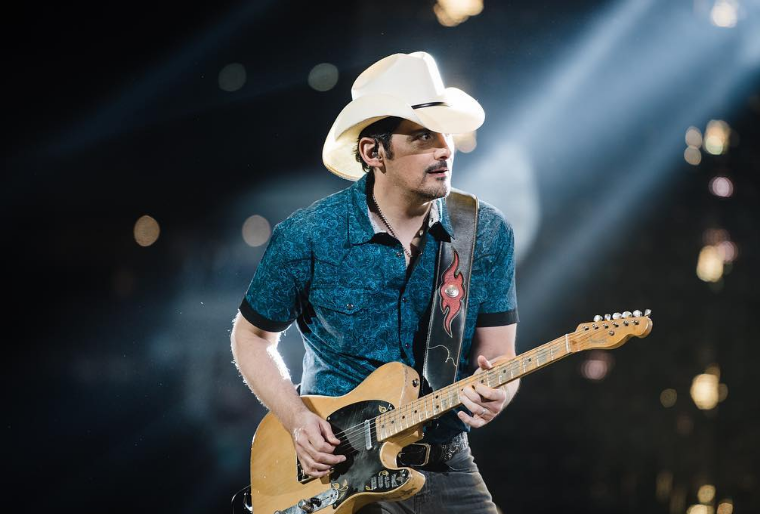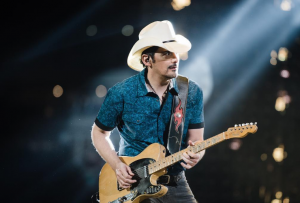 All these guests flocked to the Houston Livestock Show and Rodeo to see Brad Paisley. Though the elderly woman had a lot to combat – her recent stroke, cancer, and the many stairs – Harwell had the means to help. His training as a volunteer firefighter gave him the strength and knowledge to properly help the grandmother navigate the stairs.
Shayla expressed profound pride for her husband and his actions. That simple deed, difficult for the older woman yet totally doable for him, made all the difference in the world. Harwell not only eased a woman's pain but also likely avoided yet another disaster for her. One stumble could have resulted in devastating injuries. And, at the end of the day, he shows the importance of doing what we can for those around us who can't.