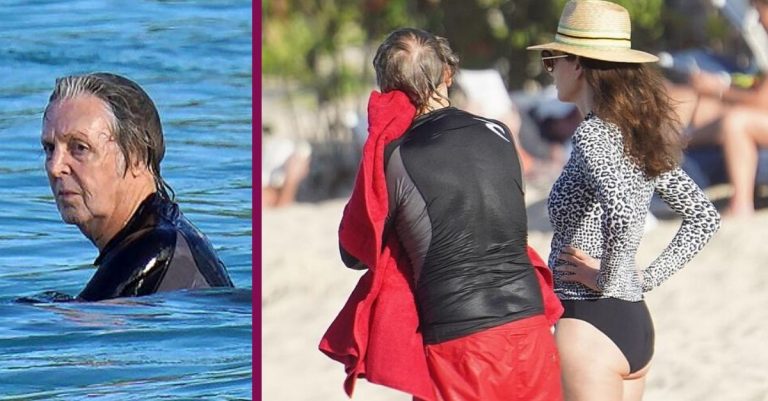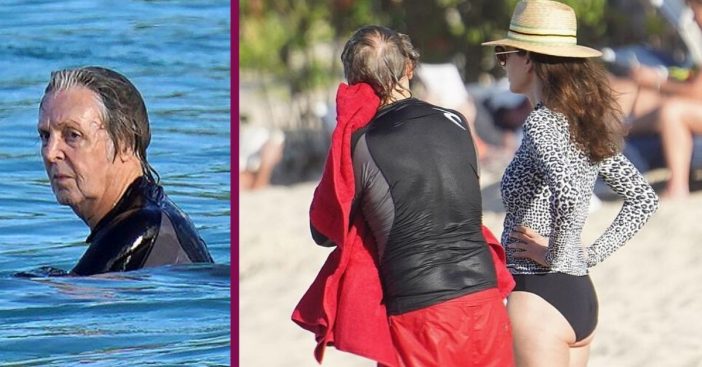 Paul McCartney and his wife Nancy Shevell were photographed on the shores of Saint Barthélemy. They were soaking up the sun and getting ready for a dip! The two were both in their swimsuits, as McCartney donned red trunks and a long-sleeve blacktop. His 60-year-old wife looked youthful as ever in a wide-brimmed straw hat, a black swimsuit, along with a patterned long-sleeve top.
It looks like McCartney was most excited about the day's activities as he is seen diving into the ocean and enjoying life. The two would chat while making their way along the beach together before heading back to their hotel.
Paul McCartney and Nancy Shevell enjoy their island getaway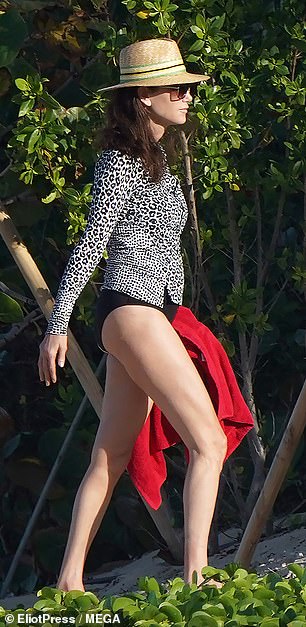 This little vacation between the two comes shortly after McCartney serenaded his wife during a performance while at a party in New Jersey. He sings the Beatles hit "I Saw Her Standing There," while at Hudson House in New Jersey for the New England Motor Freight company.
RELATED: John Lennon Once Admitted There Was Only One Paul McCartney Song He Liked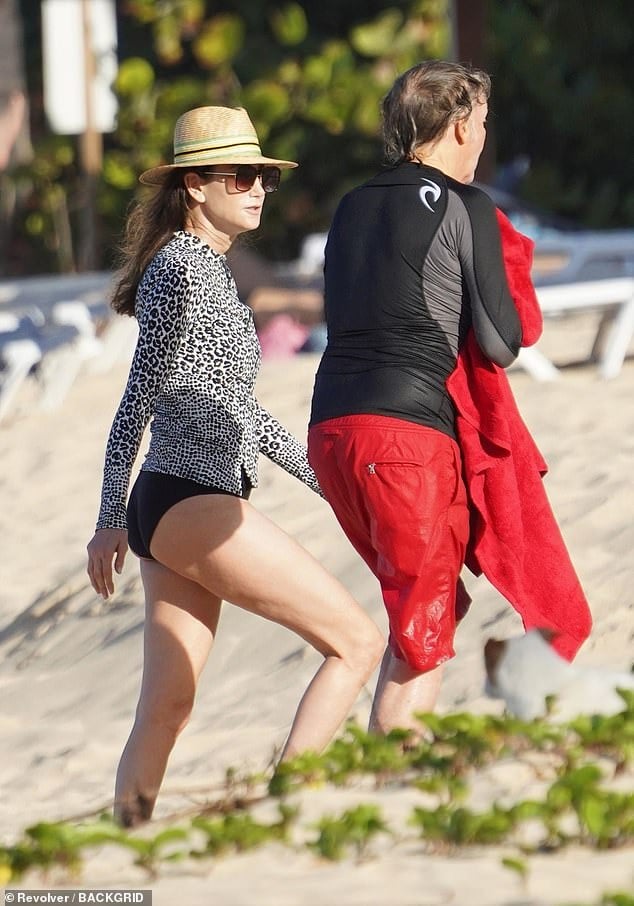 Another video from the aforementioned party includes McCartney and his wife dancing to the song "Crazy in Love" by Beyonce. What a perfect song for them to dance to!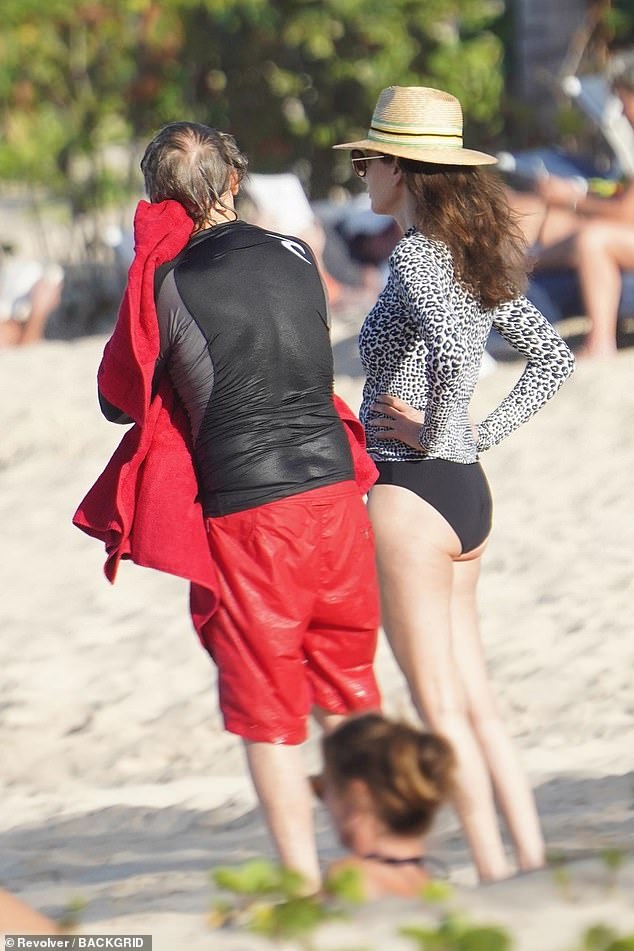 Shevell recently celebrated her 60th birthday and she looks amazing as ever! The couple would marry on October 9th, 2011 and exchange vows at London's Old Marylebone Town Hall register office.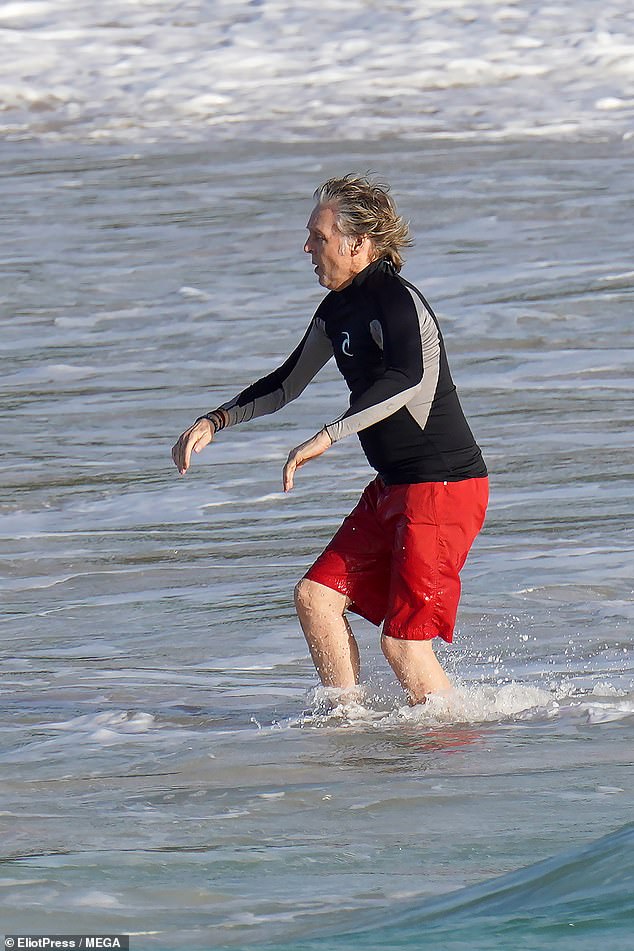 Shevell is McCartney's third wife after his first wife, Linda, died in 1998. He divorced his second wife, Heather Mills, in 2008. The two apparently love to spend time on an island getaway after the holiday season.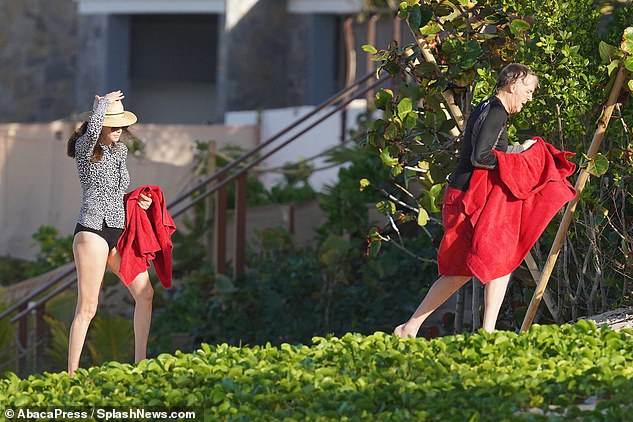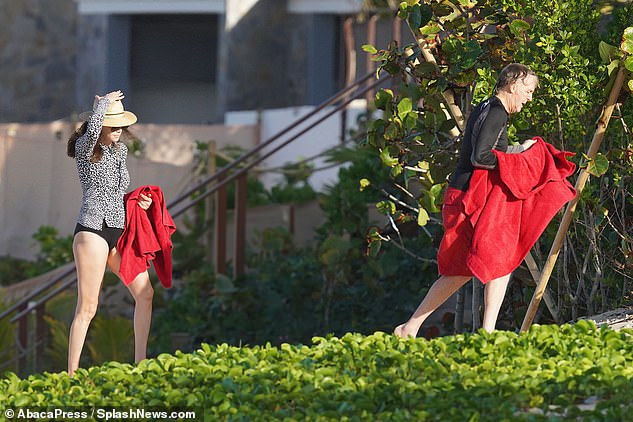 We do hope the couple enjoyed their time away and got a nice swim in! Check out the video below of McCartney serenading his wife at the party mentioned previously. Too cute!