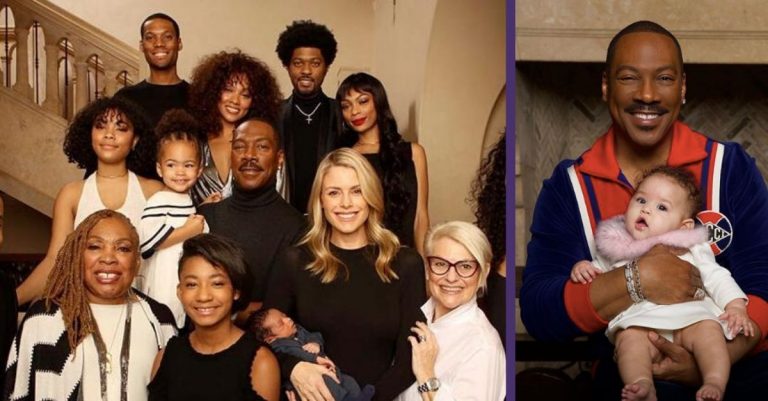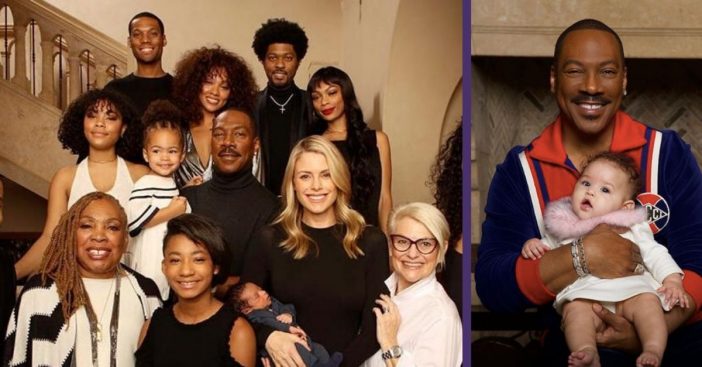 Over the holidays, a photo surfaced of Eddie Murphy holding his granddaughter, Evie. It appears that all the family members present got to spend some time with the adorable baby girl. The photo was posted by Carly Olivia on Instagram. In the photo, Murphy is sporting a blue and red long-sleeved top while Evie dons a white dress with pink fur.
Evie was born on July 2, 2019, to Carly Olivia and Miles Mitchell, Murphy's son. Bria Murphy was one of the first family members to introduce the world to the newest and youngest family member. "Congratulations to my brother Myles and @carly.olivia on the birth of their beautiful baby girl, my niece, Evie Isla Murphy. I'm so in love with this little angel already!" she announced back in July.
Eddie Murphy and his granddaughter Evie are adorable!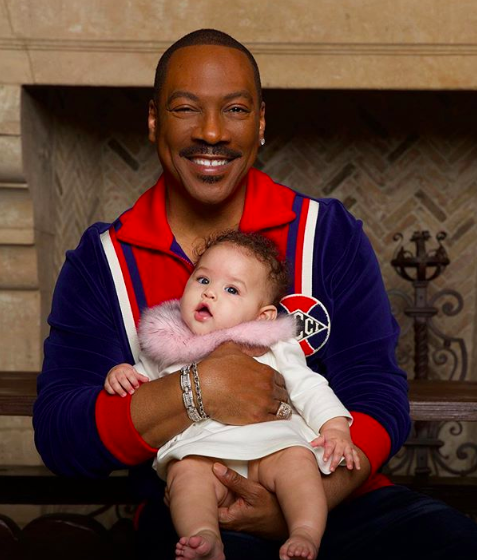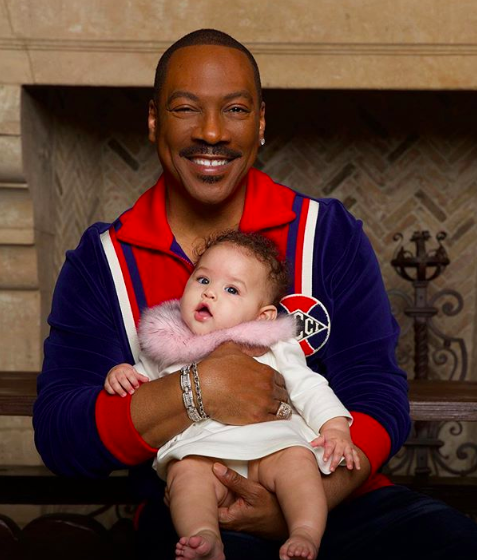 Evie has grown so much already! Carly didn't actually announce the news of her pregnancy until she was close to her due date. She announced it by posting a photo online from her baby shower. Murphy was super excited to meet his new granddaughter even though, according to Extra in 2016, he's not too great at changing diapers!
RELATED: Goldie Hawn's Granddaughter, Rio, Looks Just Like Her
"You know, I'm not good. I don't change diapers. I would be horrible at it, and that's not fair to the child," he says to Extra. Miles is the son of Murphy with his ex-wife, Nicole. He has ten other children and people are often surprised to learn of Murphy's big family. At this point in life, he often finds humor in other people's reactions.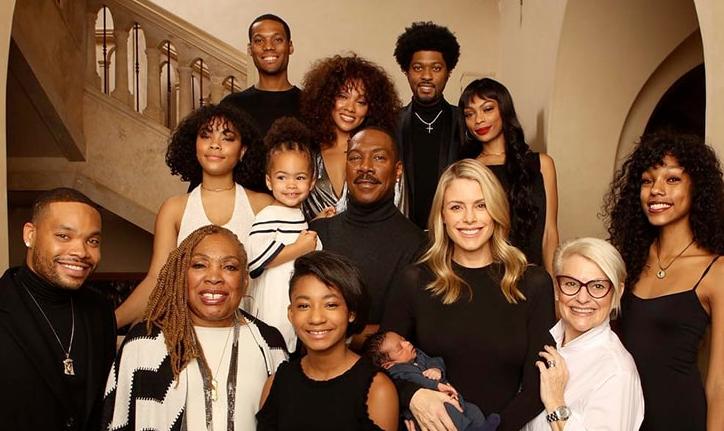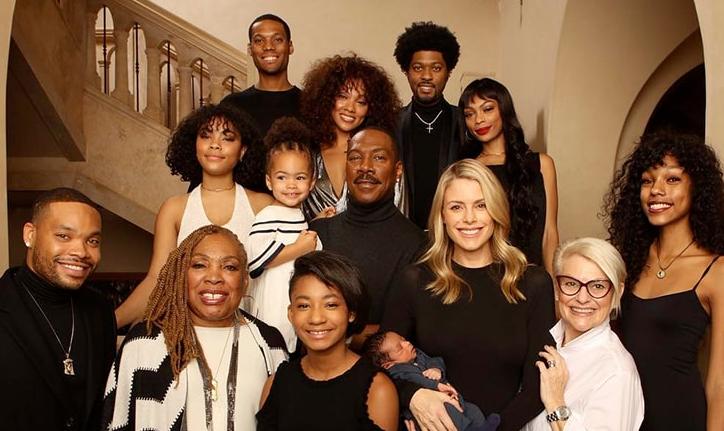 Despite being in complicated relationships and having kids with different women, he does believe that fatherhood is extremely important. He does the best he can to be the best father he can be to his children.