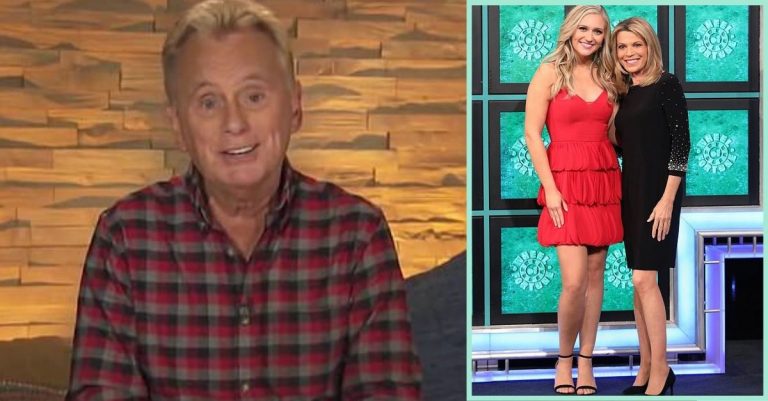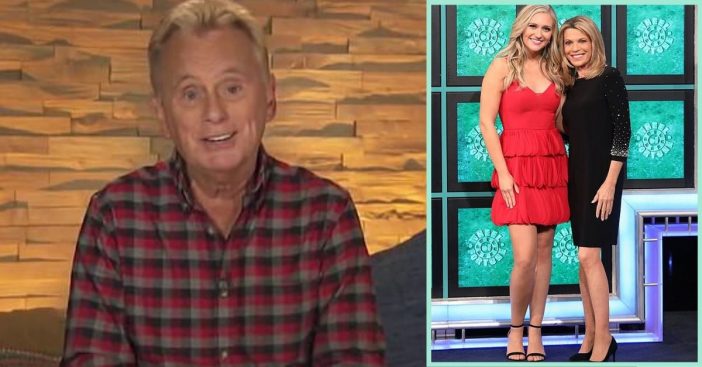 As we all know, Pat Sajak has been absent from Wheel of Fortune as he is recovering from emergency surgery. Vanna White has been taking over as host and now, Sajak's daughter Maggie Sajak has stepped in to be the letter toucher! Sajak made sure to keep fans updated on the news change. "This is a little complicated so pay attention," Sajak begins.
"I was back from my surgery last week and had a wonderful time on the show and I'm not gonna be here this week," he explains. He further explains that his absence is not due to any relapse in recovery, but rather "the technicalities of the taping order and all that." He continues on by saying fans will get to see Vanna "do her Pat impression, and we have a special letter toucher so pay attention."
Maggie Sajak becomes temporary letter toucher as Vanna White hosts the show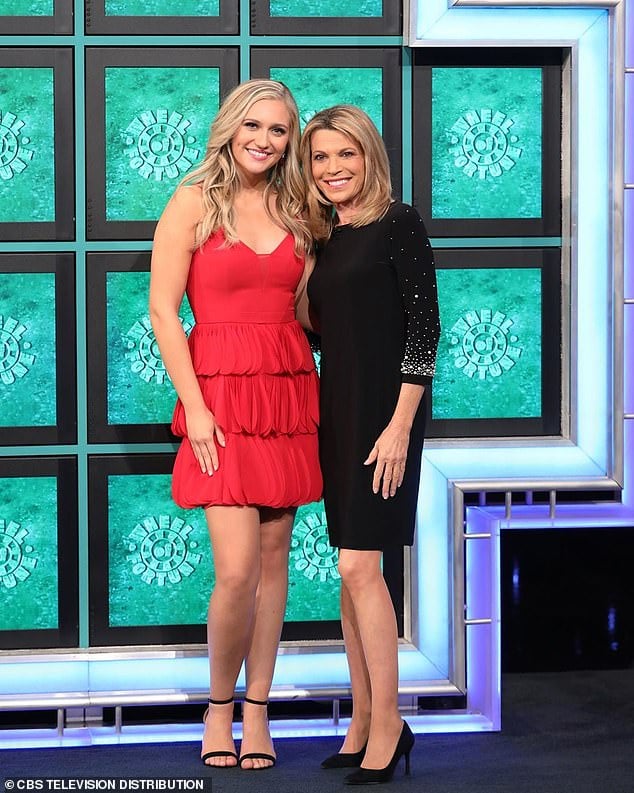 She talks about her father and his recovery as well. Maggie says that he's "doing well." She continues, "From the perspective of his daughter, it was a scary experience, I'm not gonna lie, but he's doing great and he's so excited to be back next week."
RELATED: When Pat Sajak Will Be Returning To Host 'Wheel Of Fortune'
At the end of the show, Vanna white shows a clip of Maggie's first appearance on the show back in 1996 when she has just turned one year old! Life has truly come full circle for Maggie as she takes the Wheel of Fortune stage once again.
Her first debut on the show was actually a long time ago
As for the rest of the show schedule, it's a bit confusing, so Sajak is trying the best he can to clear up any confusion for fans. "It's a bit confusing, but here's the deal: Vanna will be hosting this coming week and the next. Then two weeks of shows I taped before my surgery," he explains. "Then Vanna again the week of Jan. 6 with a special guest at the puzzle board. Then the planets will realign, and it's back to normal."
Sajak has been keeping his fans up to date via social media. He reassures fans that he is recovering well and the "worst has passed." Check out the video that announces Maggie as the new, temporary letter toucher and some words from Pat Sajak!