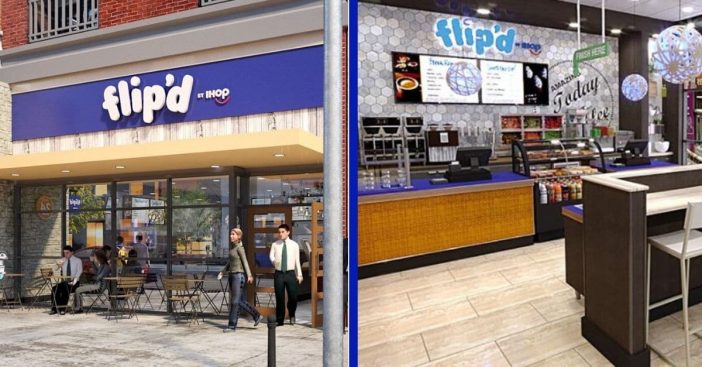 IHOP is opening a brand new fast-casual restaurant by the name of Flip'd.

Their specialty is fresh to-go foods and breakfast.

These locations will be mostly in dense, urban cities like Atlanta or New York.
As if IHOP didn't make headlines enough in the past few years, now they're unleashing a new restaurant called Flip'd. The concept is a fast-casual restaurant and the menu will include several-IHOP inspired items. This includes pancake bowls, egg sandwiches, breakfast burritos, crispy chicken sandwiches, to-go salads, and more.
The great thing about Flip'd is that you can eat your meals on the go. You can't do that at IHOP! There is also limited seating at Flip'd locations. The fast-casual concept is a whole new thing for IHOP, as it's their attempt to break into a whole new category, which is fast-casual breakfast. This is IHOP's way of reaching potential customers in dense urban areas.
More about Flip'd
From reports, it sounds like breakfast is becoming an increasingly popular time of the day. Wendy's actually announced recently that they will start serving breakfast nationally next year. Moreover, Dunkin' has already invested in some new breakfast items that are already on its menu, including the Beyond Meat breakfast sandwich. Places like McDonald's and Panera are already in the breakfast-food game. So, with all this in mind, it makes sense that IHOP would try their hand at it in a new way.
RELATED: Dunkin' Is Dropping 'Donuts' From Its Name And People Aren't Happy About It
IHOP president Jay Johns plans to change things up a little bit. He notes that many to-go breakfast food items are not fresh at other restaurants. Johns is confident that Flip'd can easily attract customers who simply settle for less-than-appetizing to-go foods at coffee shops.
IHOP president speaks out
IHOP president Jay Johns says in a statement, "The reason for the visit was the coffee, and they basically settled for whatever food they happened to have at their coffee shop. We're flipping that on its head."
These new Flip'd locations are specially designed for people who just want to stop by, pick up their food, and get going. It's predicted that these types of to-go format stores will do very well in cities where usually everyone is on the move. The first location will be in Atlanta. To follow includes cities like New York, Washington, Denver, and San Francisco. Johns isn't set on a specific number of Flip'd locations yet. However, he does hope that one day, there will be "hundreds and hundreds and hundreds."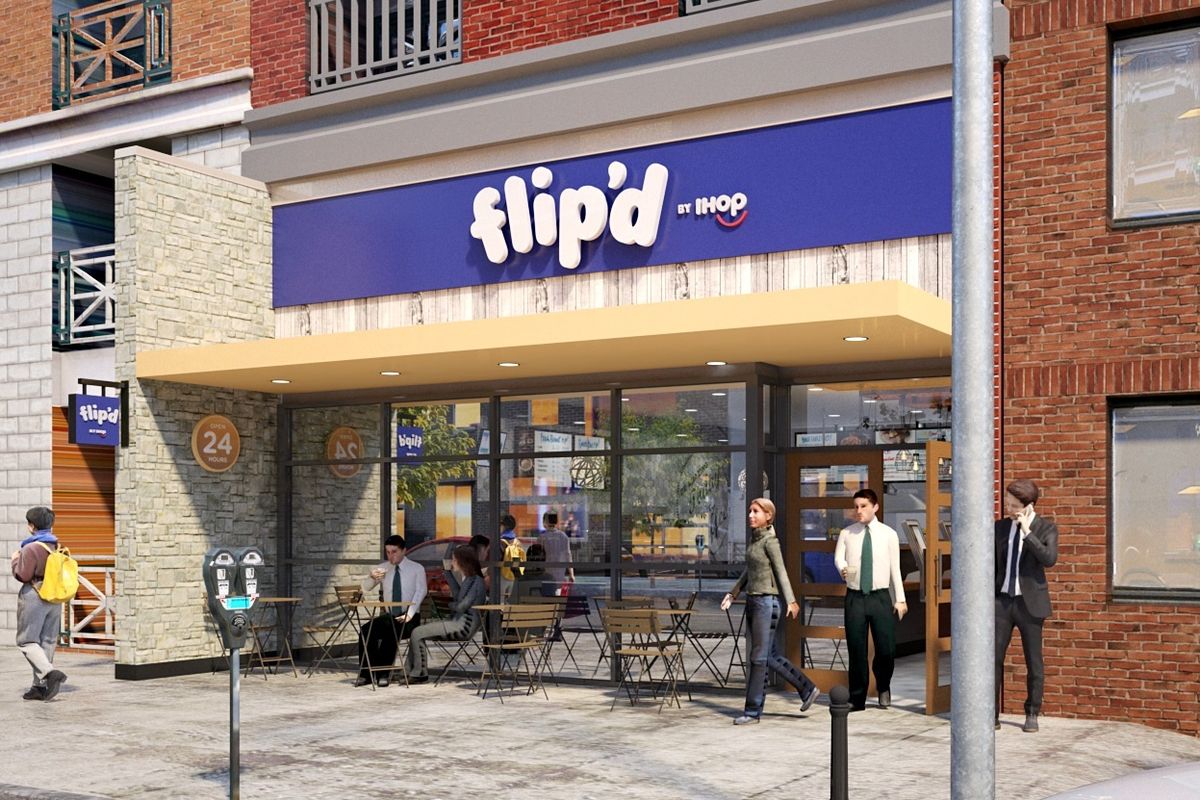 In conclusion, there is a growing demand for IHOP in these urban cities. However, the franchise operators find that it is a large expense to open one of these chains, often over 4,000 square feet. "Having a smaller footprint will be a better investment for them," Johns says in reference to starting with Flip'd in those areas.