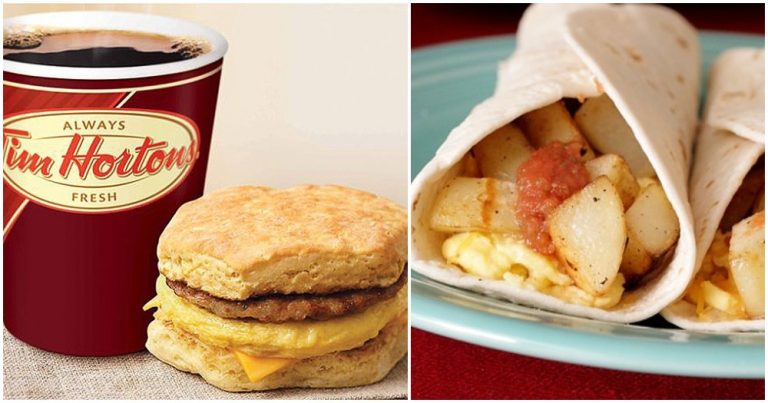 There are two legitimate reasons to eat fast food for breakfast: 1) you're on a coming-of-age, cross-country road trip with your best friends and stuck eating on the road with minimal funds, and 2) you eat whatever the hell you want for breakfast "because it's your body and you do what you want with it, thank you very much." Fine.
In either scenario, if you don't have a game plan, you're going to be stuck staring slack-jawed at a menu board while the queue behind makes passive-aggressive comments about your indecision. Have a game plan. Know the best stuff. We did the dirty work and loaded our guts with every variety of fast-food breakfast, so you can reap the greasy, bacon-bedecked benefits. No need to thank us. Just pay our inevitable hospital bills, OK?
1. Burger King: French toast sticks
Availability: Until 10:30am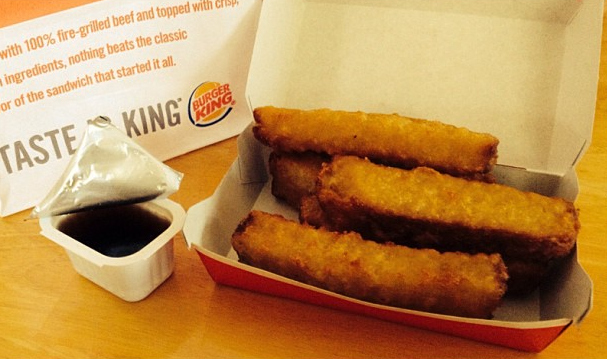 Burger King manages to separate itself from the glut of nondescript breakfasts with a novelty item that actually doesn't suck. What it's got going here is just stupid enough to be brilliant (if that makes sense): it chops up French toast into convenient little strips and pairs them with a steaming cup of (something like maple) syrup. It all comes down to banking on customers who don't care that "the most important meal of the day" is composed of fried dough and fructose, not any actual food groups. We don't care, so neither should you.
2. Del Taco: Chorizo Epic Scrambler
Availability: 11pm to 11am
3. Wendy's: Honey butter chicken biscuit
Availability: Until 10:30am
4. Subway: Steak, egg, and cheese
Availability: Until 10:30am
As someone who's tried more than their fair share of disgusting things from Subway, it's a breath of fresh, Subway-smelling air to be able to actually enjoy the sandwich juggernaut, for once. This flatbread sandwich with thick cuts of steak, surprisingly tasty eggs and melted cheese is a solid breakfast analog to the packed-lunch-with-a-cookie stalwarts, and it's a different look than most other fast-food fodder. Overall, it's one of the more solid choices on this list, for a real-deal breakfast in a pinch. And if you make a joke about that Jared guy, you get 50% off! (No you don't, don't do that.)
5. Taco Bell: Breakfast Crunchwrap
Availability: Until 11am
6. Bojangles' Famous Chicken 'n Biscuits: Cajun Filet Biscuit
Availability: All day, darlin'
7. Sonic: Breakfast Toaster
Availability: All day