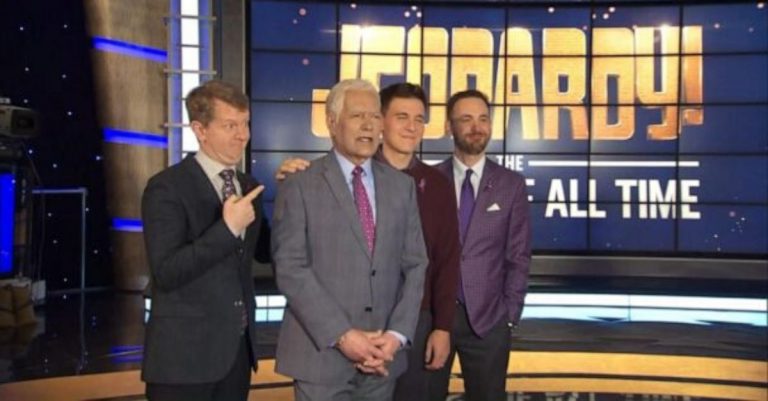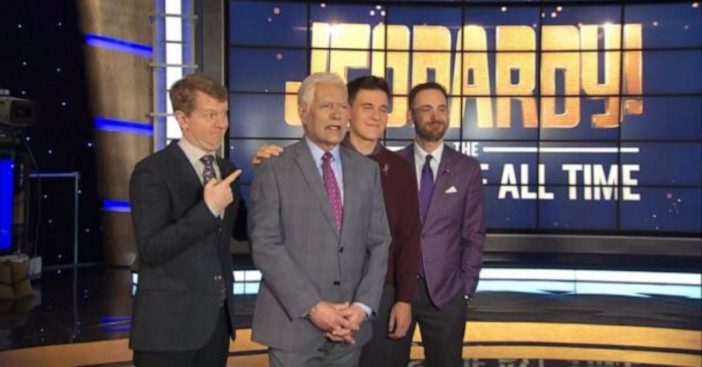 Jeopardy! host Alex Trebek has been fighting hard against his pancreatic cancer battle, and plans to continue fighting through the Jeopardy! Greatest of All Time Tournament. The 79-year-old has been hyping up the tournament, most recently on Good Morning America. He's been talking about who he thinks will snatch up the first-place spot. The tournament takes place on January 7th, 2020 amongst three of the best players in Jeopardy! history.
"There are elements that favor each of the three guys," Trebek tells an ABC correspondent. The three players include James Holzhauer, Ken Jennings, and Brad Rutter. "James Holzhauer is, of course, more impressive right now because of his great appearance last year on the program," he says.
Jeopardy! Greatest of All Time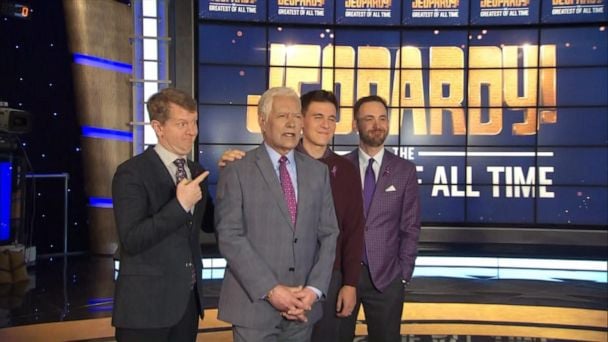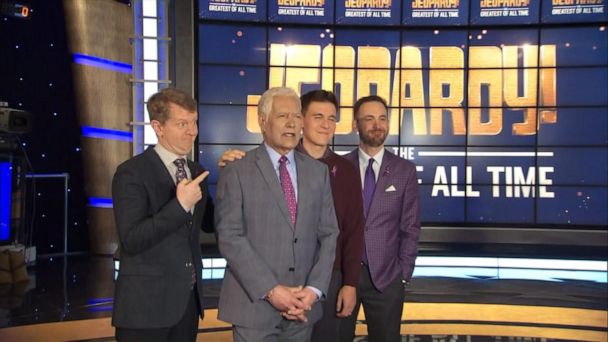 Holzhauer is the most recent 'greatest' of Jeopardy! as he won 32 games in a row and won $2.4 million. Trebek continues, "But the other guys, don't discount them. They didn't win all that money by accident." Only time will tell who walks home with the true 'greatest of all time' title! Trebek also says that he hopes the Jeopardy! Greatest of All Time tournament lasts as long as possible.
RELATED: Alex Trebek Chokes Up When He Sees 'Jeopardy!' Contestant Share A Message Of Support
"It may end in three days [but] I hope it goes seven days," he says. "Because that will be the best of television, guys." Sounds like it! The first player who wins three matches will go home with $1 million. The two non-winners will go home with $250,000 each.
Will you be tuning in to watch?
Trebek has been fighting a tough prognosis during his stage four pancreatic cancer battle. The average survival rate for someone like Trebek is about a year's time, according to a surgical oncologist reporting to The Post. Regardless of any prognosis, he continues on with his Jeopardy! journey and doesn't plan on stopping anytime soon! Check out the video below for some additional coverage on the upcoming special event.