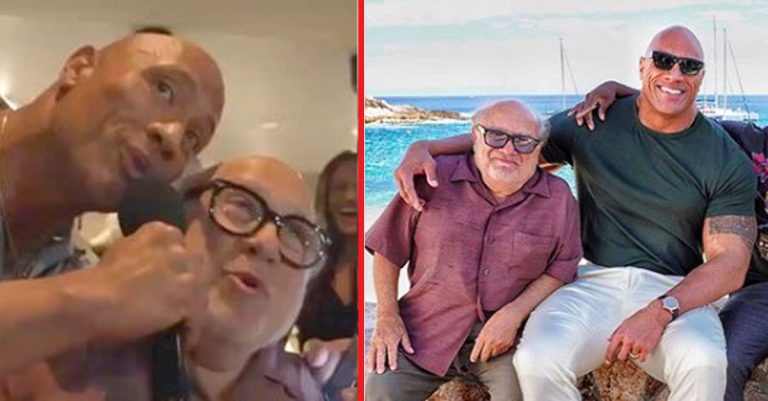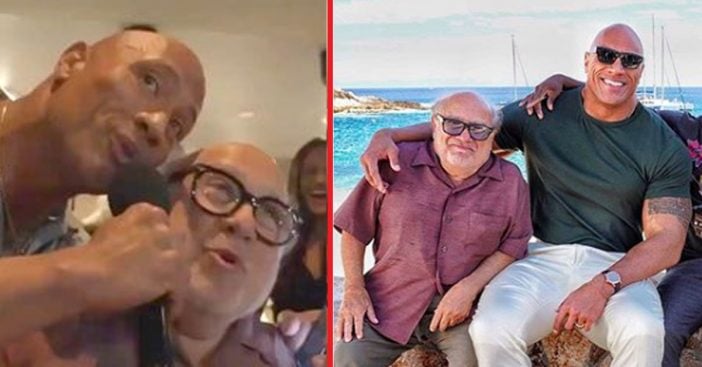 Actors Dwayne 'The Rock' Johnson and Danny DeVito recently teamed up to crash a wedding while in Mexico. They were there promoting their newest Jumanji: The Next Level film. The two specifically crashed a wedding reception Cabo San Lucas, Mexico. And even better, they capture the entire event on video.
Dwayne posts the video on social media of himself and DeVito singing into the mic, serenading the newlyweds. He writes in the caption, "I've never crashed a wedding, but with Devito this was truly UNFORGETTABLE." He tells the story of how everything came to be in the Instagram caption. Be sure to watch the entire video below, you'll get a kick out of it!
Dwayne Johnson & Danny DeVito are a hilarious duo
https://www.instagram.com/p/B5QZOE_Ftm7/
"We were sippin' on a lil' Teremana tequila 🥃 enjoyin' the quiet sunset together in Mexico after a long week of Jumanji work when this idea hit. Crash the wedding. Grab a mic. Sing a special song. Say adios," Dwayne continues in his Instagram post.
RELATED: A High School Student Took A Danny DeVito Cutout To Prom, And He Responded In The Best Way
"It was actually quite beautiful and the love and mana in that room surrounding the wedding couple was so strong. Congratulations to the lovely bride, Kristine and handsome groom, Will. And their four children, Ryan, Mason, Edie & Max. Beautiful family." It definitely sounds like the family and the newlyweds were more than happy to have the two stop by!
More info about their upcoming film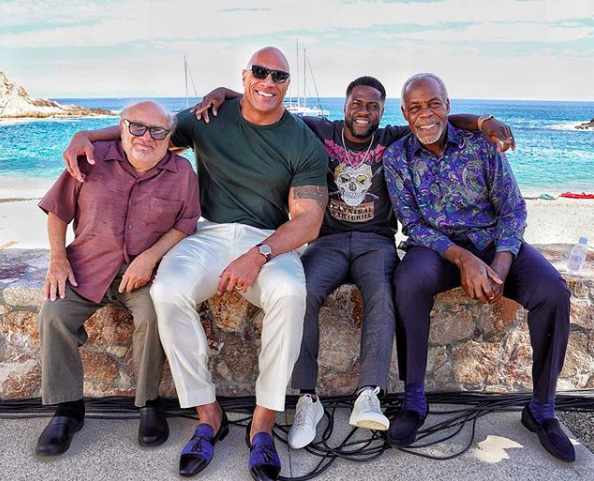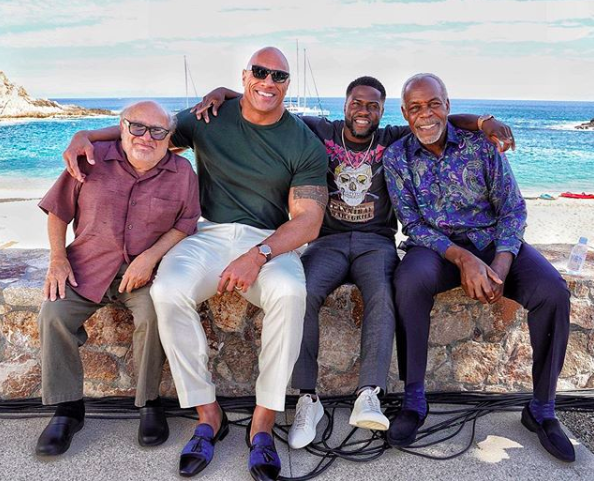 Dwayne Johnson, Kevin Hart, Karen Gillan, Danny DeVito, and Jack Black will be starring in director Jake Kasdan's upcoming sequel to the 2017 film Welcome to the Jungle. In the newest film, which will be coming out on December 13th, 2019, focuses on a cast of high-schoolers. They inhabit the bodies of adventurers inside the video game of the same name. They are in search of Spencer (Alex Wolff) who has disappeared inside the game.
DeVito joins the cast as Spencer's grandfather. He unexpectedly tags along and becomes a member of the gang as he takes over the body of Johnson's Smolder Bravestone. Together, the whole crew faces the dangerous world of Jumanji together.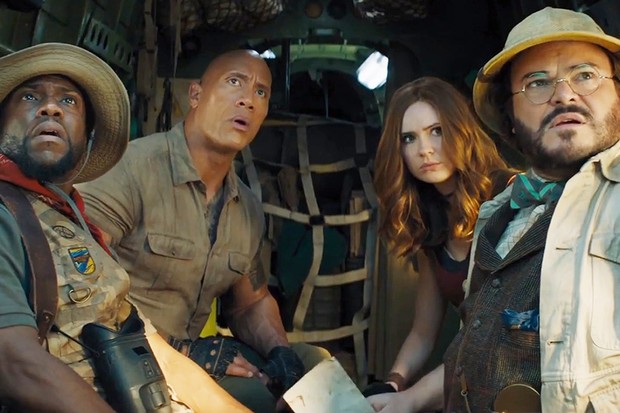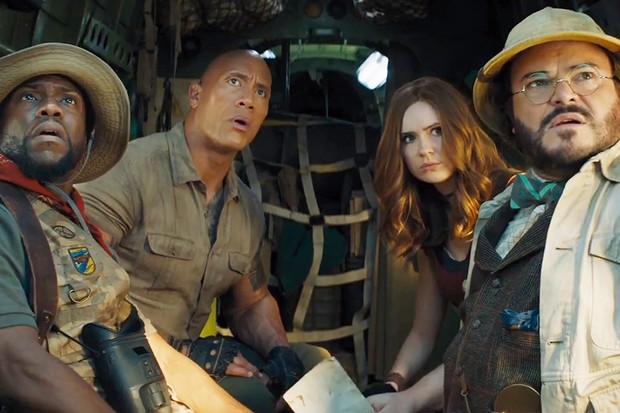 Are you excited to see what the new Jumanji film has in store? Check out the official trailer below!