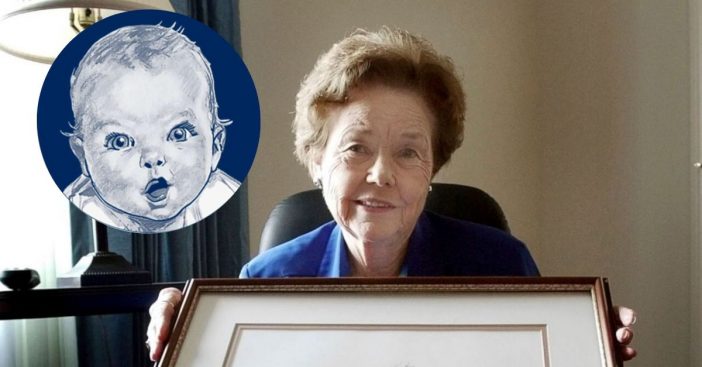 Have you ever seen a baby so adorable you immediately think they should be a Gerber baby? The baby food and products retailer is synonymous with cute pictures of adorable toddlers because of their presence on all their products. As a result, anyone with a cute kid of their own usually thinks of Gerber and how their child could be a Gerber baby. But this advertising trend did not burst onto the scene overnight with dozens of different ads. It all began with one baby: Cook.
Years ago, Gerber introduced Cook into what would later become the sprawling family the company makes up. Her introduction ended up being quite the feat, as she was part of a contest. Said competition pitted her image against those of countless other hopeful parents and their babies. Though she couldn't have known at the time, Cook had people in her life working to immortalize her image. On November 20, we celebrate her 93rd birthday.
For the baby food seller, meeting their first Gerber baby feels like it happened yesterday
93 years may have passed since Ann Turner Cook's birth and, a short time later, her introduction as the first Gerber baby. But the company has not forgotten to acknowledge their first shining star. Gerber shared a celebratory post on Instagram to wish the "OG" a very happy 93rd. Her birthday represents a lot of important things for many people around the country.
RELATED: Oldest Triplets Of Bristol Discuss Staying Close Throughout The Years
Even with this early entry into fame, Cook kept working hard to find continued success well into adulthood. Cook reflected on her 1976 entry into Gerber to PEOPLE, expressing no real sense of ownership of that particular success. Instead, she derives pride from elsewhere. "I'm more proud of having earned my master's degree after 13 years as a housewife, of having worked my way up to chairman of the English department of a large high school, and of my 29-year marriage," she stated. Outside of perpetually advertising for Gerber, she is also a mystery novelist. Those have been some eventful 93 years!
It all began with a sketch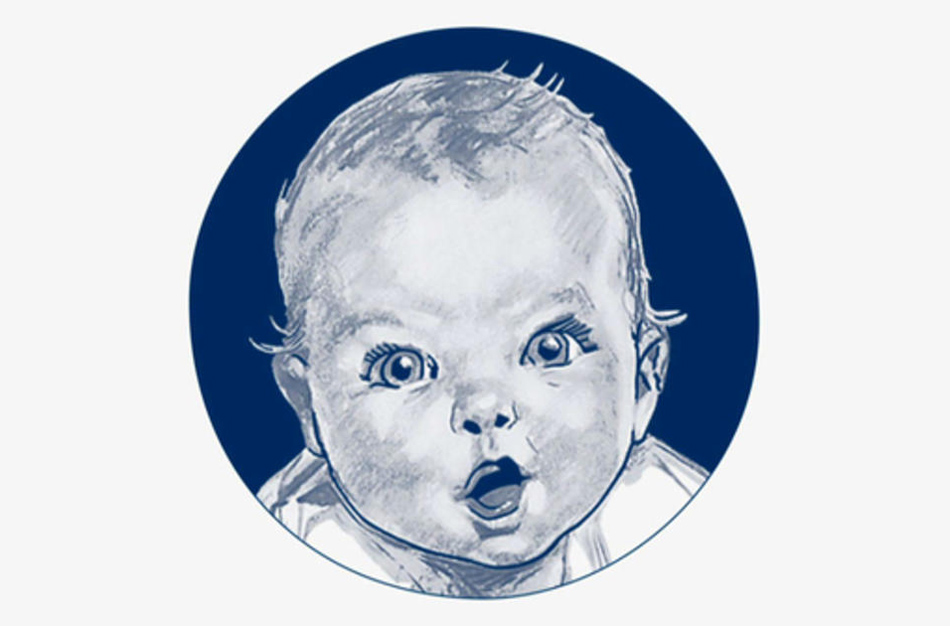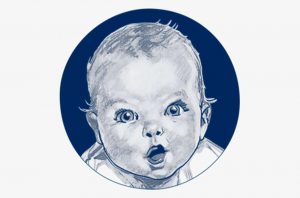 1976 may have marked her debut into fame but her involvement with Gerber began years before that. Since 1928 Cook's image was present on all Gerber products, though her identity would remain a mystery until the 1970s. All this began as a charcoal sketch submitted to Gerber by Cook's artistic neighbor Dorothy Hope Smith. The contest entry was trademarked three years later. Smith intended on finishing the sketch if Cook won, but even as the OG baby took victory Gerber felt the original image was perfect as it was.
Cook's grandson Chris Colin can see Gerber's influence on his famous grandmother. "She just loves babies," he told PEOPLE after Cook posed with 18-month-old Lucas Warren, the first Gerber baby with Down syndrome. "She thinks of herself as sort of the face of babies. And because of this funny thing that happened, she gets to meet all these really wonderfully cute little babies in life."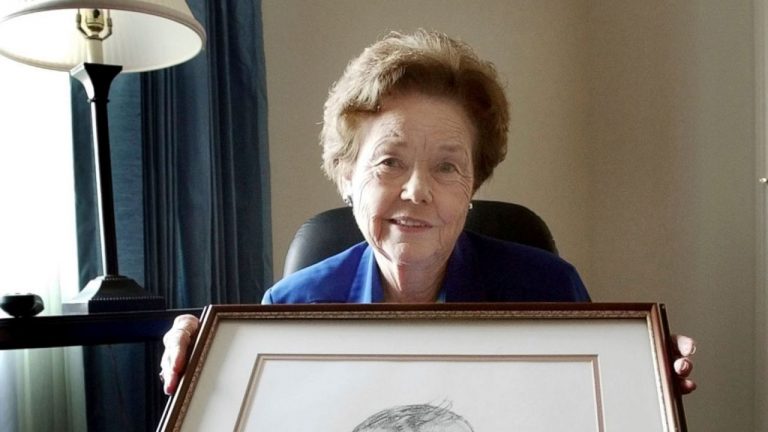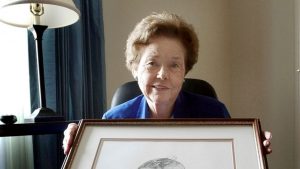 RELATED: The New 2019 Gerber Baby Kairi Just Made History