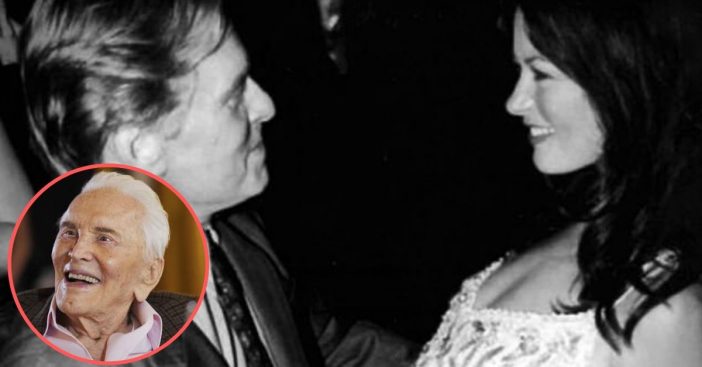 Michael Douglas and wife Catherine Zeta-Jones are celebrating their 19th wedding anniversary. The couple both shared some heartfelt posts for their other half on Instagram. Catherine's photo was from their earlier days of dating, and the caption is just as adorable. She shares a second photo in the photo collage on Instagram, which appears to be a letter from the big man himself, Kirk Douglas.
"Dancing in to our 20th year! Happy Anniversary my love. Such a beautiful letter from my father in law. I am touched😘😂" Catherine writes. The 102-year-old shares some words of wisdom for the two as they complete 19 years of marriage. The note says, "Happy anniversary! Michael, you learned a very important lesson to stay married you must obey your wife! Keep practicing what I do with my wife." He signs off with a signature that appears to say "Daddy Kirk."
Michael Douglas & Catherine Zeta-Jones Complete 19 Years of Marriage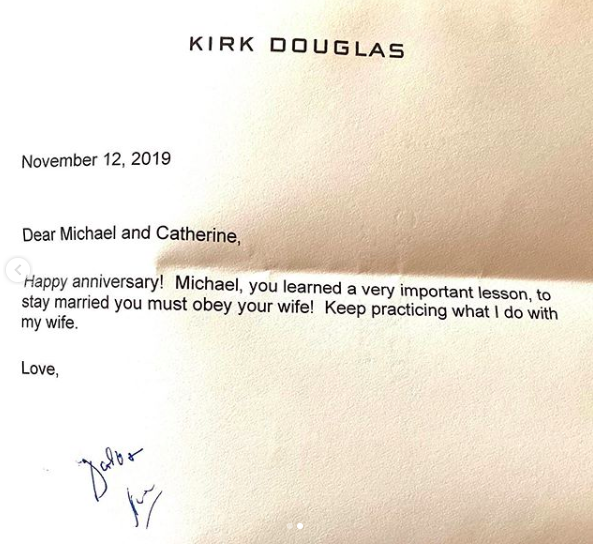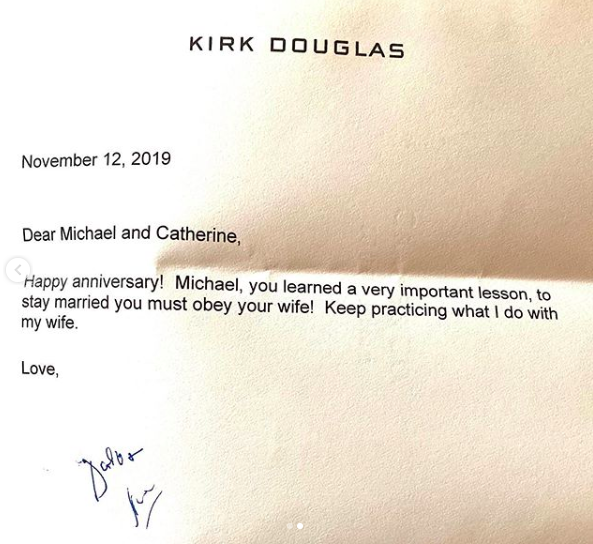 Catherine and Michael first met in 1998 when they were introduced to each other by Antonio Banderas and Melanie Griffith at the Deauville Film Festival in France. Michael recalls on The Johnathan Ross Show in 2016 his first thoughts after meeting Catherine. 30 minutes into meeting her for the first time, he tells her that he's going to be "the father of your children." How forward!
RELATED: Michael Douglas' Kids, Dylan & Carys, Look All Grown Up In Family Photo With Kirk Douglas
It seemed to pay off, though, because 19 years later they are happily in love with two beautiful children as well. Catherine would first give birth to son Dylan, who is 19. Then, the pair would finally marry and bring their daughter into the world, Carys, who is 16. Kirk, who is 102 years old, has been married to philanthropist Anne Buydens since 1954.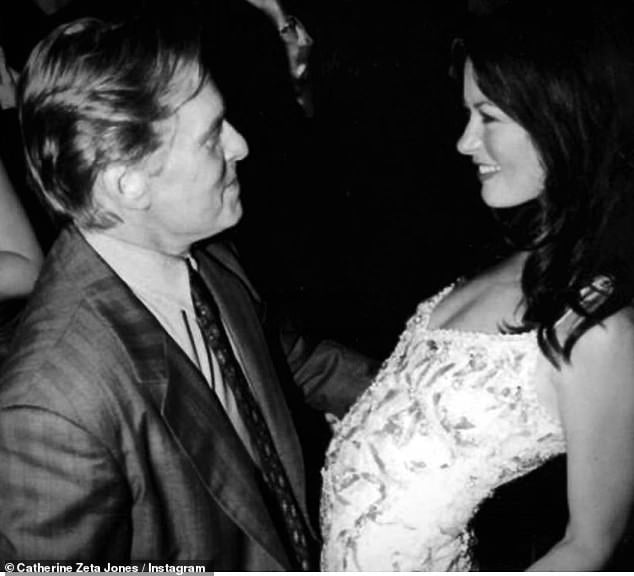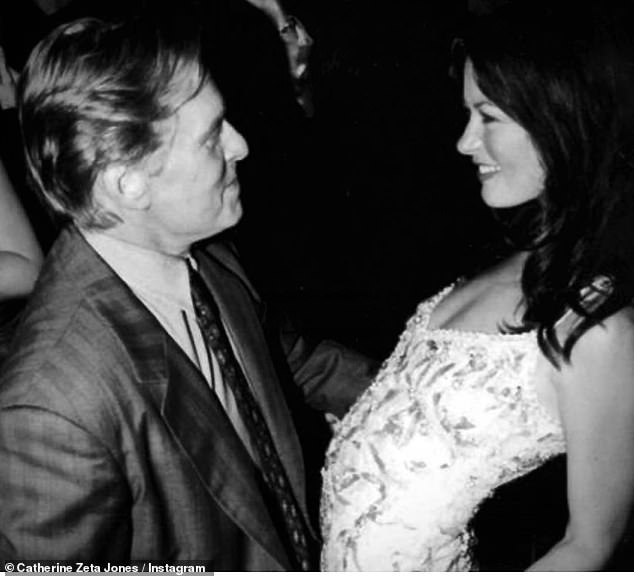 We certainly wish these two all the happiness in the world together! And we have to admit, that letter from Kirk was the cherry on top of the cake. Congrats!