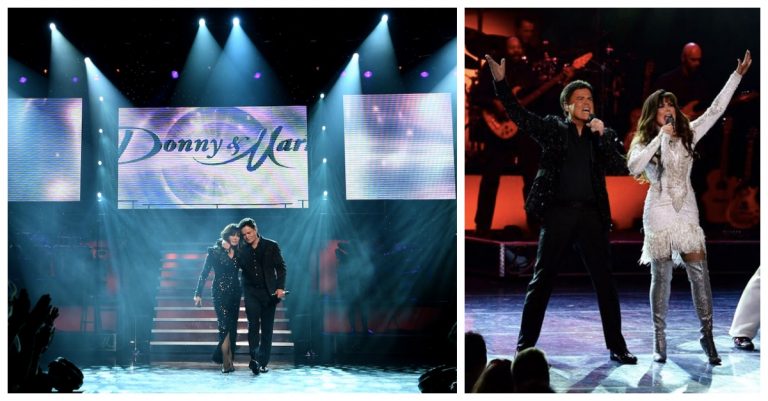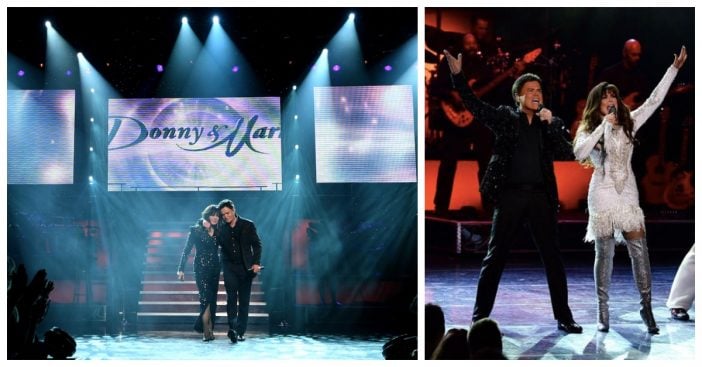 Donny and Marie Osmond have ended their 11-year Las Vegas residency on an emotional note. Back in 2008, the pair would agree to a six-week contract with the Flamingo Las Vegas to play at their theater. However, it would do so well that it continued being extended until it turned into an 11-year residency. However, it has finally come to a close after so many years.
This past weekend, the duo would close out the show for the last time. It was nothing short of emotional. However, the two fought through their emotions like professionals and performed the hits that the audience came there for. Bravo!
Donny & Marie Osmond conclude the residency on an emotional note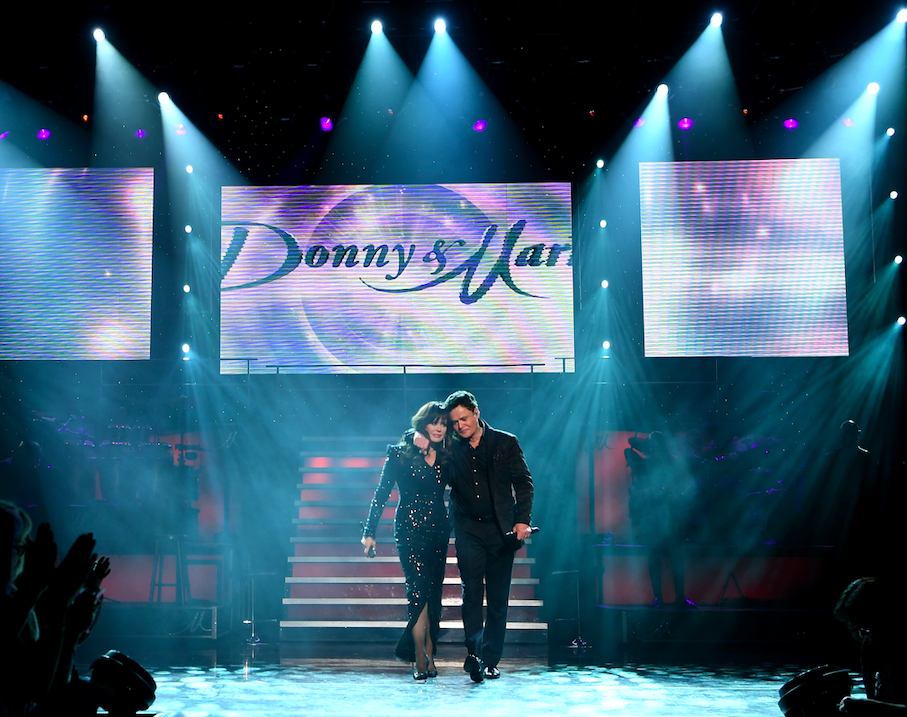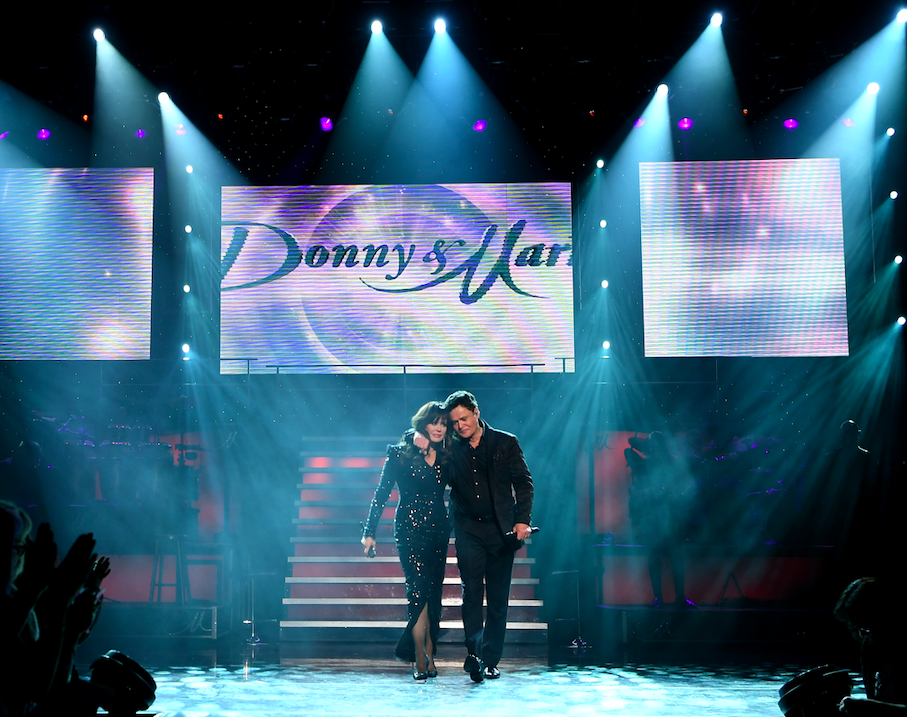 Donny delivers a short intro before closing out the show for good with "May Tomorrow Be A Perfect Day." "I don't know how I'm going to get through this," he says. He is so overcome with emotion, it even begins to affect Marie. Donny can barely get through the song without choking up in tears and has to stop for a moment.
RELATED: Marie Osmond Chipped Off A Piece Of Her Kneecap During Fall
Marie says to her backing band, "I'm gonna miss you guys the most." According to Yahoo, Marie would later say to her brother, "He can say all he wants about the crew and everything else, but I'm going to miss you. I love you." Donny replies that he's going to miss her, too, and then to lighten the mood, Marie says, "I'll see you at Christmas."
The last show, in particular, was in high-demand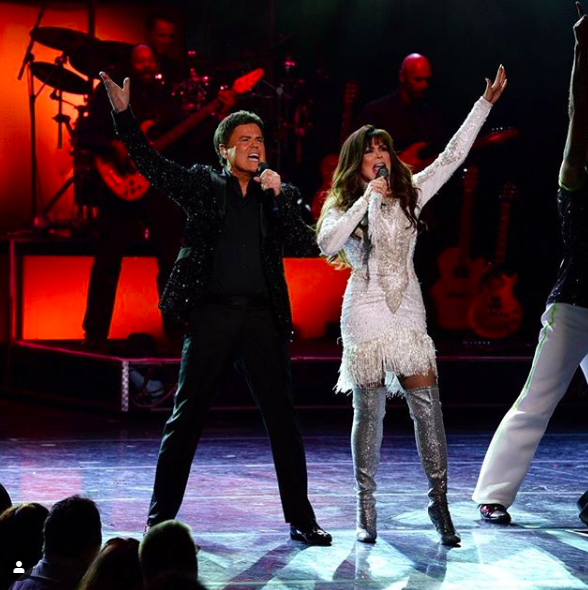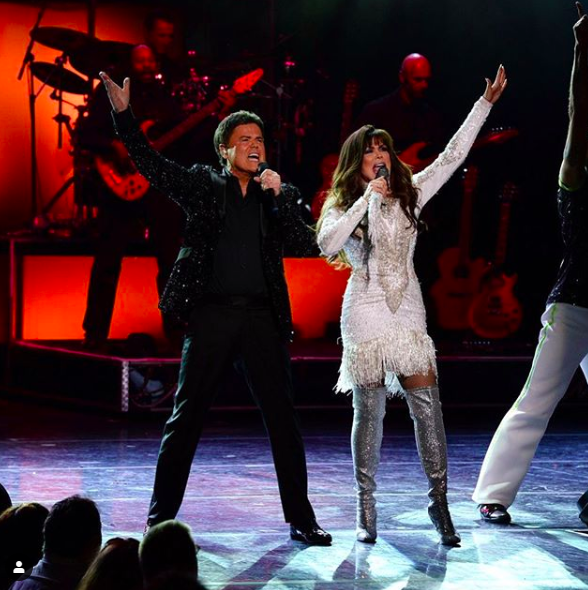 The curtain would close on the siblings sharing a warm embrace. Donny is 62 next month and Marie is 60. They also both have other projects going on. So, there is speculation that this may have been the last time we'll see the original Osmonds together for a ticketed show. This speculation is due to the fact that typically after long-time residencies, those groups or artists tend to throw the towel in.
Marie reveals that she needed to purchase tickets for the show a month in advance to give them to her close friends and The Talk production team. That's how popular this show was! Not to mention, tickets were up for resale going for three to four times the ticket cost the day of the last show. Check out the video below detailing the last few moments of the show, including their embrace!
https://www.instagram.com/p/B4-_7g0nLOa/