A family in San Antonio, Texas was feeling the Christmas spirit a little earlier than others! They were told by their neighborhood homeowners association to remove their Christmas display. They put up their display on November 1st. Diamond Association Management & Consulting were in charge of sending Claudia and Nick Simonis a letter on November 4th, saying that it was "too soon" to put up their decorations.
The family was instructed to "please remove the snowman until closer to the holiday season." Their display would include a snowman, reindeer, and Santa hanging from a helicopter.
Family told to take down Christmas display — they say "NO!'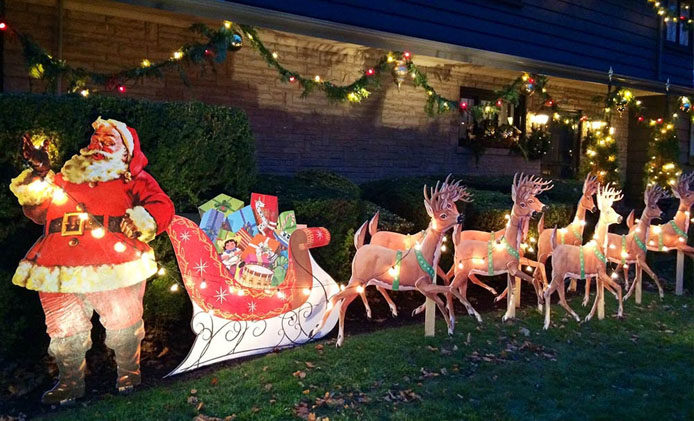 "I just found it crazy," Claudia tells WOAI. "Especially that they didn't give us a time. Like, when is the right time to put it?" It is worth noting that the letter they received from the homeowners association didn't specify an exact date or time where it is "appropriate" to put up Christmas decor. Claudia also says that she is 8 months pregnant, so she likely wouldn't be able to put up a display closer to Christmas.
RELATED: 11 Vintage Christmas Decorations That Might Be Worth Some Cash
The two have made it very clear that their decorations are not going anywhere. "We're not going to do it," Nick says. "It's the Christmas spirit. We're not going to be forced by the HOA to take it down."
Their neighbors are pitching in to help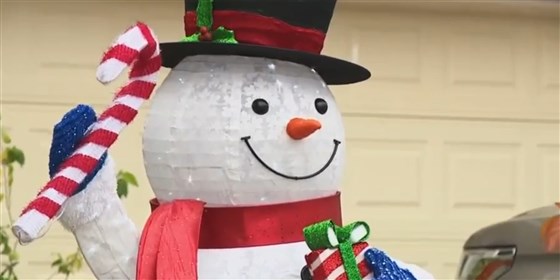 While the DAMC has not yet responded, the neighborhood in which the family resides has banded together with them. They have decided to also put up Christmas decorations and turn the whole subdivision into a Christmas dream. Their neighbor, Charles Minton, already has a "Merry Christmas" ornament and some penguins in his yard.
"These are the holidays. This is what we do. We take care of our neighbors. That's what a neighborhood is about." Studies show that putting up Christmas decorations earlier makes people happier. Do you believe it?