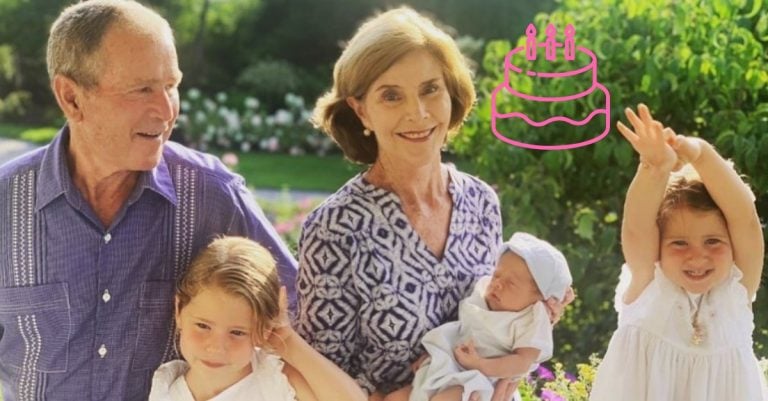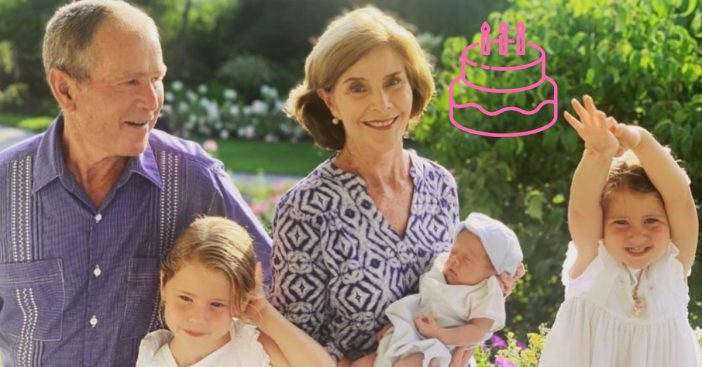 Recently, former first lady Laura Bush celebrated her 73rd birthday! Her daughter Jenna Bush Hager shared a sweet message for her mom on Instagram. She shared a photo of Laura and her husband George W. Bush with their grandchildren. Laura is seen holding baby Hal.
Jenna captioned the photo, "Happiest Birthday to my mama @laurawbush! Thanks for being our light—and teaching us the adoration of books and cats. No one holds a baby quite like you." They look like such a happy family!
Happy birthday, Laura Bush!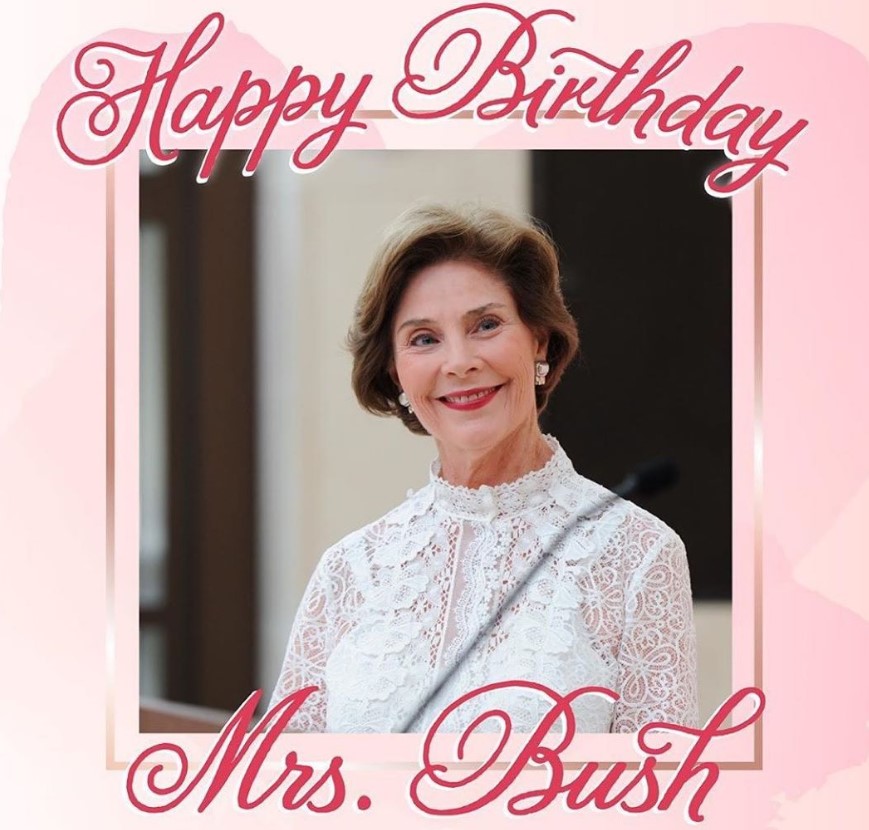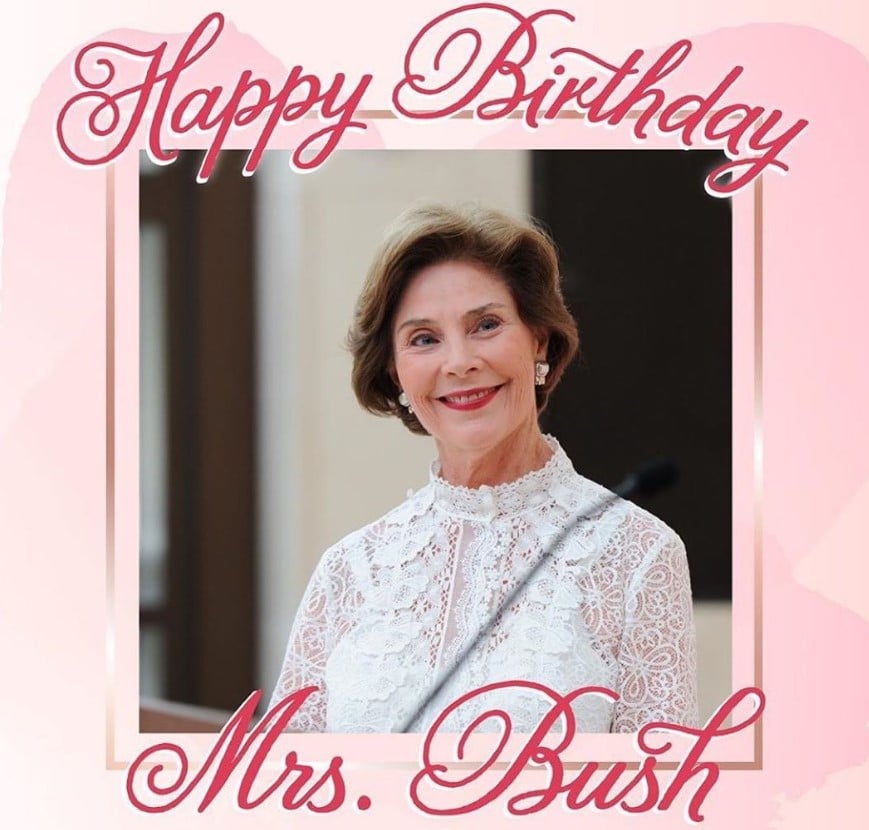 Jenna's newest addition to their family is 3-month-old Hal, who they lovingly call "Hal Pal." Her other children are Mila, 6, and Poppy, 4. To continue the birthday celebrations, Laura's husband and former President George W. Bush also posted a photo to share birthday wishes.
RELATED: Jenna Bush Hager Shares Halloween Throwback Photo With George H.W. Bush & Sister Barbara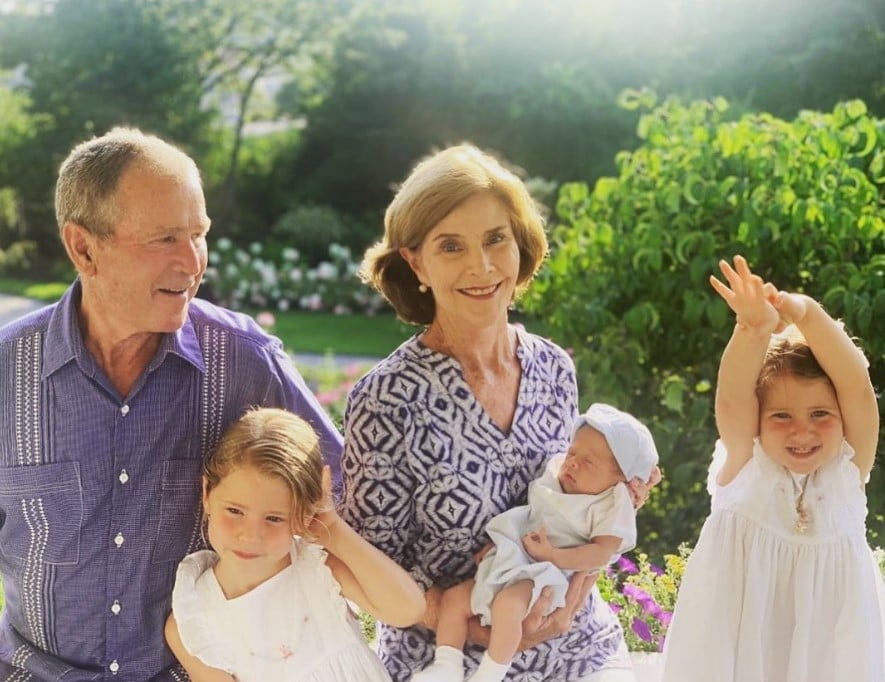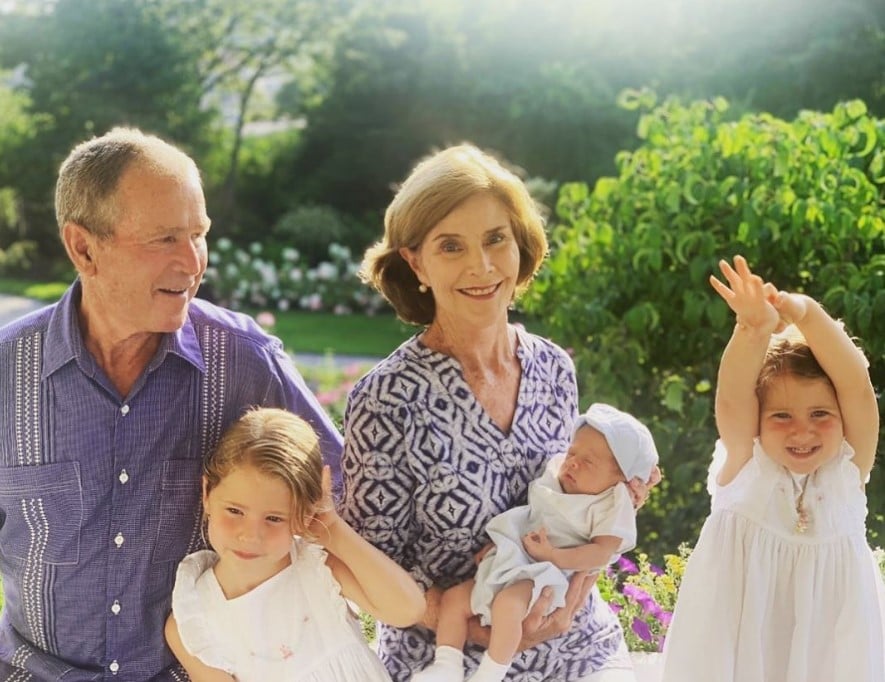 He wrote, "Wishing my lovely bride @laurawbush a happy birthday today… and a happy anniversary tomorrow. I'm a lucky man. #repost @thebushcenter Happy birthday, Mrs. @laurawbush! 🎉🎂 Today, we are celebrating Mrs. Bush and the countless lives she has touched through her meaningful work. Leave your birthday wishes for her via the link in our bio."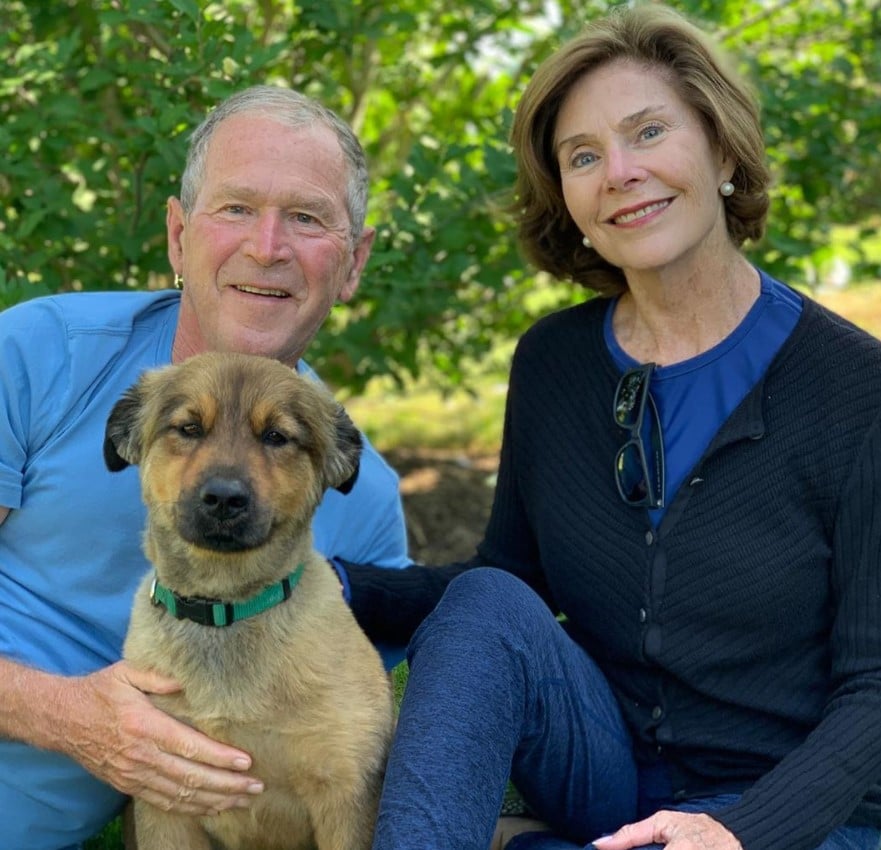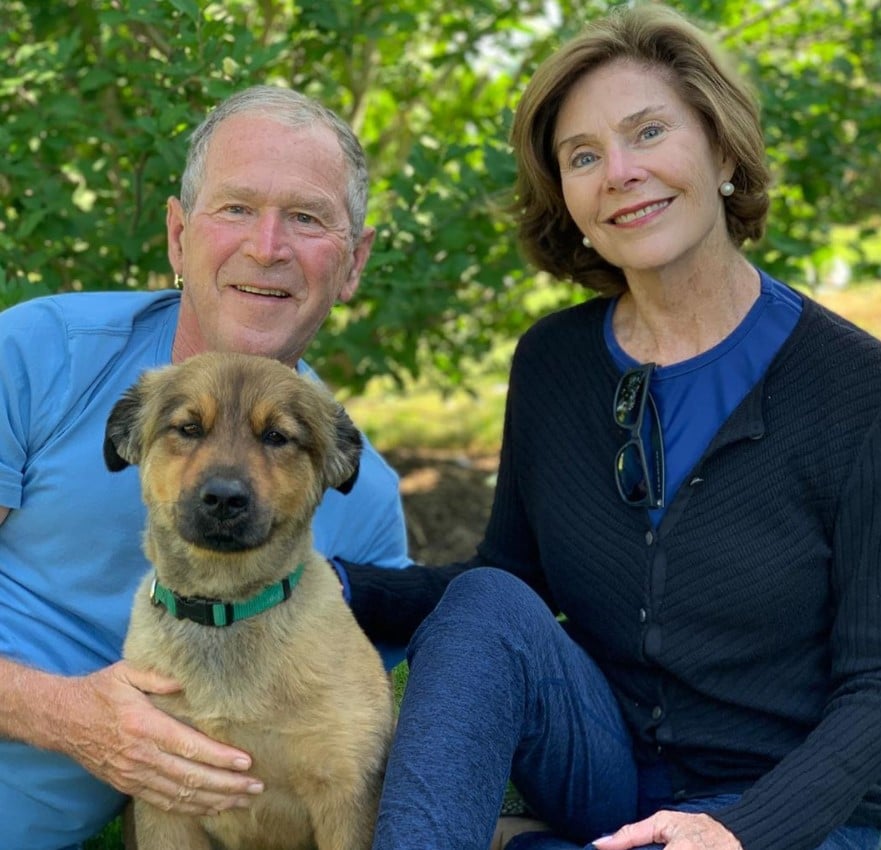 In addition to Laura's 73rd birthday, they will celebrate their 42nd anniversary! Happy birthday, Laura and happy anniversary to the famous couple!