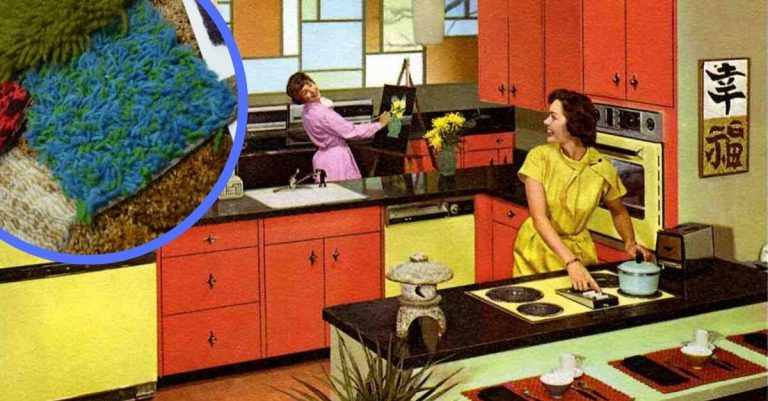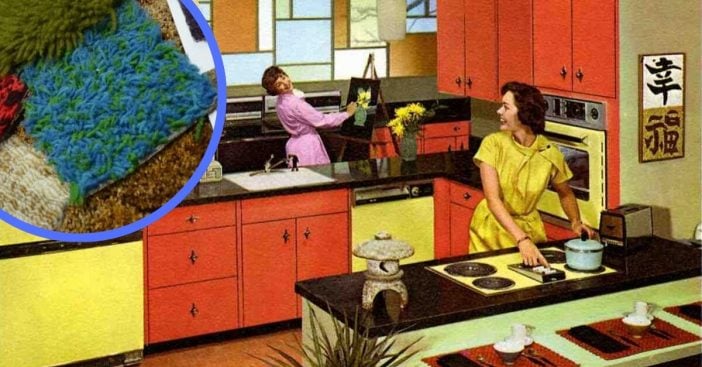 The decades leading up to the turn of the century were quite different from today. Unique styles appeared on the clothes Americans wore and in the homes they inhabited. Cultural movements reflected the evolving preferences Americans had in their surroundings. Americans expressed themselves in different ways. Societal trends were visible in the housing industry. The average American home gives a good look at such trends.
For some, the '60s were a lifetime ago. For others, that decade feels like yesterday. At the end of the day, there are big differences between then and now. Homes represent these changes very well and in multiple ways.
1. Colors galore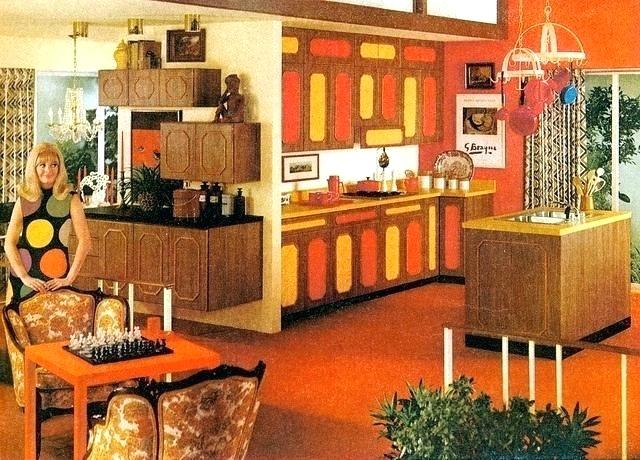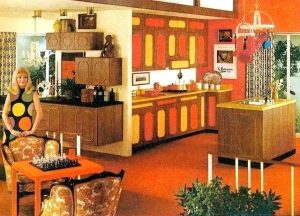 When buying an older home, potential buyers immediately notice the splashes of different colors everywhere. The entire walls are bright orange, the cabinets are blue, floors are pink. Any color could be found anywhere. Needless to say, its presence was loud.
Today, stepping into such a house provokes hesitation. Owners are often turned off by the contrasting shades. Additionally, they think about how the paint will coordinate with their furniture. For this reason, they prefer more neutral tones.
2. Plenty of paneling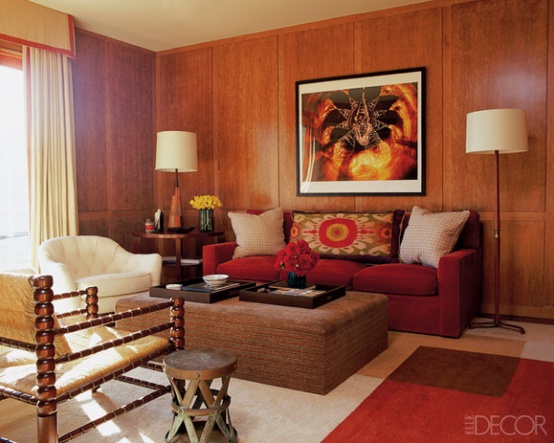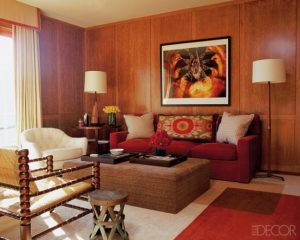 Many materials go into making a house. There are metal pipes, cement flooring, brick walls, and so on. The average American home in the '60s sported wood paneling. A lot of wood paneling. Every room might have this wood feature. The kitchen is no exception.
Today, wood is still highly prevalent. But it is more common to see it as trim running along the floor or ceiling. Other times it is present as wood detailing or panels covering only half a wall.
3. The average American home appreciated some good wallpaper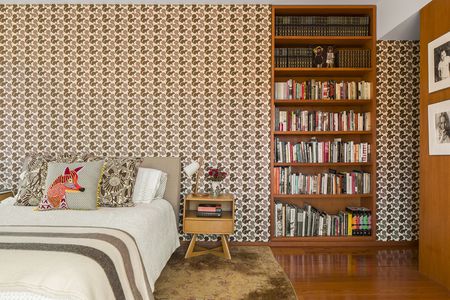 Any areas not occupied by wood paneling were covered in wallpaper. Various patterns existed, from floral to geometric and everything in between. Older homes still sport floral wallpaper. These, too, boasted bold colors that proved difficult to coordinate with.
Today, to an extent, wallpaper is making a comeback. Some homeowners do shun wallpaper when they see it, however. Paint is the preferred wall covering among Americans today. This can be plain solid color or textured using a special technique.
4. Don't worry, wood was not just for the walls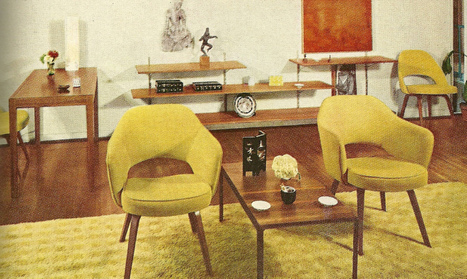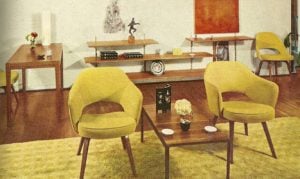 Rest assured, wood was not exclusively used to cover walls. In fact, homes in the '60s very much appreciated wood furnishings. Wood was present throughout the house, from tables to chairs, cabinets, and dressers.
Now, other materials make up furniture. Some families enjoy the quaint look of wicker. Others still prefer the reliability of various metals. For economic purposes, less expensive materials might be used, too.
5. Shag carpeting was a big deal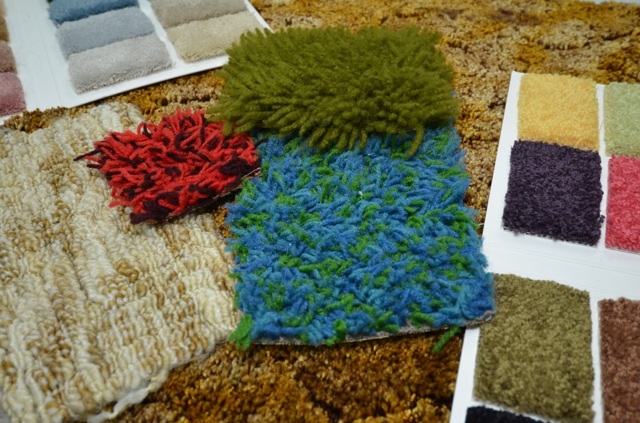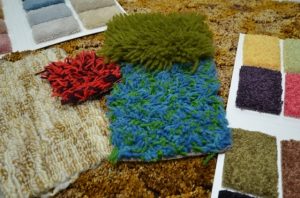 Shag carpets are fluffy and ostentatious. Because of this, they fit right in with the '60s aesthetic. The average American home loved these swatches of softness and brightness. The shag carpeting craze continued after the decade, caressing the feet of America for years to come. Those vibrant hues grew to be associated with hippies.
Today, some homeowners balk at the idea of any carpeting. Allergens and dust mites easily become trapped in them. Also, among those who wear shoes indoors, they capture outside dirt easily. Others, though, appreciate the gentle feel against their toes and use the carpets as a form of self-expression.
Read onto the NEXT page for more comparisons between the 1960s American home and today's home!