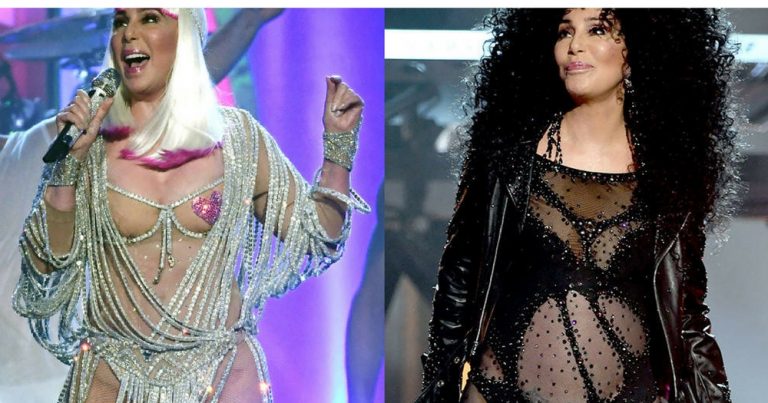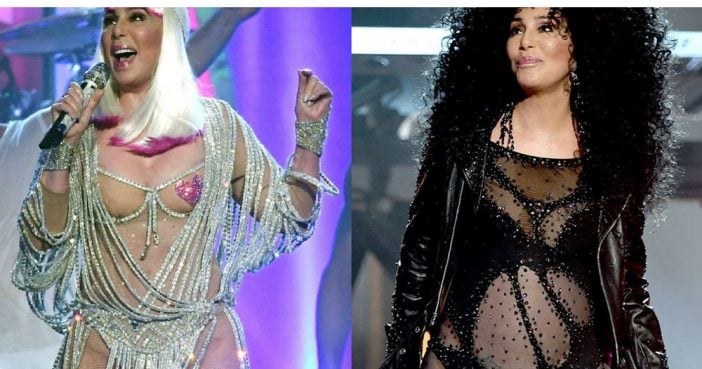 Cher might be 73 but her body certainly doesn't reflect that of a 73 year old! She rocked out in two sheer outfits during this year's Billboard Music Awards and was far from shy showing off a good portion of her "Birthday Suit".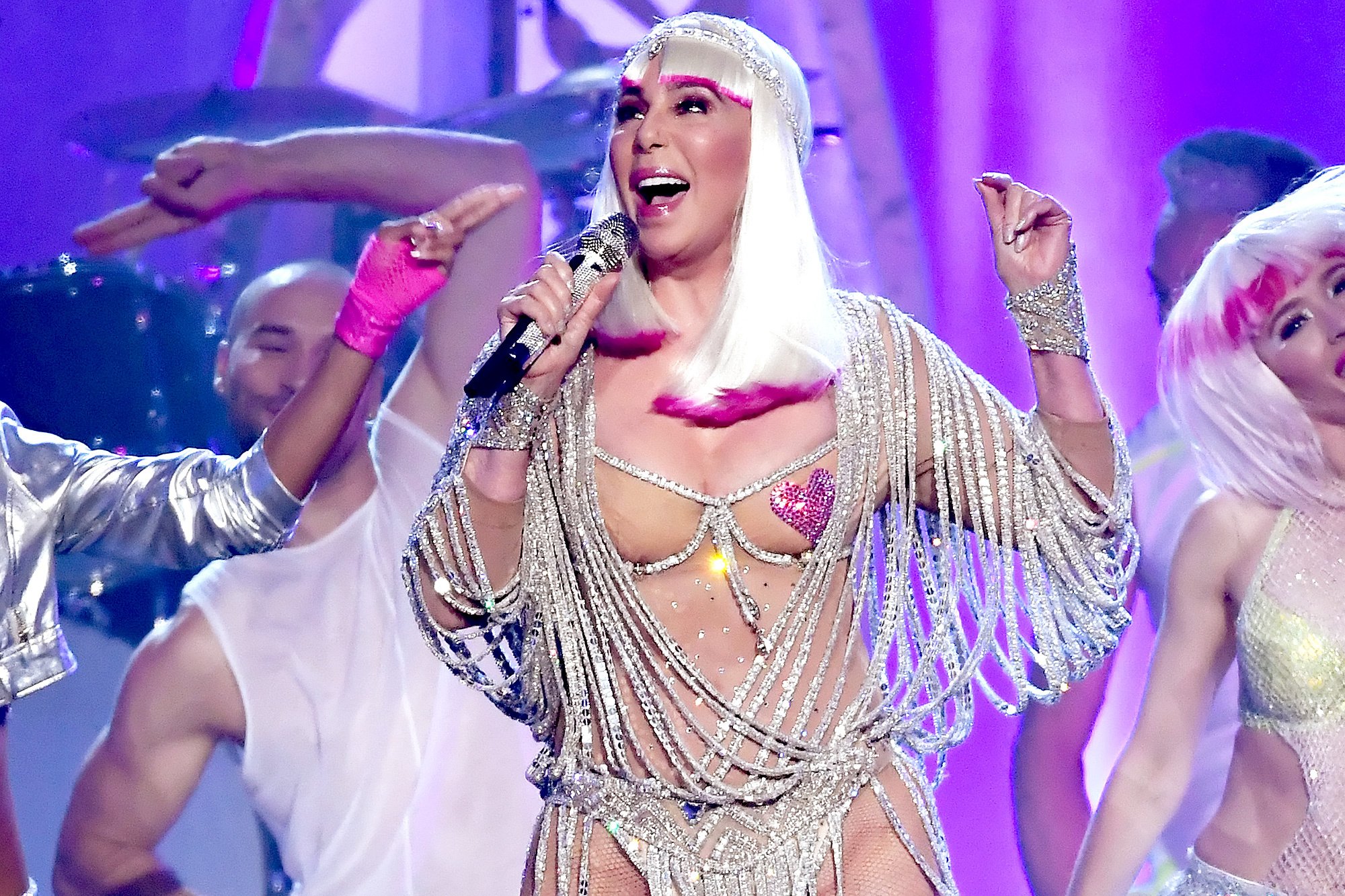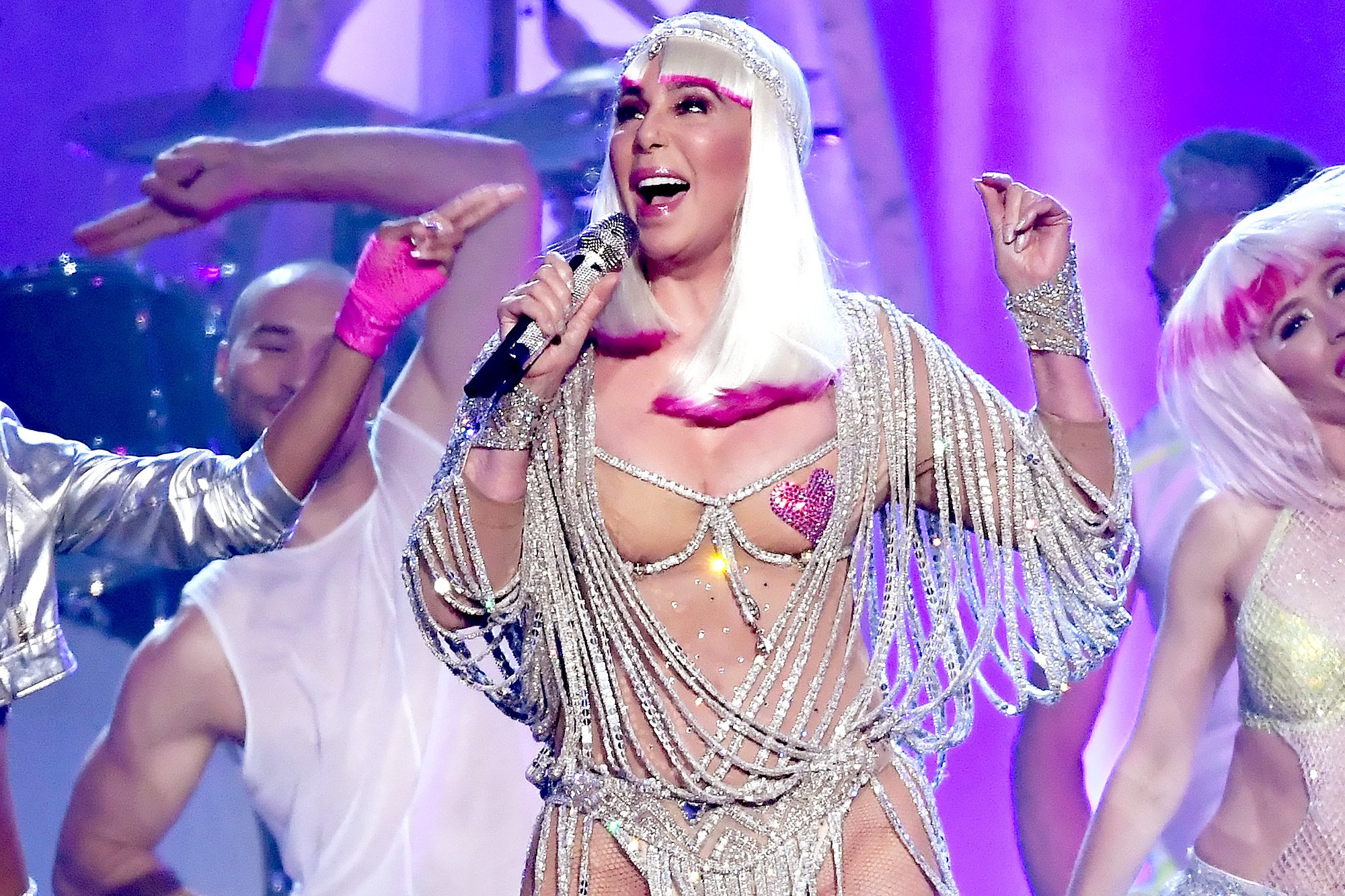 The 71-year-old icon performed her smash hits "Believe" and "If I Could Turn Back Time" Sunday night before accepting the ceremony's Icon Award for her decades-long career in the music industry.
The Grammy- and Oscar-winner danced on stage wearing a silver diamante dress, with her chest covered up by heart-shaped nipple pasties. The sparkling dress, which consisted of multiple hanging diamond strips, barely covered the singer's chest and groin area, then she later returned to the stage in a black catsuit and a large curly-haired wig, a throwback to her early 80s look.
"So, I wanted to do what I do since I was 4 years old, and I've been doing it for 53 years," Cher said in accepting the Icon Award. "That is not an applause thing, I'm 73 yesterday! And I can do a five-minute plank, okay? Just saying."
What are your thoughts on this story? Let us know in the comments!
Wait till you see what's on the next page!