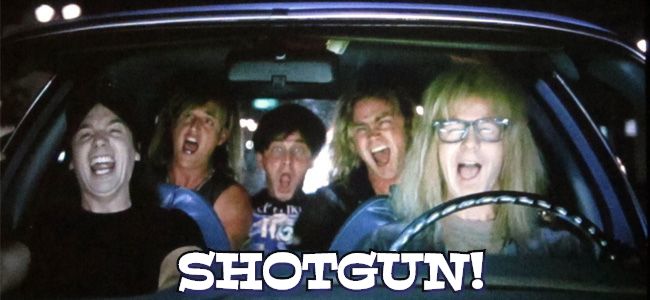 Riding shotgun is believed to have originated in the Old West. The slang term was used to describe the weapon-toting guard who rode alongside a stagecoach driver, ready to use his shotgun to ward off bandits or Indians.
Today, the slang term is commonly understood to affirm you get the front seat of the car. It has actually become a widely-played game, usually by groups of friends, where the first person to call out "Shotgun" gets that coveted seat beside the driver in a car. While there are many other rules for the game, such as a requirement that the vehicle be in sight, nearly all players agree that the game may only begin on the way to the car.
MORE NOSTALGIA: REMEMBER WHEN CARS HAD THESE?
Source: Reader's Digest