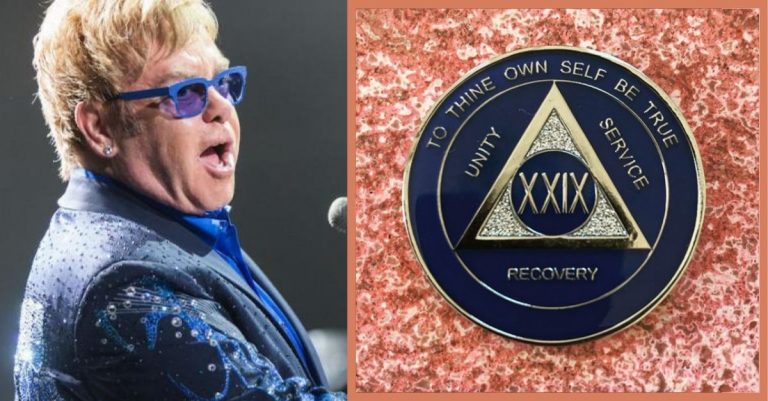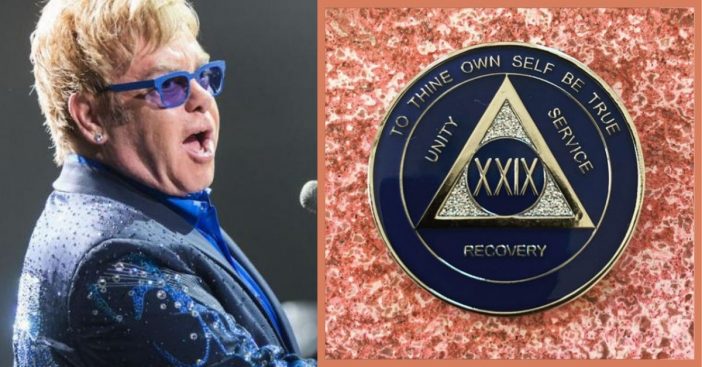 Elton John is now celebrating 29 whole years of sobriety, what an incredible milestone! Now at 29 years sober at 72 years old, the singer shares a photo of his Alcoholics Anonymous sobriety coin to celebrate this huge accomplishment.
The AA coin was marked with their mottos of "Unity, Service, and Recovery," in addition to a common saying of "To thine own self be true." AA tends to stand by this motto and it certainly applies to make people in this world, Elton John being one of them.
Elton John commemorates his 29 years of sobriety
View this post on Instagram
"29 years ago today, I was a broken man. I finally summoned up the courage to say 3 words that would change my life: "I need help"," John writes in his social media post. "Thank-you to all the selfless people who have helped me on my journey through sobriety. I am eternally grateful."
John has been open in documenting his struggles with drugs and alcohol. In the newest biopic on his life Rocketman, the film showcases what happens behind the scenes to make John want to give up drugs for good. These substances include alcohol, marijuana, and cocaine.
View this post on Instagram
"The life I was leading — flying on [his legendary private plane] the Starship, living in beautiful houses, buying things left, right and center — it was not a normal life, not the sort of life I came from anyway. I lost complete touch with that," he explains to Variety.
He explains the sensations he would experience while using drugs. "There were times I was having chest pains or staying up for three days at a time… I used to have spasms and be found on the floor and they'd put me back to bed and half an hour later I'd be doing the same. It's crazy."
In 1990, John experiences the death of his friend, Ryan White, who dies from complications of AIDS. This situation helps John put his life into perspective. John would then check himself into Chicago's Parkside Lutheran Hospital on July 29th, 1990. Since going sober, he has accomplished many more amazing things in life.
John starts the Elton John AIDS Foundation. The foundation has raised over $400 million. He has also been with partner, David Furnish, for 25 years. They will be marking their fifth wedding anniversary together soon! "My sobriety has brought me everything that I could possibly wish for," he says back in 2004.
View this post on Instagram
We are so happy to see the incredible Elton John doing so well these days!