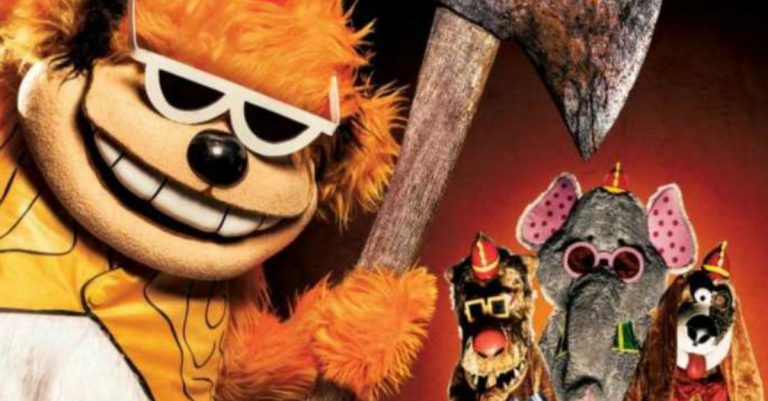 The official trailer for the Banana Splits horror movie is now out and the movie has been rated R.

The Banana Splits show originally takes place in the 1960s and is going through a revival period of horror. 

Many suspect the creators of the original shows to be on drugs while creating it. Yet, it was still a massive hit back then and still is now.
Old-timey kids shows from the '60s are sure to invoke nostalgia when they return to TV screens, but this one might actually invoke fear or fright. Why? Because the '60s kids TV show Banana Splits is returning as a horror movie according to several reports.
Snorky the elephant, Fleegle the beagle, Drooper the lion, and Bingo the gorilla are said to be terrorizing a family who comes to see the taping of the show as the plot of the film.  Will you be ready to take on the new twist to the Banana Splits gang?
Information about the 'Banana Splits' horror movie
According to Movie Fone, the official synopsis is as follows:
"In the upcoming horror thriller, a boy named Harley and his family attend a taping of 'The Banana Splits' TV show, which is supposed to be a fun-filled birthday for young Harley and business as usual for Rebecca, the producer of the series. But things take an unexpected turn — and the body count quickly rises. Can Harley, his mom and their new pals safely escape?"
WHAT?
The series of this show was originally produced through Hanna-Barbera productions by Sid and Marty Krofft. Hanna-Barbera gave us timeless classics throughout the decades such as The Flintstones, The Jetsons, Scooby Doo, Fantastic Four, The Tom and Jerry Show, and so many more.
Banana Splits is remembered mostly by its psychedelic and far-out nature. Sid and Marty Krofft also produced other 'psychedelic' series such as H.R. Pufnstuf, Land of the Lost, and The Bugaloos. Since Land of the Lost was known as a box office flop, it's safe to assume that this new Banana Splits film will likely be direct-to-movie and perhaps a television debut on the Syfy network.
The Kroffts were apparently well-known back in the day for producing trippy shows that kind of made you feel like you were on drugs… or suspect the creators were on drugs while writing it. This was speculated so much that they spoke in an interview with The Hollywood Reporter in 2016 saying, "You cannot do a show stoned," denying claims that they were ever under the influence of anything.
The show originally ran from September 7th, 1968, to September 5th, 1970, and in syndication from 1971 to 1982. It was only comprised of two seasons but went on to receive spin-off covers of their songs, comic books crossovers, and much more.