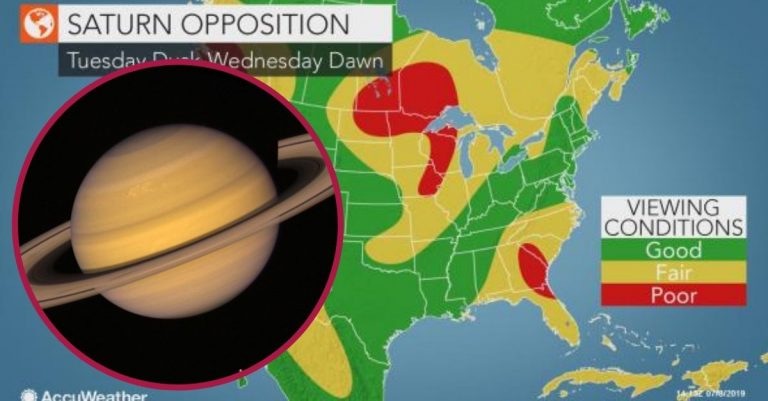 You will be able to see Saturn with the naked eye tonight and on various nights throughout the month of July.

A telescope that magnifies to at least 20 power is necessary for seeing the planet's rings.

Includes how to spot the planet during various times of the evening. 
AccuWeather reports that Saturn will be the closest to the sun tonight, July 9th, 2019. The planet will be visible to the naked eye, but if you're looking to see one of its dazzling rings, you'll need a telescope. The reason why we'll be able to see Saturn so well tonight is that it will reach "opposition," meaning that Saturn and the sun are on opposite sides of the Earth.
Additionally, this means that the planet will be the closest that it's been to Earth in the year 2019. If you're planning on using a telescope to view Saturn tonight, experts recommend a telescope that magnifies to at least 20 power. With this kind of lens, you may also be able to see some of Saturn's many moons.
AccuWeather has also provided a generic chart of the United States, showing which areas of the country have the best viewership of the planet. Much of the interior west, southern plains, and northeast may be experiencing cloud-free clear skies. However, the west coast, midwest, and southeast may be experiencing poor viewing conditions with rain and cloudiness.
Thankfully, experts report that if your viewing conditions are not favorable, you may be able to see Saturn any night through the rest of July. It will appear almost as brightly in the same part of the sky.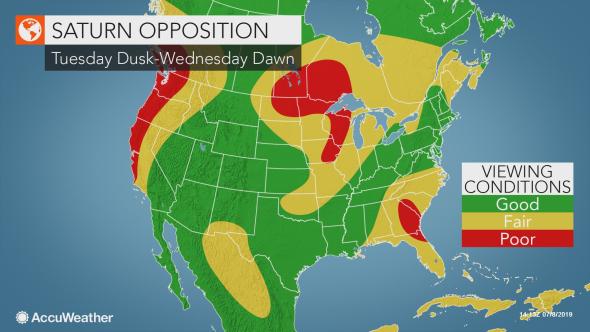 How can you find Saturn in the sky?
"Saturn will be above the horizon all night long, rising in the southeast around sunset and slowly gliding across the sky before setting in the southwest around dawn," says AccuWeather. As stated previously, there is no special equipment needed for viewing the planet, but a telescope will be needed to see its rings.
Its rings are composed of ice, dust, and debris orbiting the planet. One of the moons you may be guaranteed to see is its Titan moon; the planet's largest moon and the only moon in the solar system with a dense atmosphere.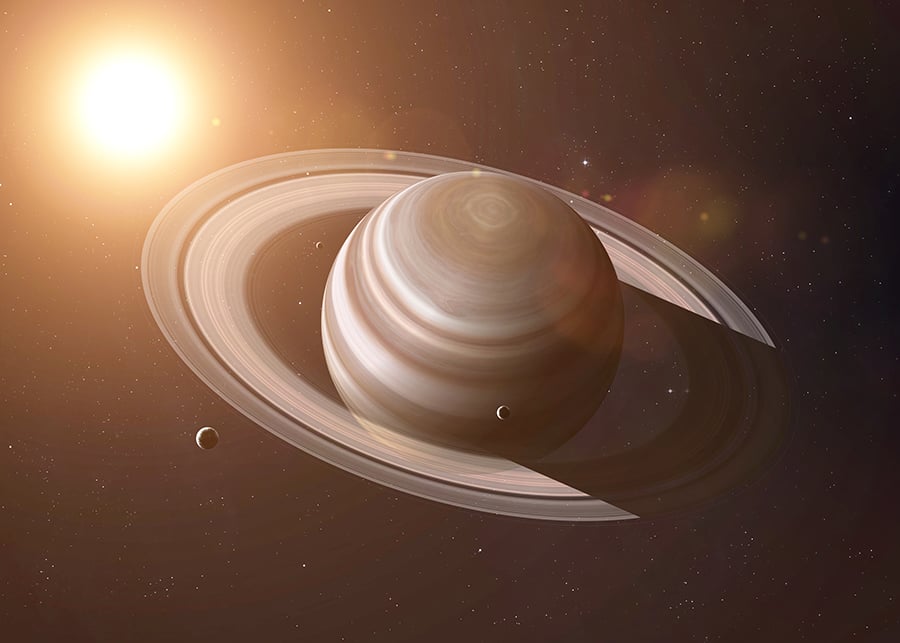 The nights of July 16th and 17th will also be great viewing nights for the planet. The Full Thunder Moon will be glowing very brightly next to Saturn on those evenings. Who's going to be looking for Saturn this month? I know I am!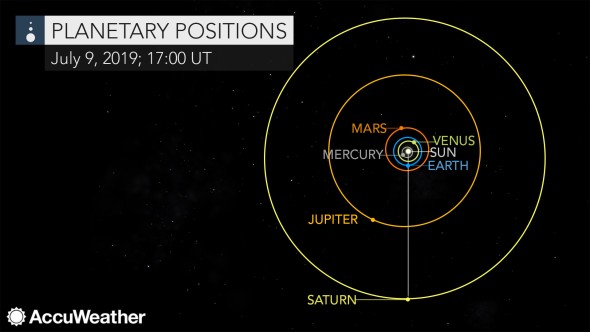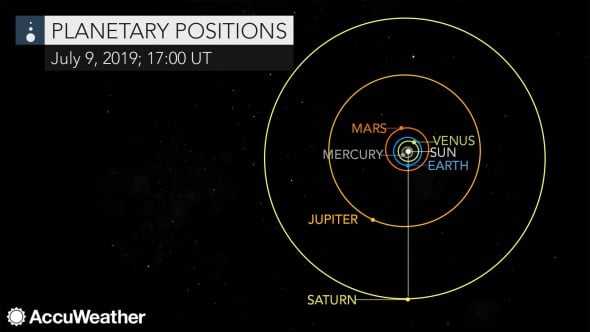 Take a look at the video below, which showcases the amazing moment of viewing Saturn and its rings through a telescope at night.
Who else is a huge geek about space?