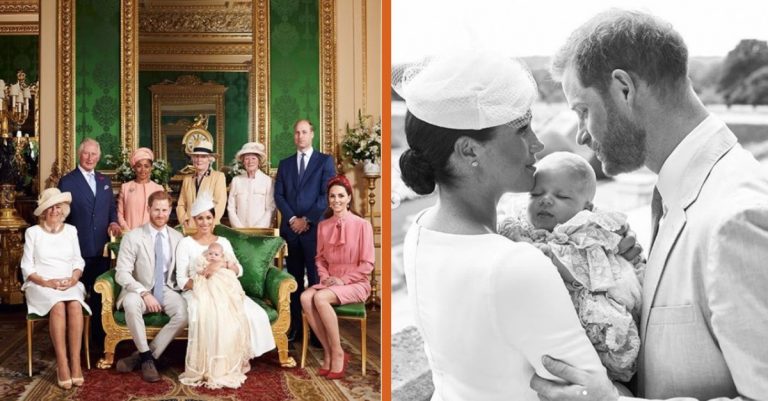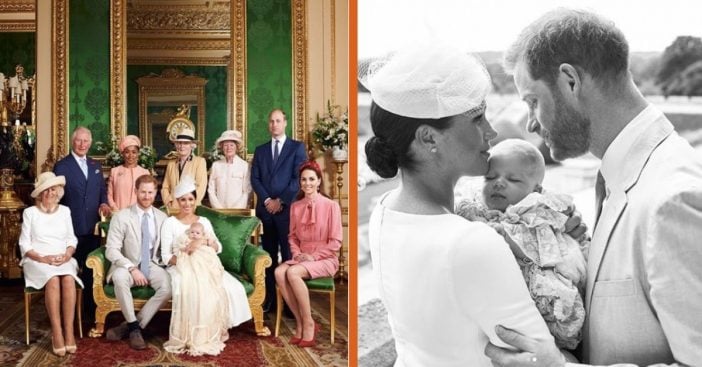 Baby Archie has just been part of his own christening event!

Close royal family members were in attendance at the private ceremony.

Archie wears the same kind of gown that his cousins (Charlotte, George, and Louis) wear to their own christenings.
The Duke and Duchess of Sussex, Prince Harry and Meghan, just celebrated Master Archie Harrison Mountbatten-Windsor's christening! The first photos from the event have been released. The photos offer a sneak peek at the royal christening to baby Archie. These are some of the first real photos of Archie that the public gets to see.
A small group of family members joined the parents for the special, private ceremony. Archie's godparents were also in attendance, but have chosen to remain private at this time. Archie's gown was made from fine Honiton lace with a white satin lining. It was the same one that his cousins (Princess Charlotte, Prince George, and Prince Louis) all wore to their own christenings.
The meaning behind the christening gown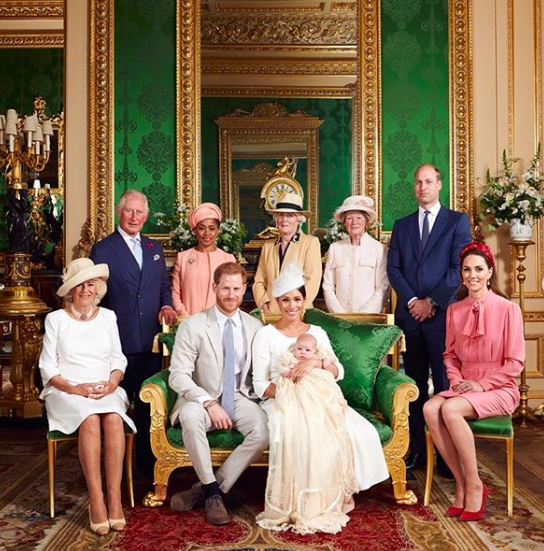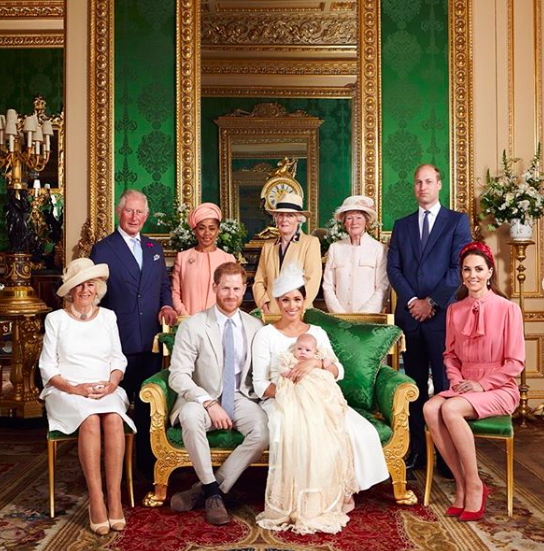 "The Duke and Duchess of Sussex are so happy to share the joy of this day with members of the public who have been incredibly supportive since the birth of their son. They thank you for your kindness in welcoming their firstborn and celebrating this special moment," the official Sussex Royal Instagram posts.
The gown that Archie wears to the christening was created in 2004. It's an exact replica of the Honiton robe that has been in the family for years. For an exact time frame, it's been in the family since Queen Victoria had her first child baptized in 1841. Now, that's a long time!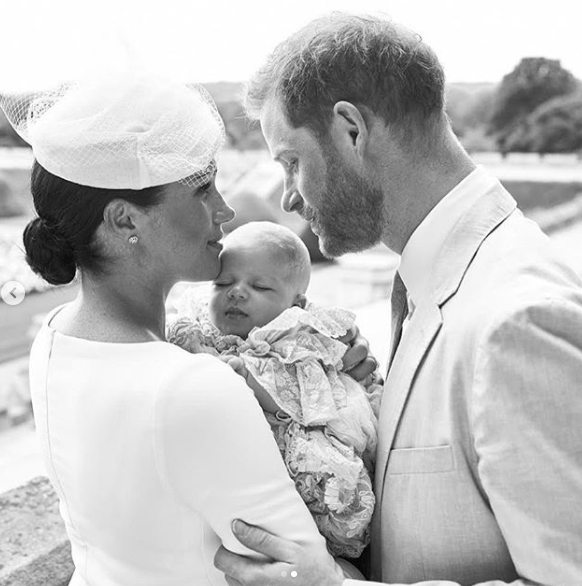 Prince Harry also wore the gown to his own christening in 1984. Additionally, the Archbishop of Canterbury did the honors for both of them although there were different men who held these titles at each event. So interesting for baby Archie to have so much in common with dad already!
Harry also had his christening at St. George's Chapel at Windsor Castle. This is the same place he wed Archie's mom, Meghan. His son's christening is taken place at the same location.
https://www.instagram.com/p/ByxRc1hlo6Y/
Neither Queen Elizabeth II nor Prince Philip attended the christening event. However, it's nothing to form gossip about. The same thing occurs when Elizabeth could not attend Prince Louis' christening either because she has so many events to attend. She's a busy woman!
Archie's grandmother, Doria Ragland, was there. Additionally, attendance includes grandfather Prince Charles and step-grandmother, Camilla, Duchess of Cornwall, and his aunt and uncle, the Duke and Duchess of Cambridge.
https://www.instagram.com/p/BxNPb_9B0fn/
It seems like just yesterday baby Archie was born!