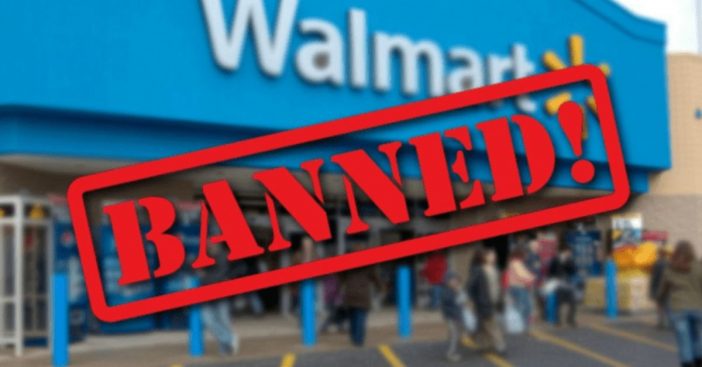 One woman has been banned from a Texas Walmart after she walked around the store eating half a cake. She then makes it to the register, refuses to pay full price, and asks for half off the original price.

This isn't the first time this store location has had problems with people or ban them.

Other Walmart locations experience issues where they need to ban people as well.
A Walmart store in Texas has banned a customer from their store after she refused to pay full price for the cake that she ate half of before even making it to the checkout line. The woman remains anonymous. Wichita Falls Police received a call just after 8 p.m. on June 25th about a woman who was walking around the store consuming half a cake.
When the woman finally got to the register, she refuses to pay for the missing portion of the cake. She asks the cashier to give her half-off the original price despite the one half already being eaten. Officers arrived and the woman was basically forced to pay full price for the cake. She was then banned from the store.
Other issues occur in this same store
Walmart has not responded to news outlets about the incident, but this is apparently not the only time a food-related incident has happened. Another woman was banned from the same store location earlier this year. She drank wine from a Pringles can and then spent several hours riding around the store's parking lot using an electric scooter.
Officers were called in during this situation and eventually found the woman at a nearby restaurant. They inform her that she is banned from the store.
Another incident happens in another Texas Walmart. YouTube stars Lauren Love and her partner, Joel Ashley impersonate the CEO of Walmart and pretend to fire people from a certain store location. The now-deleted video was called "CEO Firing People Prank IN THE HOOD (GONE WRONG)."
Of course, Lauren was quick to let the workers know it was just a prank. However, Walmart did not take that lightly, and she was banned from the store.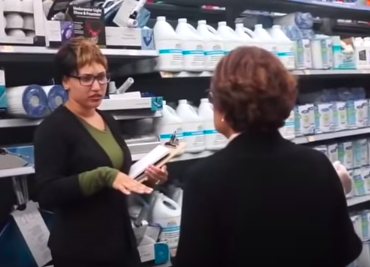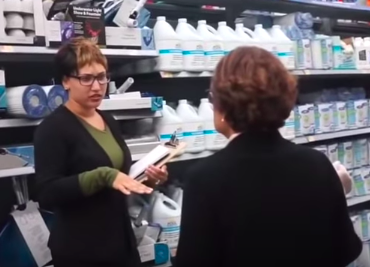 Walmart did release a statement to PEOPLE about Lauren being banned from Walmart due to the disrespectful nature of her prank.
"This prank is offensive and the people responsible are no longer welcome in our stores. We've taken actions on behalf of our associates, including asking YouTube to remove the video and calling their attention to the bullying nature of this hoax. Our associates work hard every day to serve our customers. They do a fantastic job, deserve better than being subjected to such disrespect, and will continue to have our full support," the statement says.
Can you believe these crazy stories? Here is one that will surely make you squirm!