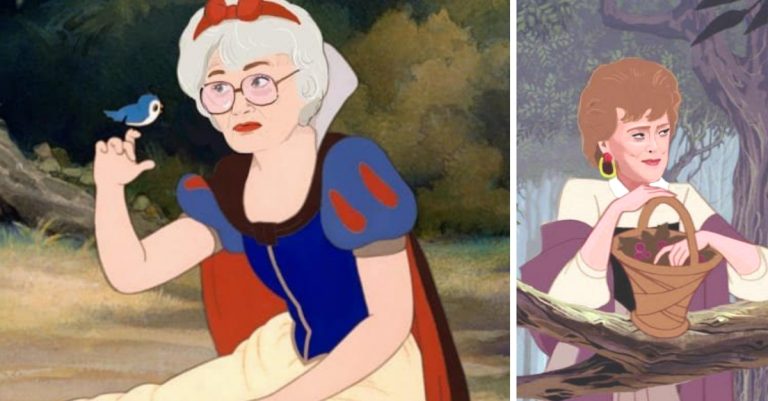 Blanche as Belle in 'Beauty and the Beast'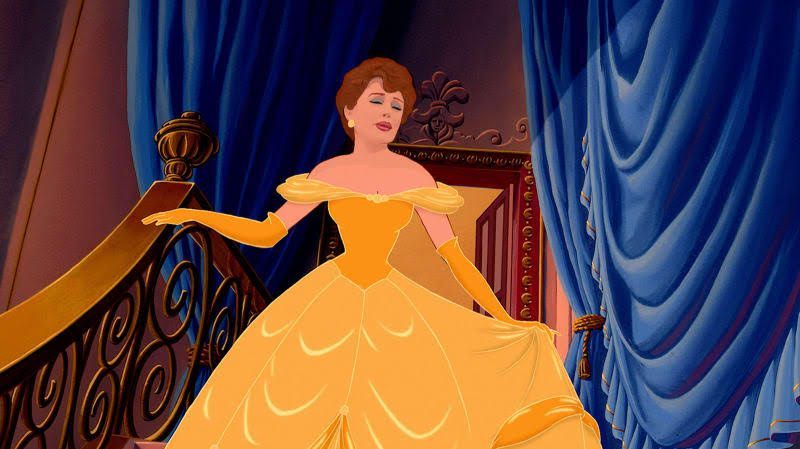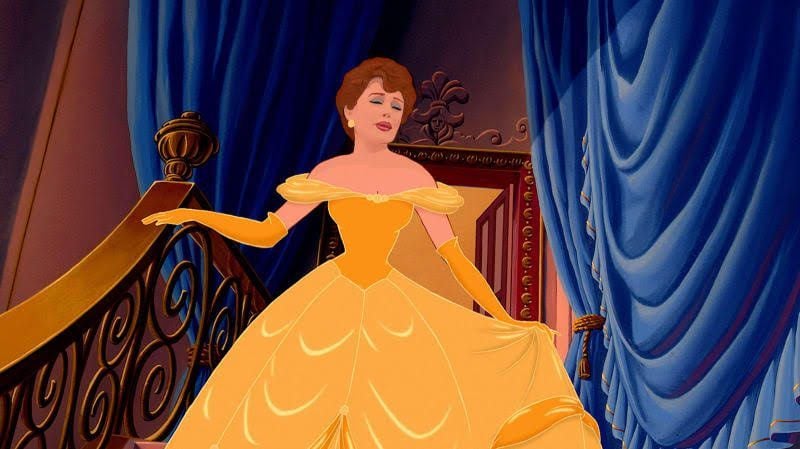 Beautiful Blanche would love to be Belle in that dress, although we cannot see her being a quiet girl like Belle often was in the films.
Dorothy as Aladdin and Sophia as Jasmine from 'Aladdin'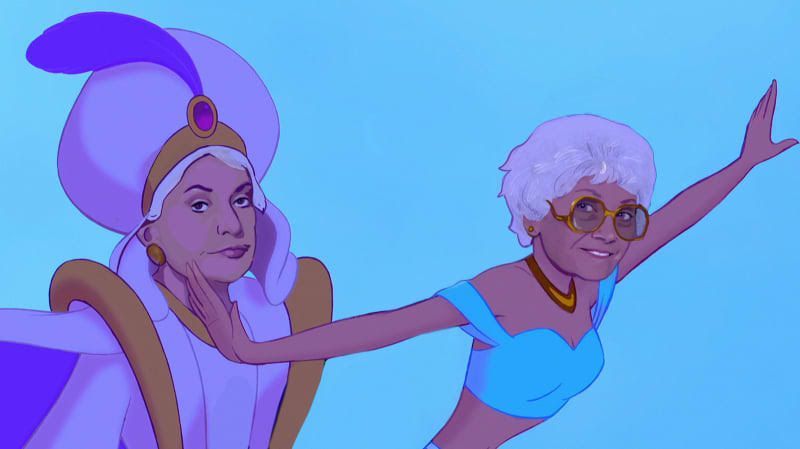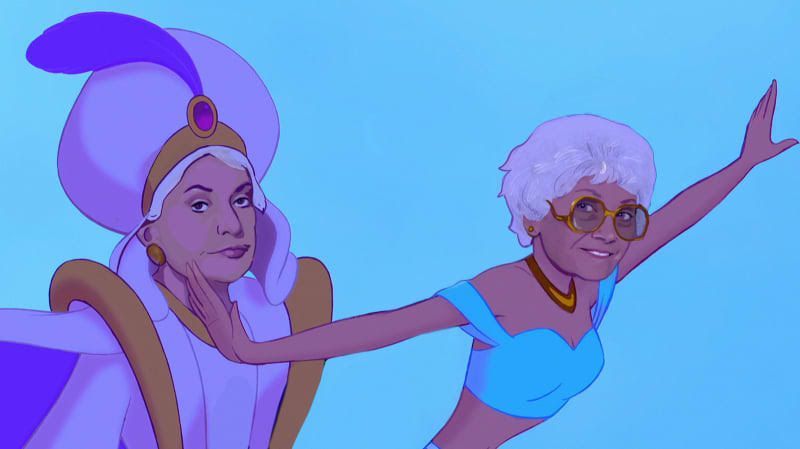 It appears Dorothy looks less than thrilled to portray Aladdin, but Sophia is loving her magic carpet ride! We can just imagine her jokes.
Dorothy as Pocahontas in 'Pocahontas'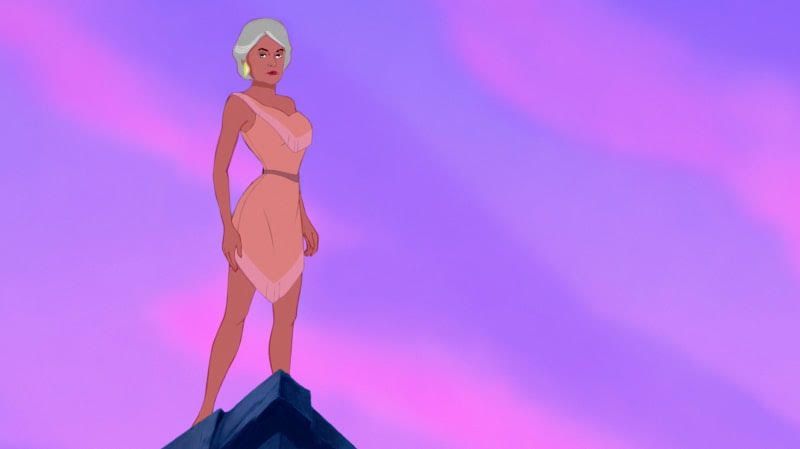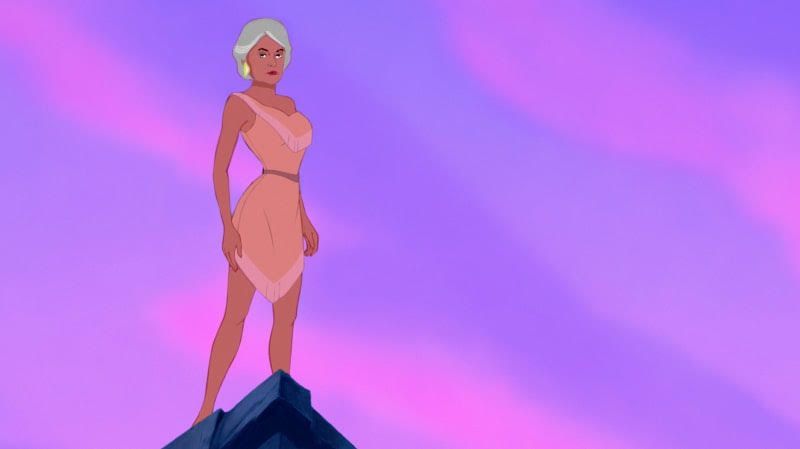 We love this! Dorothy is the perfect person to emulate Pocahontas with that strong, brave stare.
Sophia as Mulan from 'Mulan'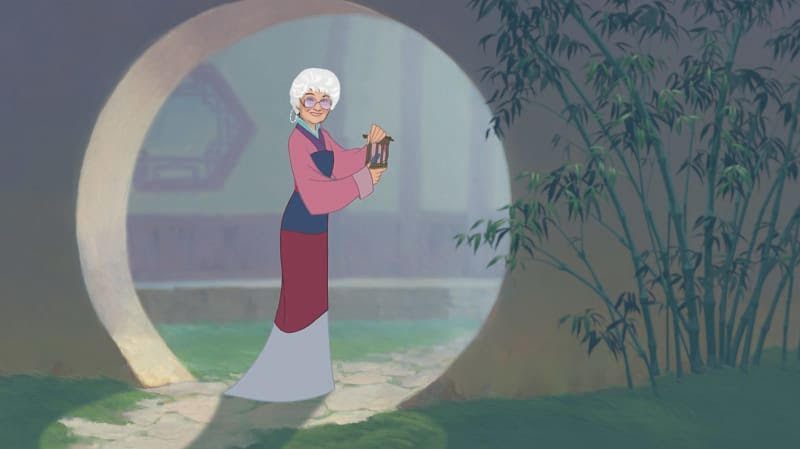 Petite Sophia looks so cute as Mulan! Similarly, we bet Alicia likes Dorothy and Sophia the most because they are featured more often.
In conclusion, if you want to check out more of Alicia's amazing art, visit her Instagram page.