Have you ever wanted to go on a roller coaster while you're on a cruise? As cruises become more popular, cruise ships are doing anything and everything to try to compete with other cruise lines. Carnival Cruise is releasing a new ship next year called Mardi Gras and will contain the first onboard roller coaster!
The coaster will be called The Bolt Ultimate Sea Coaster. It will be on the top of the outdoor deck and will go up to 40 miles per hour. So, it will be a relatively slow roller coaster because the fastest in the world go over 100 miles per hour. Still, it seems like quite the accomplishment for Carnival Cruises!
Learn more about this cool new coaster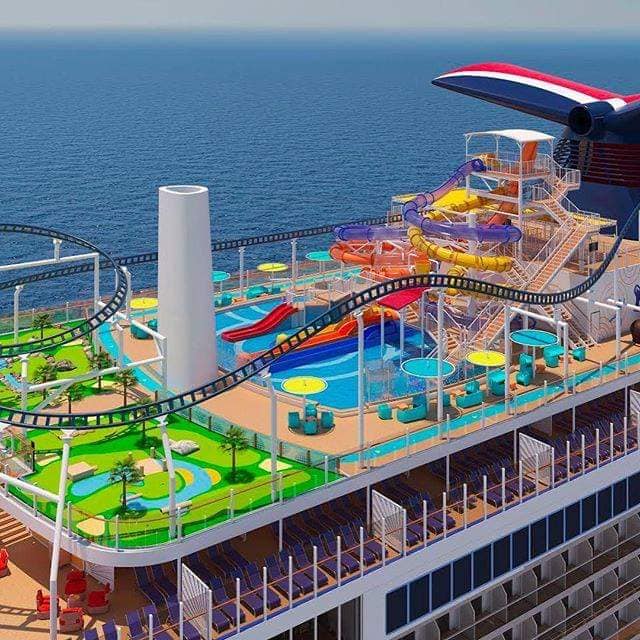 According to CNBC, Glenn Aprile, Carnival Cruise Line's Director of Innovation said, "Creating the first shipboard roller coaster posed quite a challenge as it's never been done. The design and movement of the ship needed to be factored into the engineering and design, something that doesn't need to be accounted for on a land-based coaster."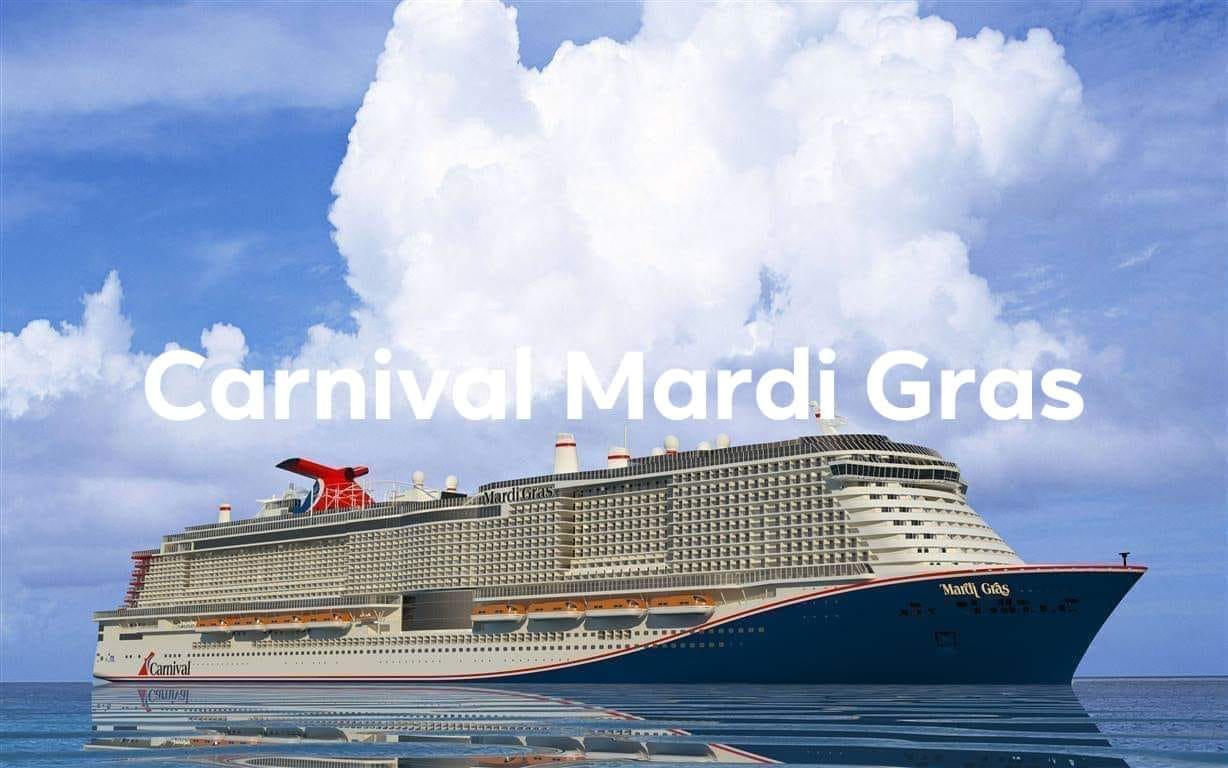 Crazy to think about! Most roller coasters are on land. This one will be aboard a ship, so they have to factor in how the water and the ship moves. It would be a pretty cool experience to see the ocean as you are twisting through a coaster!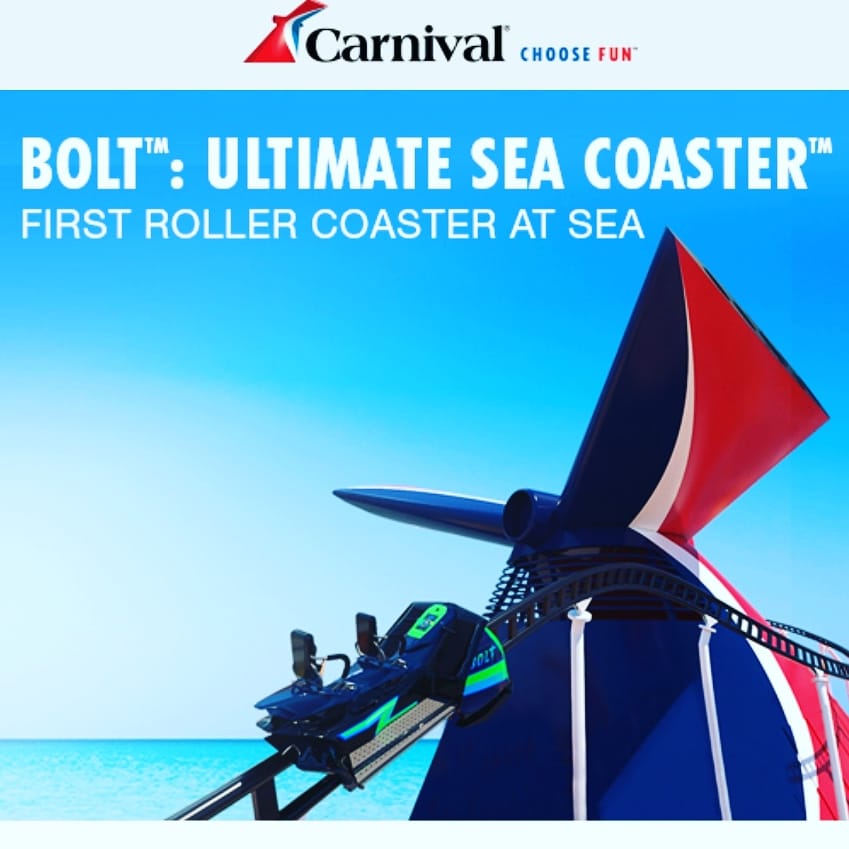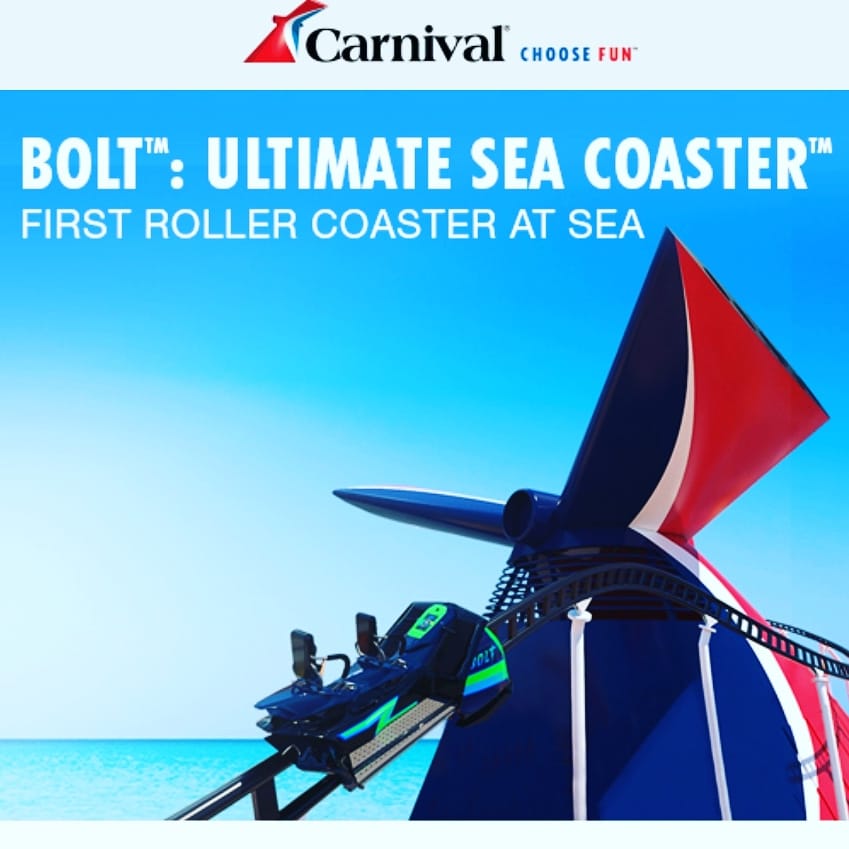 The coaster will allow two people to ride at a time. The passenger can control how fast or slow the cart goes, which is pretty cool. The coaster will be about 187 feet above sea level and take only about a minute. However, if only two people can ride at a time, there will likely be a pretty long wait.
The coaster was developed and built by a German company that specializes in roller coasters. The first prototype of this roller coaster was tested way back in 2016 and it seems it is finally almost ready. Reports say this new coaster cost millions of dollars.
What do you think about the first roller coaster to be aboard a cruise ship? Would you try it?
If you enjoyed this article, please SHARE with your friends and family who might want to try this and book a trip on the new Carnival Cruise Mardi Gras ship to try out this coaster!
Check out a preview of the roller coaster below: