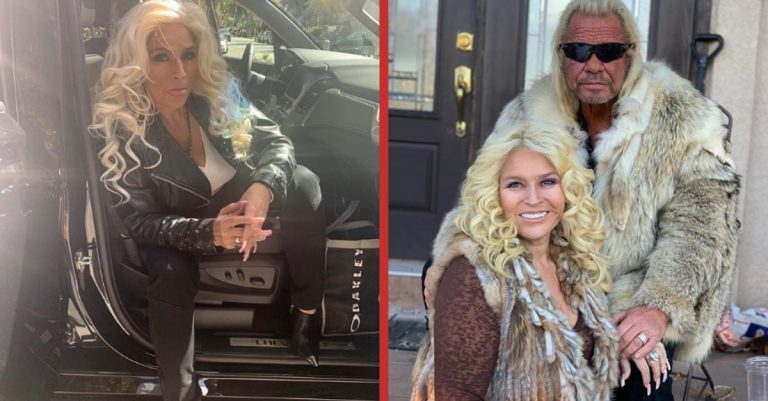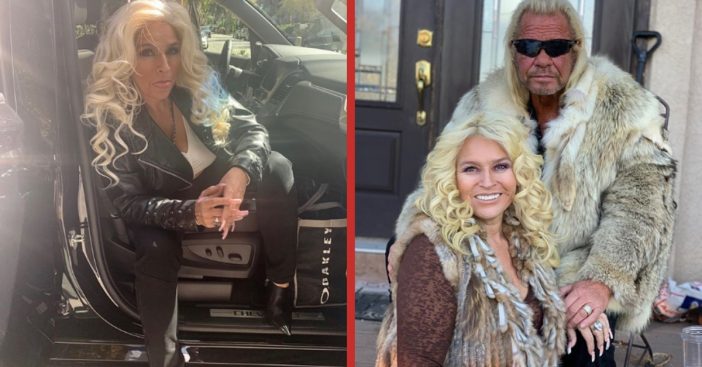 Duane "Dog" Chapman posted to his Facebook page over the weekend that his wife, Beth Chapman, was hospitalized over the weekend due to breathing problems. His wife is currently battling a stage four lung cancer diagnosis.
This news comes shortly after Duane Chapman gave an emotional update on his wife, saying that he will "not let her die." Despite this, Beth allegedly continues to tell her husband that she wishes to "live our her last days" doing what she loves, which is being on the hunt for suspects with their new upcoming show Dog's Most Wanted.
https://www.facebook.com/OfficialDogTheBountyHunter/posts/2160607427365603
"Beth was hospitalized Saturday due to an accumulation of fluid in her lungs. Doctors performed an emergency procedure to alleviate pressure that had built up," the family Facebook statement said, "She is now at home resting with her husband. She and [husband Duane "Dog" Chapman] are so grateful for the thoughts and prayers from their fans. Keep them coming."
There has been no additional follow-up update on Beth's current state as of returning home.
https://www.instagram.com/p/BvzViYLlrBR/
As we've reported previously, Dog The Bounty Hunter star Beth Chapman was first diagnosed with throat cancer in 2017 and beat it in the same year. Unfortunately, she was diagnosed again just a year later with what we now know is stage four lung cancer.
"She has told me repeatedly that if these are her last days on earth she wants to spend every moment with me on the hunt, living life to the fullest and enjoying the time we have left together," He revealed. He then added, "Mark my words, I will not let her die."
https://www.instagram.com/p/Br0Ii1whPKg/
The Chapmans have been open to different types of treatment for Beth's cancer. She is reportedly undergoing chemotherapy but has also shown a great deal of interest in cannabidiol (CBD) and tetrahydrocannabinol (THC).
She even posted a photo at a cannabis expo while in Hawaii, showing her massive following the new healing treatments she may be taking up for her cancer. "The real medicine behind the plant is very interesting, the healing qualities are vast," she wrote in the caption, "We need to all be far more open-minded to new treatments. Israel is leading the world in these studies. We no longer need to poison patients to get them well."
Scroll through the photos in this collage by pressing the right arrow
https://www.instagram.com/p/Bttva6VHnYu/?utm_source=ig_embed&utm_campaign=embed_loading_state_control
We certainly hope that Beth bounces back from this bump in the road and that she can continue to heal herself and her body from this experience.
Be sure to SHARE this article with well wishes for Beth and the whole family!
Check out the interview with Duane "Dog" Chapman below on his wife's health crisis: