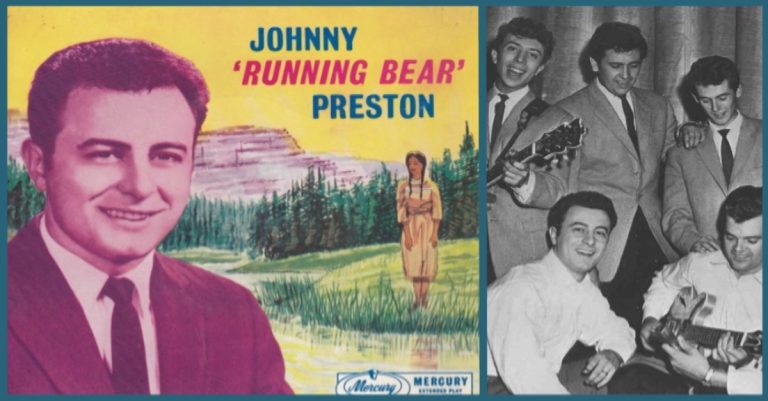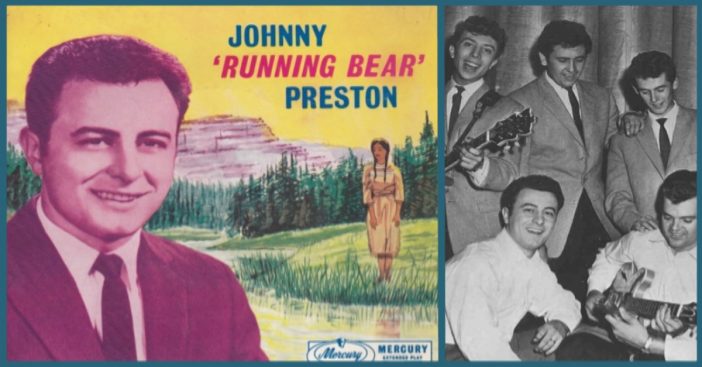 This hit Johnny Preston song was actually written by J.P. Richardson. You may know J.P. as an influential Texas disc jockey known as "The Big Bopper." Richardson had a hit of his own in 1958 with "Chantilly Lace," and on February 3, 1959, was killed in the plane crash that also claimed the lives of Buddy Holly and Ritchie Valens. In America, this song was released about 6 months later, as it was delayed by legal constraints due to Richardson's death in the plane crash.
Rock and Roll was still in its infancy in the '50s, and teenagers were the target audience. Many of the songs of that era are about teenagers, and like this one, often involve tragedy. In this song, Running Bear is a young Indian who falls in love with a girl from the rival tribe across the river. At the end of the song, they swim to meet each other and drown.
(source)
Lyrics to Johnny Preston's "Running Bear"
On the banks of the river stood runnin' bear, young Indian brave
On the other side of the river stood his lovely Indian maid
Little white dove was-a her name, such a lovely sight to see
But their tribes fought with each other so their love could never be
[Chorus]
Runnin' bear loved little white dove with a love big as the sky
Runnin' bear loved little white dove with a love that couldn't die
He couldn't swim the raging river 'cause the river was too wide
He couldn't reach little white dove, waiting on the other side
In the moonlight he could see her blowing kisses 'cross the waves
Her little heart was beating faster, waiting there for her brave
[Chorus]
Runnin' bear dove in the water, little white dove did the same
And they swam out to each other through the swirling stream they came
As their hands touched and their lips met, the ragin' river pulled them down
Now they'll always be together in that happy hunting ground
[Chorus]
(with a love that couldn't die)
Here is a great cover of "Running Bear" by Tom Jones
RELATED: Do You Remember "Daddy Sang Bass" By Johnny Cash & Carl Perkins?