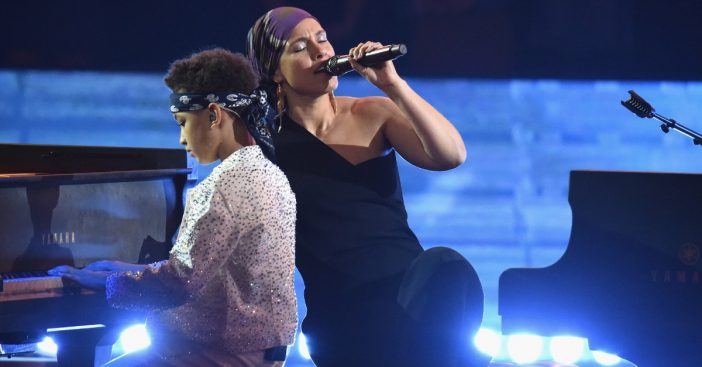 It's undoubtedly one of the most heartwarming things ever when a parent and child share the same interests and bond over them together. This was no different when Alicia Keys invited her 8-year-old son, Egypt, up onstage with her at the iHeart Radio awards.
The 8-year-old aspiring performer played the piano while his mother belted out her newest hit "Raise A Man" as well as a few bars from "You Don't Know My Name." Alicia thanked the crowd for allowing her and her son to share this beautiful bonding moment together, and he even shared some of his best dance moves! The mom was incredibly humbled as she shared the moment on her official Instagram.
https://www.instagram.com/p/BvA9wWgAAf_/?utm_source=ig_embed
"Ladies and gentlemen, I want to bring my son Egypt out here, the man that I get to raise," Alicia begins as her son appears from the crowd and up onto the stage, taking his seat in front of the piano to play for his mother while she sings to him.
Alicia also shared the most beautiful caption with the video of the performance, saying, "The Mommy & Me moment I've been dreaming of!!! WOWOWOW!!! Egy I'm in awe of you! You're so BRAVE and BEAUTIFUL and make me so PROUD!!! The feeling I felt with you next to me during this song???? FULL BODY CHILLS. You ROCKED SON!!!!! Your journey is just beginning and I'm so blessed to #raiseaman like you."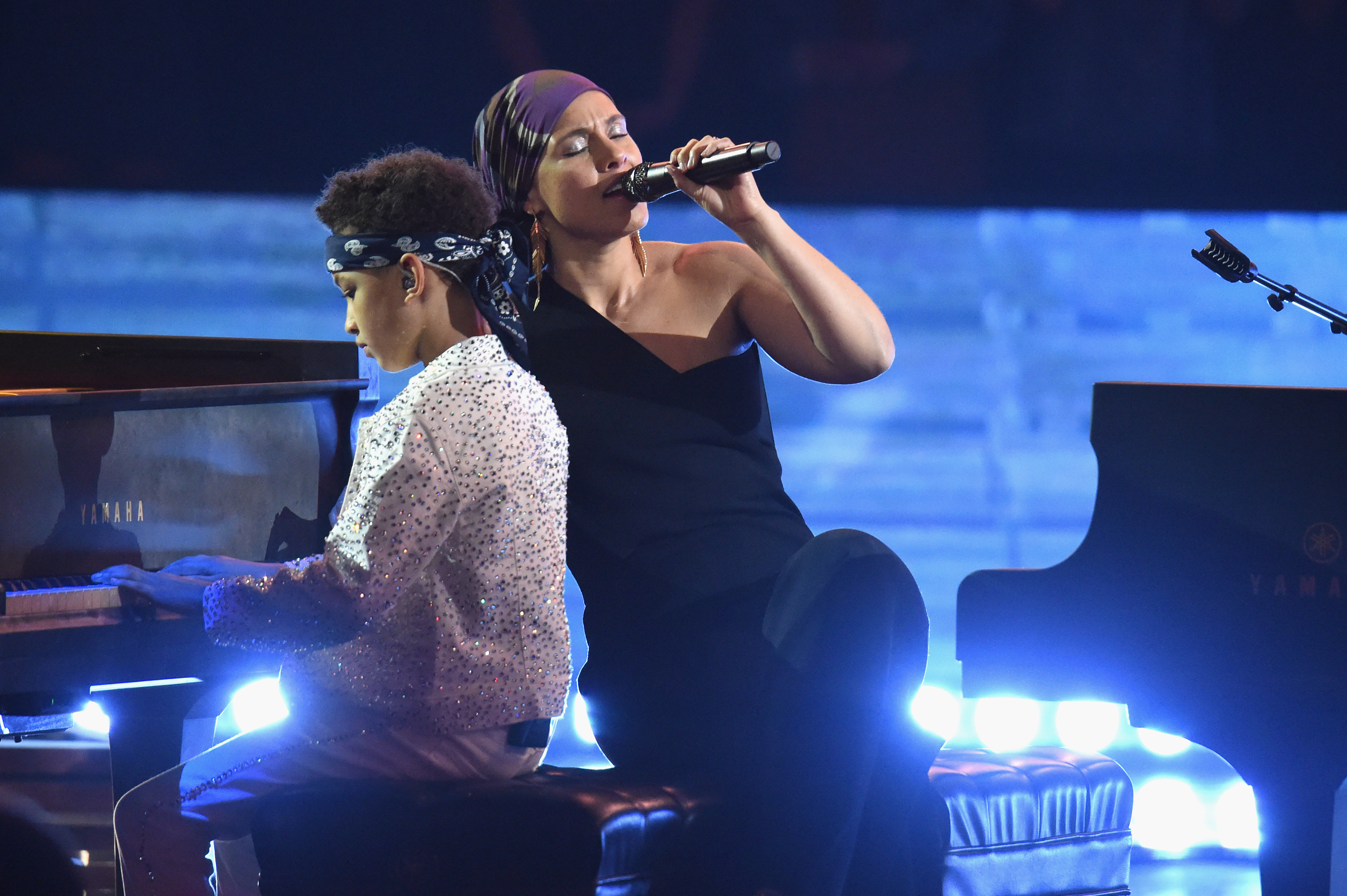 The hype of the night and the special concert from mom and son didn't stop there! Egypt's father and Alicia's husband, Swizz Beatz, was in attendance at the performance and gave his son a post-concert 'interview' backstage which was documented on Alicia's Instagram account.
"What do you want to say to your fans?" Egypt's dad asks. He simply responds, "Thank you. Thank you for watching."
https://www.instagram.com/p/BvBEhZlAdTL/
Egypt wasn't the only child of the family getting the attention that evening! Swizz Beatz was sitting in the crowd with 4-year-old son Genesis while Egypt and his mom performed. Alicia was able to document on her Instagram account Genesis getting the attention of Taylor Swift! Talk about a little flirt!
"I swear… I leave these two alone for one minute!!!" the caption alongside the video says. It's really too adorable!
https://www.instagram.com/p/BvDZ5VJAsqK/
It's no secret that Alicia and her family are some of the favorites of that evening and we can see why, for multiple reasons! We're hoping to see more of her family soon.
Be sure to SHARE this article if you love Alicia Keys' music!
Check out the inside scoop on the performance below: